A single high dose of the antifungal agent liposomal amphotericin B (L-AmB; AmBisome, Gilead Sciences), with a background regimen of flucytosine and fluconazole, is noninferior and significantly safer in preventing mortality in HIV-associated cryptococcal meningitis than a conventional 7-day regimen that is the current standard of care, according to a new study.
The much-anticipated results suggest an important alternative amid controversy over the drug's cost and availability.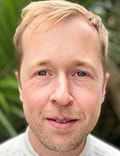 "The results of this phase 3 [AMBITION-cm] trial make it clear that this approach is just as good as the current World Health Organization-recommended first-line treatment in preventing death," first author David S. Lawrence, MD, AMBITION study lead clinician, of the London School of Hygiene and Tropical Medicine, United Kingdom, said in an interview.
"We believe that this should become the WHO-recommended first-line regimen," he emphasized.
In commenting on the study, Meg Doherty, MD, PhD, director of global HIV, hepatitis, and STI programs at WHO, agreed that a shorter regimen could be vital, particularly in settings with limited resources.
"The results from the AMBITION trial are important for low- and middle-income countries, where the cost and complexity of implementing the current standard seven-day course of L-ambisome or cryptococcal meningitis treatment can put this out of reach for many," she told this news organization.
"Simplification that maintains the highest quality of care is an important component of the public health approach for HIV treatment and care," she added.
Doherty could not comment on any possible changes to WHO recommendations, which are formulated by an independent guideline development group, but a spokesperson said that "WHO is preparing an updated review of the evidence for treating cryptococcal disease as a first step towards updating guidance."
Conventional Treatment Toxicities
Cryptococcal meningitis is a leading cause of death in HIV, and the conventional treatment of amphotericin B deoxycholate, though less expensive than L-AmB, is more toxic, causing anemia, renal impairment, and electrolyte abnormalities, Lawrence explained
Having previously shown a single 10 mg/kg dose of L-AmB to be as effective as the longer regimen of 14 daily doses in terms of clearing cryptococcus from the cerebrospinal fluid, Lawrence and his colleagues conducted the phase 3 AMBITION-Cm trial to evaluate the effect on mortality, enrolling 844 patients in Botswana, Malawi, South Africa, Uganda, and Zimbabwe who were HIV-positive and had a first episode of cryptococcal meningitis.
Participants in the study were randomized to treatment either with single, high-dose L-AmB (10 mg/kg), combined with 14 days of flucytosine 100 mg/kg/day and fluconazole 1200 mg/day or to a control group receiving 7 daily doses of AmB deoxycholate (1 mg/kg) plus 7 days of flucytosine 100 mg/kg/day, followed by 7 days of fluconazole 1200 mg/day.
All patients were also provided with consolidation therapy of fluconazole 800 mg/day for eight weeks. Of the patients, 60.2% were male, their median age was 37, and their median CD4 count was 27 cells/mm3.
For the primary endpoint in the intention-to-treat analysis of 814 patients, the 10-week mortality rate in the single-dose L-AmB group was 24.82% (101 of 407) and 28.75% (117 of 407) in the control arm, for a difference (-3.93%) that was well within the prespecified noninferiority margin of 10%.
As expected, the safety measures were significantly improved with the single-dose of L-AmB: Rates of grade 3 or 4 adverse events within the initial 21 days of treatment in the single-dose L-AmB group were 50% versus 62.3% in the control group, and severe anemia occurred in just 13% of single-dose L-AmB participants, compared with 41% in the AmB deoxycholate control arm (both P < .001), Lawrence reported.
Furthermore, the average decline in hemoglobin over the first week was 0.3 g/dL in the single-dose L-AmB arm and 1.9 g/dL in the control arm, resulting in the need for more blood transfusions in the control arm (P < .001).
The impact on kidney function was also worse in the higher dose arm, with an average increase in creatinine over the first week of 20.2% in the L-AmB group versus 49.7% in the control group, while hypokalemia and thrombophlebitis were also more common with the higher dose group, Lawrence noted.
In the adjusted analysis, the single-dose L-AmB measures were in fact superior after adjusting for factors including research site, age, sex, baseline Glasgow Coma Scale, CD4 count, CSF cryptococcal colony-forming units/mL, antiretroviral therapy status, hemoglobin, and CSF opening pressure.
Mortality Rate Still High — but Significantly Reduced
The mortality rate of about 25% in the study after the treatment is still significantly higher than typically seen in high-income countries such as the United States, where HIV-associated cryptococcal meningitis is less common and associated with a mortality of roughly 10-15%, Lawrence noted.
The rate is nevertheless among the lowest mortality rates ever reported within a clinical trial conducted in resource-limited settings, he explained.
"These results are a step in the right direction and a significant improvement on the rates of 40% to 45% reported with two-week L-AmB-based regimens in African settings," Lawrence underscored.
Higher Cost — but Potentially More Cost-Effective
With a higher cost than AmB deoxycholate, L-AmB's utilization in resource-limited settings has been a challenge: A single vial of L-AmB ranges from $80 to $200, according to some reports, and while 14-day dosing requires as many as 42 vials of L-AmB, even a 7-day regimen still requires 21 vials.
In comparison, the single-dose L-AmB regimen only requires an average of 10 to 11 vials per patient, but the regimen's higher safety could translate to far greater cost savings, Lawrence explained.
"While the AmBisome regimen is technically more expensive in terms of drugs, we expect it to be cost-effective or possibly cost-saving when taking into account that there is less toxicity, fewer blood tests, less transfusions, etc., and possibly shorter duration of hospital admission," he said.
Cost, Supply Controversy: "Black Fungus"-Related Demand
The drug's cost — as well as supply issues — have meanwhile become even more of a problem as L-AmB has unexpectedly also become urgently needed in the treatment of mucormycosis in India and Nepal, where the otherwise rare fungal disease, commonly known as "black fungus," has been increasingly affecting COVID-19 patients and survivors.
Gilead had previously announced in 2018 its intention to make L-AmB more widely available at a price of $16.25 per vial, but "implementation of this has been slow," Lawrence said.
As a result, Gilead is facing heightened pressure to implement the lower prices — and also improve substantial supply issues, with Médecins Sans Frontières (Doctors Without Borders) and dozens of other global organizations issuing an open letter to Gilead and partner Viatris in June calling for immediate action to implement the lower price and improve supply of L-AmB.
In a company statement, Gilead responded, detailing its "commit[ment] to the non-profit pricing for the treatment of cryptococcal meningitis" and to efforts to improve the public health crisis in India.
For their part, Lawrence and his colleagues are working on producing more research on the issue.
"We hope that the conclusive results of the AMBITION trial will give a much needed push to implement this program," he said.
"We are also currently completing the cost-effectiveness analysis of the study, which we hope will provide additional evidence to support widespread implementation of this regimen and highlight further the urgent need to broaden access to AmBisome and flucytosine," he said.
The trial was supported by a grant through the European Developing Countries Clinical Trials Partnership (EDCTP), the Swedish International Development Cooperation Agency (SIDA) (TRIA2015-1092), and the Wellcome Trust / Medical Research Council (UK)/UKAID Joint Global Health Trials (MR/P006922/1). The AmBisome was donated by Gilead Sciences. Lawrence had no disclosures to report.
This story originally appeared on MDedge.com, part of the Medscape Professional Network.
Medscape Medical News © 2021

Cite this: HIV-Associated Cryptococcal Meningitis: Single-Dose Regimen Noninferior - Medscape - Jul 28, 2021.