DENVER ― Around the world, cases of dementia are projected to hit 153 million in 2050, up from around 57 million in 2019, new global prevalence data show.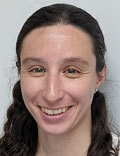 "These extreme increases are due largely to demographic trends, including population growth and aging," study investigator Emma Nichols, MPH, Institute for Health Metrics and Evaluation, University of Washington, Seattle, Washington, told Medscape Medical News.
"Our estimates of expected increases can and should inform policy and planning efforts that will be needed to address the needs of the growing number of individuals with dementia in the future," Nichols said.
The latest global prevalence data were reported here at the Alzheimer's Association International Conference (AAIC) 2021.
"The numbers are staggering: Nearly 153 million cases of dementia are predicted worldwide by the year 2050. To put that in context, that number is equal to approximately half of the US population in 2020," Heather Snyder, PhD, vice president of medical and scientific relations for the Alzheimer's Association, said in a statement.
Prevalence by Country
To more accurately forecast global dementia prevalence and produce country-level estimates, the investigators leveraged data from 1999 to 2019 from the Global Burden of Disease (GBD) study, a comprehensive set of estimates of worldwide health trends.
These data suggest global dementia cases will increase from 57.4 million (50.4 to 65.1) in 2019 to 152.8 million (130.8 to 175.9) in 2050.
Regions that will experience the worst of the increase are eastern Sub-Saharan Africa, North Africa, and the Middle East.
The researchers also factored into the forecasts expected trends in obesity, diabetes, smoking, and educational attainment.
Increases in better education around the world are projected to decrease dementia prevalence by 6.2 million cases worldwide by 2050. However, anticipated trends in smoking, high body mass index, and diabetes will offset this gain, increasing global dementia cases by 6.8 million cases.
"A reversal of these expected trends in cardiovascular risks would be necessary to alter the anticipated trends," Nichols said. "Interventions targeted at modifiable risk factors for dementia represent a viable strategy to help address the anticipated trends in dementia burden," she added.
Need for Effective Prevention, Treatment
Commenting on the research for Medscape Medical News, Rebecca Edelmayer, PhD, senior director of scientific engagement at the Alzheimer's Association, said the global increase in dementia cases is something the association has been following for many years.
"We know that if we do not find effective treatments that are going to stop, slow, or prevent Alzheimer's, this number will continue to grow and it will continue to impact people globally," Edelmayer said.
She noted that although there are some positive trends, including the fact that increased education may drive down dementia risk, other factors, such as smoking, high body mass index, and high blood sugar level, are predicted to increase in prevalence.
"Some of these factors are actually counterbalancing each other, and in the end, if we don't continue to develop culturally tailored interventions or even risk reduction strategies for individuals across the globe, we will continue to see those numbers rise overall," Edelmayer said.
Alzheimer's Association International Conference (AAIC) 2021: Poster 51496. Presented July 27, 2021.
For more Medscape Psychiatry news, join us on Facebook and Twitter.
Medscape Medical News © 2021

Send news tips to news@medscape.net.
Cite this: 'Staggering' Increase in Global Dementia Cases Predicted by 2050 - Medscape - Jul 28, 2021.