Editor's note: Find the latest COVID-19 news and guidance in Medscape's Coronavirus Resource Center.
COVID-19's ever-changing trajectory has led to a notable rise in anxiety-related disorders in the United States. The average share of U.S. adults reporting symptoms of anxiety and or depressive disorder rose from 11% in 2019 to more than 41% in January 2021, according to a report from the Kaiser Family Foundation.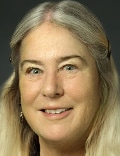 With the arrival of vaccines, Elspeth Cameron Ritchie, MD, MPH, chair of psychiatry at Medstar Washington (D.C.) Hospital Center, has noticed a shift in patients' fears and concerns. In an interview, she explained how anxiety in patients has evolved along with the pandemic. She also offered strategies for gaining control, engaging with community, and managing anxiety.
Question: When you see patients at this point in the pandemic, what do you ask them?
Answer: I ask them how the pandemic has affected them. Responses have changed over time. In the beginning, I saw a lot of fear, dread of the unknown, a lot of frustration about being in lockdown. As the vaccines have come in and taken hold, there is both a sense of relief, but still a lot of anxiety. Part of that is we're getting different messages and very much changing messages over time. One day, we were still in a lockdown mode, and then a week later, we were told: If you're vaccinated, take off your masks and do whatever you want to do. Then there's the people who are unvaccinated, and we're also seeing the Delta variant taking hold in the rest of the world. There's a lot of anxiety, fear, and some depression, although that's gotten better with the vaccine.
Q: How do we distinguish between reasonable or rational anxiety and excessive or irrational anxiety?
A: There's not a bright line between them. What's rational for one person is not rational for another. What we've seen is a spectrum. A rational anxiety is: "I'm not ready to go to a party." Irrational represents all these crazy theories that are made up, such as putting a microchip into your arm with the vaccine so that the government can track you.
Q: How do you talk to these people thinking irrational thoughts?
A: You must listen to them and not just shut them down. Work with them. Many people with irrational thoughts, or believe in conspiracy theories, may not want to go near a psychiatrist. But there's also the patients in the psychiatric ward who believe COVID doesn't exist and there's government plots. Like any other delusional material, we work with this by talking to these patients and using medication as appropriate.
Q: Do you support prescribing medication for those patients who continue to experience anxiety that is irrational?
A: Patients based in inpatient psychiatry are usually delusional. The medication we usually prescribe for these patients is antipsychotics. If it's an outpatient who's anxious about COVID, but has rational anxiety, we usually use antidepressants or antianxiety agents such as Zoloft, Paxil, or Lexapro.
Q: What other strategies can psychiatrists share with patients?
A: What I've seen throughout COVID is often an overwhelming sense of dread and inability to control the situation. I tell patients to do things they can control. You can go out and get exercise. Especially during the winter, I recommend that people take a walk and get some sunshine.
It also helps with anxiety to reach out and help someone else. Is there a neighbor you're concerned about? By and large, this is something many communities have done well. The challenge is we've been avoiding each other physically for a long time. So, some of the standard ways of helping each other out, like volunteering at a food bank, have been a little problematic. But there are ways to have minimal people on staff to reduce exposure.
One thing I recommend with any type of anxiety is to learn how to control your breathing. Take breaths through the nose several times a day and teach yourself how to slow down. Another thing that helps many people is contact with animals – especially horses, dogs, and cats. You may not be able to adopt an animal, but you could work at a rescue shelter or other facilities. People can benefit from the nonverbal cues of an animal. A friend of mine got a shelter cat. It sleeps with her and licks her when she feels anxious.
Meditation and yoga are also useful. This is not for everyone, but it's a way to turn down the level of "buzz" or anxiety. Don't overdo it on caffeine or other things that increase anxiety. I would stay away from illicit drugs, as they increase anxiety.
Q: What do you say to patients to give them a sense of hope?
A: A lot of people aren't ready to return to normal; they want to keep the social isolation, the masks, the working from home. We need to show patients what they have control over to minimize their own risk. For example, if they want to wear a mask, then they should wear one. Patients also really like the option of telehealth appointments.
Another way to cope is to identify what's better about the way things are now and concentrate on those improvements. Here in Maryland, the traffic is so much better in the morning than it once was. There are things I don't miss, like going to the airport and waiting 5 hours for a flight.
Q: What advice can you give psychiatrists who are experiencing anxiety?
A: We must manage our own anxiety so we can help our patients. Strategies I've mentioned are also helpful to psychiatrists or other health care professionals (such as) taking a walk, getting exercise, controlling what you can control. For me, it's getting dressed, going to work, seeing patients. Having a daily structure, a routine, is important. Many people struggled with this at first. They were working from home and didn't get much done; they did too much videogaming. It helps to set regular appointments if you're working from home.
Pre-COVID, many of us got a lot out of our professional meetings. We saw friends there. Now they're either canceled or we're doing them virtually, which isn't the same thing. I think our profession could do a better job of reaching out to each other. We're used to seeing each other once or twice a year at conventions. I've since found it hard to reach out to my colleagues via email. And everyone is tired of Zoom.
If they're local, ask them to do a safe outdoor activity, a happy hour, a walk. If they're not, maybe engage with them through a postcard or a phone call.
My colleagues and I go for walks at lunch. There's a fishpond nearby and we talk to the fish and get a little silly. We sometimes take fish nets with us. People ask what the fish nets are for and we'll say, "we're chasing COVID away."
Ritchie reported no conflicts of interest.
This article originally appeared on MDedge.com, part of the Medscape Professional Network.
Medscape Medical News © 2021

Cite this: Exploring Your Fishpond: Steps Toward Managing Anxiety in the Age of COVID - Medscape - Jul 27, 2021.