Editor's note: Find the latest COVID-19 news and guidance in Medscape's Coronavirus Resource Center.
COVID-19 vaccinations appear to be well tolerated in patients with systemic lupus erythematosus (SLE) and come with a low risk of flare, according to the results of a global, web-based survey.
"Disseminating these reassuring data might prove crucial to increasing vaccine coverage in patients with SLE," wrote lead author Renaud Felten, MD, of Strasbourg (France) University Hospital. Their results were published as a comment in Lancet Rheumatology.
To assess vaccine tolerability among lupus patients, the cross-sectional Tolerance and Consequences of Vaccination Against COVID-19 in Lupus Patients (VACOLUP) study analyzed a 43-question survey of 696 participants with a self-reported, medically confirmed diagnosis of SLE from 30 countries between March 22, 2021, and May 17, 2021. The cohort was 96% women, and their median age was 42 years (interquartile range, 34-51 years). Nearly 36% of respondents were from Italy, 27% were from Chile, 13% were from France, and just under 9% were Americans. All participants received at least one dose of COVID-19 vaccine, and 49% received a second dose. The most common vaccines were Pfizer/BioNTech (57%), Sinovac (22%), AstraZeneca (10%), and Moderna (8%).
Only 21 participants (3%) reported a medically confirmed SLE flare after a median of 3 days (IQR, 0-29) post COVID vaccination, with most experiencing musculoskeletal symptoms (90%) and fatigue (86%). Of the 21 cases, 15 reported a subsequent change in SLE treatment and 4 were admitted to the hospital. A previous flare that occurred within a year before vaccination was associated with an increased risk of flare post vaccination (relative risk [RR], 5.52; 95% CI, 2.17 - 14.03; P < .0001).
Side effects — including swelling, soreness, fever, chills, fatigue, joint and muscle pain, nausea, and headache — were reported in 45% of participants (n = 316) after their first dose and in 53% of the 343 participants who received a second dose. There was no notable difference in the likelihood of side effects across gender and age or in patients who received mRNA vaccines, compared with vaccines with other modes of action. Patients who reported side effects after the first dose were more likely to also report them after the second, compared with those who reported none (109 [81%] of 135 vs 72 [35%] of 205; RR, 2.30; 95% CI, 1.88 - 2.82; P < .0001).
In the majority of cases (2232 of 2683), the side effects were of minor or moderate intensity and did not affect the participants' ability to perform daily tasks. The study found no significant association between side effects and a SLE flare and SLE medications or previous SLE disease manifestations.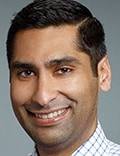 When asked to comment on the study, Amit Saxena, MD, of the Lupus Center at New York University Langone Health, said: "What we are seeing is pretty mild to moderate in terms of follow-up side effects or lupus-related activity. Several studies have shown this amongst our autoimmune rheumatology cohort, as well as what I've seen clinically in my own patients. More than anything else, numbers are the most important, and this is a large study."
He acknowledged the benefits of going directly to patients to gauge their responses and reactions, giving them the opportunity to share concerns that physicians may not think about.
"As rheumatologists, we tend to focus on certain things that might not necessarily be what the patients themselves focus on," he said. "I think the fact that this questionnaire dealt with a lot of what people complain about — fatigue, sore arm, things that we know are part of getting the vaccine — they aren't necessarily things we capture with tools that screen for lupus flares, for example."
More than anything, Saxena commended the study's timeliness. "Patients are constantly asking us about the vaccine, and there's so much misinformation," he said. "People say, 'Because I have lupus, I was told not to get vaccinated.' I don't know where they get that information from; we are telling everyone to get it, especially our lupus patients."
The authors recognized their study's main limitation as the self-reported and subjective nature of the survey, which they attempted to mitigate by asking for medically confirmed flares only. They noted, however, that the short median time between vaccination and flare onset could be caused by patients confusing expected side effects for something more serious, meaning the 3% figure "could be an overestimation of the actual flare rate."
"Vaccination is recommended for patients with rheumatic and musculoskeletal diseases according to the American College of Rheumatology," they added, "irrespective of disease activity and severity."
Several authors reported potential conflicts of interest, including receiving consultancy fees and grants from Pfizer, GlaxoSmithKline, AbbVie, and Janssen, all unrelated to the study.
Lancet Rheum. Published July 21, 2021. Full text
This article originally appeared on MDedge.com, part of the Medscape Professional Network.
Medscape Medical News © 2021 WebMD, LLC

Cite this: COVID-19 Vaccination Does Not Increase Risk of Flare in Patients With Lupus - Medscape - Jul 27, 2021.