Clinical trials underway across the US are exploring the use of robotic surgical devices for nipple-sparing mastectomy, but are either not collecting cancer outcomes or not doing so as a primary measure — despite a stiff warning from the US Food and Drug Administration (FDA) that those outcomes are important.
The FDA warning was issued in February 2019 to both the public and physicians. The FDA cautioned that the safety and effectiveness of robotic surgical devices for mastectomy "have not been established" and robots are not approved for the prevention or treatment of breast cancer.
The agency also noted that "diminished long-term survival" was associated with robotic surgery in another women's cancer, that of hysterectomy for cervical cancer.
The FDA also made a surprising statement. The agency typically approves the robot for surgical use based on 30-day complication rates (compared with standards of care). But it said that going forward it "anticipates" that any evaluation of new use of robots in cancer "would be supported" by cancer outcomes such as progression-free survival and overall survival, which require much longer follow up.
In short, the FDA hinted that it would change how it regulated medical devices, or at least robots used in women's cancers. "The FDA takes women's health very seriously," said the organization.
Fast forward to 2021, and there are several prospective clinical trials of robotically assisted nipple-sparing mastectomy underway in the United States, including a five-center study sponsored by Intuitive Surgical, the maker of da Vinci robots, the dominant machine on the market. There are also single-center studies at Ohio State and University of Texas Southwestern Medical Center.
However, in each case, the study design either excludes cancer outcomes or does not primarily focus on those measures.
Instead, the primary outcomes are relatively short-term and include safety and efficacy measures such as en bloc (in one piece) removal of the breast tissue, conversions to open mastectomy, and the incidence of adverse events during surgery and up to 6 weeks after surgery.
Importantly, none of the studies is a randomized trial; all have single arms.
That's not what is needed, says breast surgeon Julie Margenthaler, MD of Washington University in St. Louis, Missouri.
...robotic-assisted mastectomy should only be considered in the context of a well-designed, randomized trial...
"I firmly believe that robotic-assisted mastectomy should only be considered in the context of a well-designed, randomized trial evaluating patient selection, patient safety, surgical complications, and oncologic outcomes with a concomitant cost analysis," Margenthaler wrote in an essay published last year in JAMA Surgery.
Similarly to the FDA warning, she also cites worse survival with commonly used minimally invasive radical hysterectomy for cervical cancer, saying it "is a stark reminder that the marketing of robotic surgery has its roots in cosmesis and convenience rather than oncologic outcomes."
In addition, robotic surgery is prohibitively expensive, says Margenthaler. In fact, cost is her "main criticism regarding robotic-assisted mastectomy." It costs an additional $6000 for robot use per procedure, according to a study conducted at a center in Taiwan. "I simply cannot be convinced that this will ever achieve cost-effective or even cost-neutral status," Margenthaler writes.
Not Looking at the Right Outcomes
"They're not looking at the right outcomes," said Hooman Noorchashm, MD, PhD, about the current trials in the United States. He is a former surgeon and faculty member at the University of Pennsylvania in Philadelphia, and is now a patient advocate after his wife, Amy Reed, MD, died of uterine cancer in 2017 following a laparoscopic hysterectomy performed with a power morcellator that resulted in the upstaging of an undetected gynecologic cancer.
"You have to look at oncologic outcomes and do randomized, noninferiority trials to demonstrate that those cancer outcomes are at least equivalent to standard of care," he told Medscape Medical News.
The current US trials are "totally inappropriate," he said.
Are randomized trials forthcoming after this initial set of single-arm trials? Medscape Medical News reached out to Intuitive Surgical, maker of the market leader da Vinci robotic surgical equipment to find out.
"Any plans for use of da Vinci Xi surgical system in nipple-sparing mastectomy will be based on these [single-arm] study results as well as other data and evidence," said a company spokesperson, who did not confirm use of a randomized trial.
What about the FDA? Will the agency change its current approach to approving robots in surgeries for women's cancers and require — not just anticipate — cancer-related outcomes data? Medscape Medical News reached out to the FDA with this question, but has so far not received a response.
Not having a randomized trial with cancer outcomes in any eventual FDA review opens the door for robotic mastectomy to be cleared for use in some mastectomies with short-term, non-oncologic data, said Noorchashm.
Safety Concerns With Robotic Mastectomy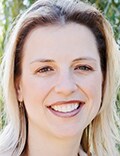 Proponents of robotic-assisted nipple-sparing mastectomy, which is coupled with reconstruction to preserve the shape of both the breast and nipple-areola area, suggest that improved patient cosmesis is a significant advantage with the high-tech intervention, says Margenthaler.
That's because most robotic mastectomies performed to date (almost exclusively in Europe and Asia) have employed a 3- to 5-cm vertical incision located behind the lateral breast fold, allowing the scar to be hidden under the patient's arm.
But therein also lies a safety concern, she asserts.
The "oncologic integrity" of the specimen on extraction is in question in some cases, she writes, because of "such a small opening."
Noorchashm agreed: "It all comes down to trying to get a large specimen out of a small incision."
Traditional open mastectomy optimally yields the en bloc removal of a tumor — in one whole piece — to avoid fragmenting the cancerous tissue and possibly leaving residual disease behind. These undesirable events are associated with a higher risk for recurrence and treatment failure, he explained.
Thus, there is a need for a randomized trial with longer-term oncologic outcomes that compares the new approach with traditional open mastectomy, argue both Margenthaler and Noorchashm.
In Defense of Single-Arm Trials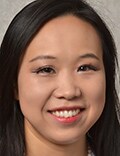 "Oncologic safety is what we are concerned about and what we would like to study," said Ko Un (Clara) Park, MD, a breast surgeon at Ohio State University in Columbus.
Park is leading a single-center, single-arm pilot study of robotic nipple-sparing mastectomy enrolling up to 20 women with early-stage breast cancer or inherited genetic risk factors (but no cancer diagnosis). The trial, sponsored by a Pelotonia Idea Grant and Ohio State, recently enrolled its first patient.
The study's primary outcomes include the feasibility of removal of the breast tissue en bloc; however, none of the outcomes are classic oncologic metrics such as progression-free survival.
The en bloc removal outcome is in direct response to the FDA's concerns about minimally invasive cancer surgeries in women, Park told Medscape Medical News. The pilot trial has an investigational device exemption (IDE) granted by the FDA.
"The reason why we can't just open a randomized controlled study (of robot versus open) and measure oncologic outcomes like recurrence-free survival is because, before we get to that point, we have to make sure" basic safety issues are addressed and established, she explained.
But Noorchashm said that argument is missing the larger, more important point: "They are still doing an oncologic procedure — you are still obliged to do noninferiority [randomized] testing with respect to cancer outcomes."
Park sounded a different note: "We are doing it as safely as we can do it."
Prophylactic Use Is Also a Cancer Surgery
Intuitive's five-center trial does not include en bloc removal of the breast gland as a primary outcome. Instead, the two primary outcomes are conversions to open mastectomy (efficacy measure) and the incidence of adverse events during surgery to 42 days after surgery (safety measure).
The company's trial does not include any women with breast cancer, but is limited to women at increased risk for breast cancer and seeking prophylactic nipple-sparing mastectomy surgery.
Enrollment in the 145-patient single-arm trial began in the last few months and has a primary completion date of December 2022. It also has an IDE from the FDA.
"I do think that things like this need to be done with caution," said Katherine Kopkash, MD, an investigator in the Intuitive trial and a breast surgeon at NorthShore University HealthSystem in Evanston, Illinois, referring to the trial's FDA exemption.
Kopkash told Medscape Medical News that the researchers in the multisite, single-arm Intuitive trial will also track oncologic outcomes, but the trial description on clinicaltrials.gov does not indicate that.
Both Kopkash and Park cited the high-profile missteps that took place in 2018 at Monmouth County Medical Center in Long Branch, New Jersey, during what was described as the first-ever use of robotic nipple-sparing mastectomy for invasive cancer in the United States, as reported by Medscape Medical News. However, neither the center nor surgeon, Stephen Chagares, MD, requested or received an IDE from the FDA, and use of robotic mastectomy was halted after two cases.
It's conceivable that Intuitive will seek out FDA clearance for use of its da Vinci system in robotic nipple-sparing mastectomy with data in a prophylactic setting and then expand the pool of patients, argues Noorchashm.
"Even if you introduce a new technology...for a narrow subset of patients, the application of it eventually occurs on a 'sliding scale'," he said.
The former surgeon gave an example: the first device used in gastric bypass surgery was cleared for use in 2001 by the FDA for adults who were "severely morbidly obese." But by the late 2000s, the operation was also being performed on people with lower BMIs who hadn't exhausted traditional weight loss procedures. "It was very lucrative," Noorchashm observed about the surgery.
Surgeons Only Get One Body
Intuitive has been hugely successful in developing and marketing its da Vinci system around the world for general and oncologic surgeries, with more than 1 million surgeries in 2018, a greater than sevenfold increase in 10 years, point out the authors of a new essay published in the June issue of the Annals of Surgery. The authors include breast surgeon Rosa Hwang, MD, of MD Anderson Cancer Center in Houston, Texas, who is also an investigator for the Intuitive trial.
However, robotic mastectomy is still a new surgery — only about 150 patients have been treated in the world, mostly in Italy, France, Taiwan, and Korea, the authors note.
Despite such small numbers, "there's a lot of interest in bringing this to the United States," said Park.
One of the arguments in favor of robotic mastectomy for nipple-sparing procedures has nothing to do with patients. Instead, it is improved ergonomics — the robot makes a tough surgery easier on the surgeon.
Even stalwart robot critic Margenthaler conceded that this was possibly a winning feature.
"Nipple-sparing mastectomy is a very physically demanding procedure for the surgeon, resulting in higher rates of neck and back pain and fatigue compared with a standard skin-sparing approach," she noted. She suggested, however, that practitioners of traditional mastectomy ought to first experiment with changes to patient positioning and incision placement to alleviate stress before looking to the robot for change.
When Medscape Medical News interviewed NorthShore University's Kopkash, she had conducted four nipple-sparing mastectomies in the previous week. "It's a difficult procedure on our bodies. I just turned 40 and I'm considered young for a surgeon. We get one body for our career and we have to figure out ways to make it work and protect it."
Intuitive Surgical is funding the five-center clinical trial of robotically assisted nipple-sparing mastectomy, and UT Southwestern is funding its own trial. The Ohio State trial is funded by the university and a Pelotonia Idea Grant. Noorchashm and Margenthaler have no relevant financial disclosures.
Nick Mulcahy is an award-winning senior journalist for Medscape, focusing on oncology, and can be reached at nmulcahy@medscape.net and on Twitter: @MulcahyNick
For more from Medscape Oncology, join us on Twitter and Facebook.
Medscape Medical News © 2021 WebMD, LLC

Send comments and news tips to news@medscape.net.
Cite this: The Robot Comes to Mastectomy, But Cancer Outcomes Data Not Attached - Medscape - Jul 23, 2021.