Editor's note: Find the latest COVID-19 news and guidance in Medscape's Coronavirus Resource Center.
With 49% of the U.S. population fully vaccinated against SARS-CoV-2, a new study highlights the degree of vaccine hesitancy among patients with rheumatic disease to get the vaccine.
The international study, published in May 2021 in Rheumatology, suggests that, of 1,258 patients surveyed worldwide, approximately 40% of patients said they would decline the vaccine.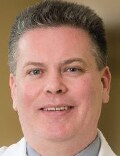 "Sometimes it's helpful to talk through their concerns," said Jeffrey Curtis, MD, MPH, a University of Alabama at Birmingham rheumatologist who leads the American College of Rheumatology COVID-19 vaccine task force. Curtis recently reviewed the current literature on COVID-19 vaccination in patients with rheumatic and musculoskeletal diseases (RMDs) at the annual meeting of the Group for Research and Assessment of Psoriasis and Psoriatic Arthritis.
COVID-19 vaccinations for patients with autoimmune inflammatory rheumatic disease (AIIRD) is not straightforward. The immune response can be blunted by existing treatments and disease flares can occur.
The latest version of COVID-19 vaccination guidance for patients with RMDs from the ACR addresses vaccine use and implementation strategies. The guidance was issued as conditional or provisional because of the lack of evidence. Its principals are largely based on accepted practice for other vaccines. The guidance is routinely updated as new evidence becomes available. In his presentation at GRAPPA, Curtis reviewed the latest version of the guidance, which he emphasized is a guidance only and not meant to replace clinical judgment or shared decision-making with patients.
"This is a platform for you to start from as you are thinking about and discussing with your patient what might be best for him or her," he said.
Concerns About Impact of Disease Activity, Treatments on Effectiveness
Curtis highlighted some controversial aspects of COVID-19 vaccines, including heterogeneity of rheumatic diseases and treatment. Patients with AIIRD, including psoriatic arthritis, spondyloarthritis, RA, and lupus, are at higher risk for hospitalized COVID-19 and worse outcomes, and as such, they are prioritized for vaccination by the Centers for Disease Control and Prevention.
However, for AIIRD patients, the immune response to COVID-19 vaccination can be "blunted," according to one study. This may be because of glucocorticoid use or high disease activity. Immunomodulatory therapies, such as methotrexate, rituximab, and abatacept, are known to diminish vaccine response in general. The evidence is less clear for tumor necrosis factor and Janus kinase inhibitors, but they are thought to have the same impact on vaccine effectiveness, Curtis said. But in these cases, if the effect of a COVID-19 vaccine drops from 90% to 70%, the benefits of vaccination still far outweighs the risk of contracting COVID-19.
"Although we don't have strong data with clinical outcomes for autoimmune disease or inflammatory disease patients, I'll run a hypothetical and say: 'Look, if this vaccine starts 90%-95% effective, even if it's only 70% effective in somebody with lupus or vasculitis or someone who is taking a higher dose of steroids, I'll take 70% over nothing if you chose to be vaccinated,' " he said.
The benefit of vaccination also outweighs the potential risk of disease flare, he said. The risk is real, but to date, no studies have pointed to a significant risk of disease flare or worsening. However, there have been reported cases of myocardial infarction.
Autoimmune Manifestations After Vaccination vs After Infection
Researchers writing in the June 29, 2021, issue of JAMA Cardiology described case reports of acute myocarditis in 23 people who received the BNT162b2-mRNA (Pfizer-BioNTech) or mRNA-1273 (Moderna) messenger RNA (mRNA) COVID-19 vaccines. Plus, there been subsequent reports of myocarditis in other patients, wrote David K. Shay, MD, MPH, in an accompanying editorial. Shay is a member of the CDC COVID-19 Response Team.
"What do we know about this possible association between myocarditis and immunization with mRNA-based COVID-19 vaccines, and what remains unclear? Acute onset of chest pain 3-5 days after vaccine administration, usually after a second dose, is a typical feature of reported cases and suggests an immune-mediated mechanism," he said.
The cases of myocarditis are concerning, Curtis said, but the risk is very low with relatively few cases reported among 161 million fully vaccinated people in the United States.
"Certainly, we're not seeking to minimize that, but the risk of getting COVID and some of the downstream sequelae (autoimmune manifestations) almost certainly outweigh the risks for some of the autoimmune manifestations or worsening [condition]," he said.
A nationwide cohort study from Denmark of 58,052 patients with inflammatory rheumatic disease published in December 2020 in Rheumatology, found that patients with COVID-19 who had an inflammatory rheumatic disease were more likely to be admitted to the hospital, compared with COVID-19 patients without rheumatic disease. Patients with rheumatic disease had a higher risk of a severe COVID-19 outcome, but it was not a statistically significant difference, said Curtis, adding that the individual factors such as age and treatment currently received largely determines the risk. The strongest associations between hospitalization for COVID-19 and rheumatic disease were found among patients with RA, vasculitis, and connective tissue disease. Curtis noted that his own new study results show that risk of death from a COVID-19 infection is higher for patients who have RA or psoriatic arthritis.
There have been published case reports of patients who have developed new-onset lupus, vasculitis, Kawasaki disease, multiple sclerosis, autoimmune cytopenias, and other manifestations after a COVID-19 infection. "These authors suggest that perhaps there is a transient influence on the immune system that leads to a loss of self-tolerance to antigens," Curtis said. "Some patients may have an underlying predisposition to autoimmunity in which infections just unmask as we sometimes see with other infections – chronic hepatitis for example."
Antibody Tests Not Recommended
In its COVID-19 guidance, the ACR, like the Food and Drug Administration, recommends health care providers not to routinely order antibody tests for IgM or IgG to assess immunity after a person has been vaccinated or to assess the need for vaccination in an unvaccinated person. More research is needed to determine if antibodies provide protection, and if so, for how long and how much. Plus, the antibody testing process is not clear cut, so ordering the wrong test is possible, Curtis said. The tests should clearly differentiate between spike proteins or nucleocapsid proteins.
"The bottom line is that you might be ordering the wrong lab test. Even if you're ordering the right lab test, I would assert that you probably don't know what to do with the result. I would then ask you, 'Does it mean they are protected? Does it mean they are not protected? What are you going to do with the results?' " he asked.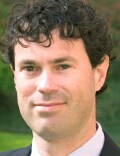 Kevin Winthrop, MD, MPH, a specialist in infectious diseases at Oregon Health & Science University, Portland, said that, at this point, it's too early to know what antibody tests mean. "I think it is tempting to test some people, especially patients on B-cell depletion therapy and those on mycophenolate mofetil (MMF). Outside of those two types of [disease-modifying antirheumatic drug] users, I wouldn't be tempted to test. We don't know how well protected they are, but we assume they are protected to some extent," he said. "They're probably partially protected and as such, they should take the same precautions they were taking a year ago: masking and avoidance. I think that's just how it's going to be for those folks for another year until we get this thing sorted out."
Modifications to Existing Rheumatic Disease Therapies
In its COVID-19 vaccine guidance, the ACR issued recommendations for some common rheumatic disease therapeutics before and/or after the COVID-19 vaccine is administered. The modifications are limited to MMF, methotrexate, JAK inhibitors, subcutaneous abatacept, acetaminophen, and NSAIDs. The recommendations include: hold mycophenolate for 1 week after vaccination if disease is stable; for patients with well-controlled disease, hold methotrexate for 1 week after each of the two mRNA vaccine doses; for patients with well-controlled disease receiving the Johnson & Johnson vaccine, hold methotrexate for 2 weeks after receiving the vaccine; hold JAK inhibitors for 1 week after each dose; for abatacept subcutaneous, hold treatment for 1 week before and after the first dose; and in patients with stable disease, hold acetaminophen and NSAIDs for 24 hours before vaccination, because taking either before vaccination could blunt the vaccine response, Curtis said.
Holding medication, such as methotrexate, could risk having a flare-up of disease. One study showed the rate of disease flare-up because of withholding standard treatment may be up to 11%, compared with 5.1% in patients who did not hold treatment, he said.
"The point is, if you hold some of these therapies, whether methotrexate or tofacitinib, arthritis will get a little bit worse," Curtis said.
A study published on the preprint server medRxiv found that immunosuppressive therapies blunted the response of SARS-CoV-2 vaccines in patients with chronic inflammatory diseases, most significantly with glucocorticoids and B-cell therapies.
"That's what's led to a lot of the guidance statements about holding treatments for a week or 2 for rituximab. If you're giving it at 6-month intervals, you want to schedule the vaccine dose or series at about month 5, or a month before the next cycle," he said.
Talking With Patients About COVID-19 Vaccination
In talking with patients about vaccine safety, Curtis recommends addressing a few common misperceptions. First, COVID-19 viruses were not created with a live-attenuated virus (which would be contraindicated for immunosuppressed patients). "You can put patients' mind at ease that none of the vaccine candidates or platforms – even those that say viral vector – put patients at risk for contracting the infection. These are nonreplicating. So, it's like you extracted the engine that would allow this virus to replicate," he said.
Of three COVID-19 vaccinations available in the United States, is one better than the other? The ACR COVID-19 vaccine task force did not reach a consensus on safety profiles of the vaccines because, without head-to-head comparisons, it's impossible to know, he said.
In talking with patients, review the protocol for continuing with prescribed treatment modalities before the patient receives a COVID-19 vaccine. Safety concerns and concerns about the possibility of having a disease flare-up should be addressed, he said.
This article originally appeared on MDedge.com, part of the Medscape Professional Network.
Medscape Medical News © 2021 WebMD, LLC

Cite this: COVID-19 Vaccine Hesitancy Still Weighs Heavy for Some Rheumatic Disease Patients - Medscape - Jul 21, 2021.