Treatment with abelacimab, a monoclonal antibody that inhibits factor XI, is at least as effective as enoxaparin at preventing venous thromboembolism (VTE) for patients undergoing total knee arthroplasty. Moreover, use of abelacimab presents only a small risk of bleeding, new research suggests. At higher doses, abelacimab significantly reduced risk for VTE compared to enoxaparin.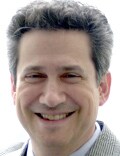 The proof-of-concept study helps "support the notion that you can dissociate antithrombotic effects from potential hemorrhagic effects with a factor XI target strategy," said senior author Jeffrey Weitz, MD, in an interview with Medscape Medical News.
When caring for patients after orthopedic surgery, physicians need to balance the prevention of thrombosis with the avoidance of bleeding events. Although direct oral anticoagulants are superior to vitamin K antagonists, presenting a lower risk for bleeding events while maintaining efficacy, bleeding is still the major side effect of these medications. Fear of causing bleeding events can lead to underuse of these medications, said Weitz, a professor of medicine and biochemistry at McMaster University, Hamilton, Ontario, Canada.
Experimental data and results from other proof-of-concept studies suggest that a highly specific factor XI inhibitor could effectively prevent thrombosis without affecting hemostasis or increasing risk of bleeding. That combination would be "the holy grail for anticoagulants," said James Douketis, MD, in an interview with Medscape Medical News. Douketis is an internist who specializes in clinical thromboembolism and is a professor of medicine at McMaster University. He was not involved with the research.
In an open-label, parallel group trial, Weitz and his team compared abelacimab to enoxaparin, a commonly used anticoagulant, in 400 patients undergoing total knee arthroplasty. Patients received one of three single doses of abelacimab (30 mg, 75 mg, or 150 mg), all administered intravenously after surgery, or a daily dose of enoxaparin 40 mg via subcutaneous injection. Researchers detected venous thromboembolism through mandatory venography on the leg that was operated on or through confirmation of symptoms.
In the study, published online July 19 in The New England Journal of Medicine, the 75-mg and the 150-mg doses of abelacimab prevented VTE more effectively than enoxaparin. Venous thromboembolism occurred in 4% of patients in the 150-mg abelacimab group, 5% of patients in the 75-mg abelacimab group, and 22% of patients given enoxaparin. The 30-mg abelacimab dose was noninferior to enoxaparin, with 13% of patients experiencing VTE. Bleeding occurred in 2% of the 30-mg and the 75-mg abelacimab groups and in none of the patients in the 150-mg abelacimab or the enoxaparin group.
Given the results of this early-phase trial, Douketis is curious about how factor XI inhibitors such as abelacimab compare to medicines that are more commonly used to prevent VTE after orthopedic surgery. Although low-molecular-weight heparin is the standard comparator for new anticoagulants in research, he says, direct oral anticoagulants are now the general standard of care.
"The question is, where will this molecule and similar molecules end up in terms of the menu of drugs that clinicians have to use to prevent entry thrombosis?," Douketis said. These drugs likely will not replace direct oral anticoagulants, he thinks, but they could be more appropriate for more vulnerable patients, such as those at increased risk of bleeding. More research is needed to understand which patients would best benefit from these XI inhibitor drugs, he says.
New Engl J Med. Published online July 19, 2021. Abstract
For more news, follow Medscape on Facebook, Twitter, Instagram, and YouTube.
Medscape Medical News © 2021

Send news tips to news@medscape.net.
Cite this: Abelacimab, a Factor XI Inhibitor, Prevents VTE With Low Bleeding Risk in Knee Replacement - Medscape - Jul 19, 2021.