Lower doses of linezolid in the BPaL drug regimen (bedaquiline, pretomanid, and linezolid) significantly reduce the adverse events associated with the treatment for patients with highly drug-resistant tuberculosis (TB) without compromising its high efficacy, new research shows.

"The ZeNix trial shows that reduced doses and/or shorter durations of linezolid appear to have high efficacy and improved safety," said first author Francesca Conradie, MB, BCh, of the Clinical HIV Research Unit, Faculty of Health Sciences, University of Witwatersrand, Johannesburg, South Africa, in presenting the findings on July 21 at the International AIDS Society (IAS) Conference 2021.
As recently reported in the pivotal Nix-TB trial, the BPaL regimen yielded a 90% treatment success rate among people with highly drug-resistant forms of TB.
However, a 6-month regimen that included linezolid 1200 mg resulted in toxic effects: 81% of patients in the study experienced peripheral neuropathy, and myelosuppression occurred in 48%. These effects often led to dose reductions or treatment interruption.
Adjustments in the dose of linezolid in the new ZeNix trial substantially reduced peripheral neuropathy to 13% and myelosuppression to 7%, with no significant reduction in the treatment response.
Importantly, the results were similar among patients with and those without HIV. This is of note because TB is the leading cause of death among patients with HIV.
"In the ZeNix trial, only 20% of patients were HIV-infected, but in the [previous] Nix-TB trial, 30% were infected, so we have experience now in about 70 patients who were infected, and the outcomes were no different," Conradie told Medscape Medical News.
Experts say the findings represent an important turn in the steep challenge of tackling highly resistant TB.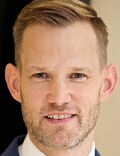 "In our opinion, these are exciting results that could change treatment guidelines for highly drug-resistant tuberculosis, with real benefits for the patients," said Hendrik Streeck, MD, IAS co-chair and director of the Institute of Virology and the Institute for HIV Research at the University Bonn, Bonn, Germany, in a press conference.
Payam Nahid, MD, MPH, director of the University of California, San Francisco, Center for Tuberculosis agreed.
"The results of this trial will impact global practices in treating drug-resistant TB as well as the design and conduct of future TB clinical trials," Nahid told Medscape.
ZeNix Trial
The phase 3 ZeNix trial included 181 patients with highly resistant TB in South Africa, Russia, Georgia, and Moldova. The mean age of the patients was 37 years; 67.4% were men, 63.5% were White, and 19.9% were HIV positive.
All patients were treated for 6 months with bedaquiline 200 mg daily for 8 weeks followed by 100 mg daily for 18 weeks, as well as pretomanid 200 mg daily.
The patients were randomly assigned to receive one of four daily doses of linezolid: 1200 mg for 6 months (the original dose from the Nix-TB trial; n = 45) or 2 months (n = 46), or 600 mg for 6 or 2 months (45 patients each).
Percentages of patients with HIV were equal among the four groups, at about 20% each.
The primary outcomes — resolution of clinical disease and a negative culture status after 6 months — were observed across all linezolid dose groups. The success rate was 93% for those receiving 1200 mg for 6 months, 89% for those receiving 1200 mg for 2 months, 91% for those receiving 600 mg for 6 months, and 84% for those receiving 600 mg for 2 months.
With regard to the key adverse events of peripheral neuropathy and myelosuppression, manifested as anemia, the highest rates were among those who received linezolid 1200 mg for 6 month, at 38% and 22%, respectively, compared with 24% and 17.4% among those who received 1200 mg for 2 months, 24% and 2% among those who received 600 mg for 6 months, and 13% and 6.7% among those who received 600 mg for 2 months.
Four cases of optic neuropathy occurred among those who received 1200 mg for 6 months; all cases resolved.
Patients who received 1200 mg for 6 months required the highest number of linezolid dose modifications; 51% required changes that included reduction, interruption, or discontinuation, compared with 28% among those who received 1200 mg for 2 months and 13% each in the other two groups.
On the basis of these results, "my personal opinion is that 600 mg at 6 months [of linezolid] is most likely the best strategy for the treatment of this highly resistant treatment population group," Conradie told Medscape.
Findings Represent "Great News" in Addressing Concerns
Nahid further commented that the results are highly encouraging in light of the ongoing concerns about the effects of linezolid in the BPaL regimen.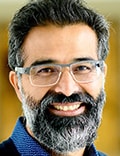 "This is great news," he said. "The ZeNix trial addresses a key concern that providers and patients have had regarding the safety and tolerability of taking 6 months of linezolid at 1200 mg/d as part of the BPaL regimen.
"The findings that doses lower and durations shorter than the current 1200 mg linezolid daily for 6 months will significantly expand the usability of the BPaL regimen worldwide."
The inclusion of patients with HIV was essential in the trial, he noted.
"There are drug-drug interactions to be considered, among other factors that impact drug exposure," Nahid said.
"Inclusion of patients living with HIV in this study means that any modifications to the BPaL regimen considered by the WHO [World Health Organization] and other policy decision makers will include data from this key population," he said.
"Of course, more data are needed on safety, tolerability, and efficacy on BPaL in general, and there are international cohorts and demonstration projects underway that will enhance our understanding of the regimen in HIV and in other special populations," he noted.
The authors, Streeck, and Nahid have disclosed no relevant financial relationships.
International AIDS Society (IAS) Conference 2021: Abstract 2405. Presented July 21, 2021.
This article originally appeared on MDedge.com, part of the Medscape Professional Network.
Medscape Medical News © 2021

Send news tips to news@medscape.net.
Cite this: Resistant TB: Adjustments to BPaL Regimen Reduce AEs, Not Efficacy - Medscape - Jul 19, 2021.