Benralizumab (Fasenra) significantly reduced nasal polyp score (NPS) and average nasal blockage score (NBS) compared with placebo for patients with severe chronic rhinosinusitis with nasal polyps (CRSwNP) in a phase 3 trial.
The randomized, multicenter, double-blind, placebo-controlled OSTRO study, sponsored by AstraZeneca, enrolled 413 patients in Europe and North America with severe CRSwNP.
The patients generally had high rates of comorbid asthma (68%); prior NP surgeries (73%); and elevated Sino-Nasal Outcome Test (SNOT-22) scores. They were randomly assigned in a 1:1 ratio to receive either benralizumab 30 mg or placebo.
NPS and NBS (scored by patients from 0 [no blockage] to 3) were co-primary endpoints. Improvements in both were statistically significant compared with placebo at week 40 (P < .005). Improvements were maintained through week 56 (P < .05).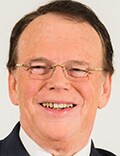 Results were presented on July 11 at the European Academy of Allergy and Clinical Immunology (EAACI) Meeting 2021 by principal investigator Claus Bachert, MD, PhD, head of the Department of Oto-Rhino-Laryngology and chair of the Upper Airway Research Laboratory, University Hospital Ghent, Ghent, Belgium.
He said, "It's clear that there is a significant difference from placebo." On the NPS, the difference from placebo was -0.57 (P = .0001) from week 40 to week 56. On the NBS, the difference from placebo was -0.27 (P = .005) at week 40.
Patients with CRSwNP typically endure sleep disruptions, nasal congestion, loss of smell, and rhinorrhea, which lower physical and mental health-related quality of life.
Current pharmacologic therapies, including intranasal and systemic corticosteroids, are often inadequate for managing symptoms, and symptoms frequently recur after surgery, he said.
In the OSTRO trial, enhanced treatment effects were seen in some groups, including patients with comorbid asthma and/or higher baseline blood eosinophil counts.
Benralizumab, which targets interleuken-5 (IL-5) Rα, was well tolerated, Bachert reported.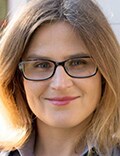 Milena Sokolowska, MD, PhD, with the Swiss Institute of Allergy and Asthma Research at the University of Zurich, in Zurich, Switzerland, told Medscape Medical News that CRS with nasal polyps is a difficult-to-treat disease for which there are few treatment options, owing to the fact that the pathogenesis of the disease is incompletely understood.
"New therapies, especially those which are more targeted and personalized, are very much needed," she said. "Anti-IL-5/IL-5 therapies seem to be such promising therapies, which might provide additional options."
The significant results of OSTRO, she said, "demonstrate an important add-on value of this new therapy. In addition, effectiveness of anti-IL-5 Rα therapies on different aspects of the disease beyond eosinophilia should lead to better understanding the underlying pathogenesis."
Eosinophils have been implicated in the etiology of CRSwNP, yet their role is not completely understood, Bachert said.
"A near complete depletion of eosinophils by benralizumab will provide a unique opportunity to explore their role in CRSwNP," he said.
Patients in the study ranged in age from 18 to 75 years. They had bilateral nasal polyps, NPS scores of at least 5 (of 8), and SNOT-22 scores of at least 30.
Bachert said subgroup analyses "showed in principle that the comorbid asthma stages, the number of former surgeries, and the number of eosinophils in the peripheral blood may have some influence and may need to be taken into consideration when using this drug for nasal polyp disease."
Bachert receives research funding and/or consulting fees from Sanofi, AstraZeneca, GSK, Novartis, Viatris, and ALK. Sokolowska has disclosed no relevant financial relationships.
European Academy of Allergy and Clinical Immunology (EAACI) Meeting 2021: Abstract 887. Presented July 11, 2021.
For more news, follow Medscape on Facebook, Twitter, Instagram, and YouTube.
Medscape Medical News © 2021

Send news tips to news@medscape.net.
Cite this: Benralizumab Promising for Severe, Chronic Rhinosinusitis With Nasal Polyps - Medscape - Jul 15, 2021.