The US Food and Drug Administration (FDA) has granted priority review for the biologic tezepelumab (AstraZeneca/Amgen) for treatment of severe asthma.
The announcement was reported July 8, just days before the start of the European Academy of Allergy and Clinical Immunology (EAACI) Hybrid Congress 2021.
Priority review directs resources to evaluating drugs that, if approved, would offer significant improvements over standard options and cuts review time from 10 months to 6 months.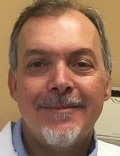 At the EAACI conference, Jonathan Corren, MD, a clinical faculty member in the departments of medicine and pediatrics at University of California Los Angeles, presented the findings of the tezepelumab phase 3 NAVIGATOR trial, a multicenter, randomized, double-blind, placebo-controlled study funded by AstraZeneca and Amgen.
Researchers found that tezepelumab reduced annualized asthma exacerbation rates by 56% compared with placebo in adults and adolescents who had severe, uncontrolled asthma, whether they were eligible or ineligible for omalizumab (Xolair), the commonly used treatment.
"However, when we focused on those eligible for omalizumab, this was a 67% reduction, which does compare favorably with the AAER rate reported with omalizumab in randomized studies — approximately 25%," Corren said.
Eligibility for omalizumab included those who had allergic asthma and were receiving high-dose inhaled corticosteroids (ICS) and had these factors: a positive fluorescence enzyme immunoassay test for classic perennial aeroallergens; a baseline serum total immunoglobulin (Ig)E level of ≥30 to ≤1500 IU/mL; body weight of ≥20 to ≤150 kg; and an IgE and body weight combination within the range on the omalizumab EU prescribing label.
Of 1061 randomly assigned patients, 1059 received study treatment (tezepelumab 210 mg, n = 528; placebo, n = 531), and in those groups, 359 patients were eligible for omalizumab and 695 were ineligible.
According to the manufacturers, NAVIGATOR "is the first phase 3 trial to show benefit in severe asthma irrespective of eosinophils by targeting the thymic stromal lymphopoietin (TSLP)." TSLP is a cytokine derived from epithelial cells that are critical in the pathogenesis of asthma.
Scott Commins, MD, PhD, an allergy specialist at University of North Carolina at Chapel Hill, told Medscape Medical News the TSLP aspect makes tezepelumab particularly attractive in the field.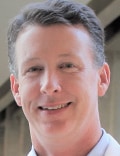 Companies have been focusing on upstream inhibitors, such as tezepelumab, and few of those are currently available, Commins said. By using a TSLP inhibitor, "you're catching the allergic inflammation at a very early stage," he said.
Another attractive aspect is that tezepelumab showed efficacy with the allergic patients who qualify for omalizumab, but also had an effect with the those who were ineligible, he noted. According to the trial results, he said, "We now have an upstream asthma add-on medication that may work for allergic and nonallergic asthma."
Tezepelumab would be a welcome addition to the options for treating severe asthma, Commins said.
"About 15% of people with asthma still have a poor response to standard therapy with our inhaled glucocorticoids and long-acting beta agonists," he said, "so having additional ways to intervene is certainly important."
Corren noted that in addition to reducing exacerbations, tezepelumab also improved lung function, health-related quality-of-life scores and other asthma symptoms in secondary endpoints.
In the NAVIGATOR trial, patients (12-80 years old) who were receiving medium- or high-dose ICS and at least one additional controller medication with or without oral corticosteroids, were randomly assigned 1:1 to receive either 210 mg of tezepelumab subcutaneously every 4 weeks for 52 weeks or placebo.
Patients had to have had at least two exacerbations in the prior year requiring systemic steroids, Corren said, and many of the patients were treated in the hospital or emergency department.
Corren noted that patients with severe allergic asthma often have considerable unmet needs. Worldwide, asthma affects nearly 340 million people and an estimated 10% have severe disease. Allergic asthma is the most common type of asthma in children and adults and appears to be increasing in prevalence throughout the world, he said.
The NAVIGATOR trial was funded by AstraZeneca and Amgen . Corren receives grant support, consulting fees, fees for serving on a speakers bureau, and advisory board fees from AstraZeneca, Regeneron, and Genentech and grant support from Sanofi, Teva Pharmaceutical Industries, and Optinose. Commins receives honoraria from Genentech for participation on its speakers board.
Marcia Frellick is a freelance journalist based in Chicago. She has previously written for the Chicago Tribune, Science News and Nurse.com and was an editor at the Chicago Sun-Times, the Cincinnati Enquirer, and the St. Cloud (Minnesota) Times. Follow her on Twitter at @mfrellick
Medscape Medical News © 2021

Send news tips to news@medscape.net.
Cite this: Tezepelumab Reduces Asthma Exacerbation Rates by 56% - Medscape - Jul 14, 2021.