Editor's note: Find the latest COVID-19 news and guidance in Medscape's Coronavirus Resource Center.
After acute SARS-CoV-2 infection, patients report lingering malnutrition, loss of appetite, and failure to regain lost weight long after other gastrointestinal (GI) and non-GI symptoms have resolved, according to the results of a new study.
In the large, multicenter retrospective study published online in Clinical Gastroenterology and Hepatology, Anam Rizvi, MD, and colleagues at Long Island Jewish Medical Center, in New Hyde Park, New York, report a high prevalence of GI symptoms among patients with COVID-19.
They followed 17,462 adult patients who were hospitalized for severe COVID-19 between March 2020 and January 2021. Of these, 3229 (18.5%) also had GI symptoms.
The median age of the patients was 66 years, and 46.9% were women. The diverse population included White (46%), Black (23%), and Hispanic (17%) patients admitted to 12 medical centers of the Northwell Health System in Manhattan, Queens, Long Island, and Staten Island. The researchers followed patients for 3 months (88.7%) and 6 months (56.5%).
The most frequent initial GI symptoms were gastroenteritis (52.5%), malnutrition (23%), GI bleeding (20.4%), and idiopathic pancreatitis (0.5%). Notably, 50.6% of those with GI manifestations reported an inability to regain lost weight at 3 months; 32.4% reported failure to regain lost weight at 6 months.
These percentages rose among patients with malnutrition, as determined by a board-certified in-hospital nutritionist; 56.4% failed to gain weight at 6 months. A median 14.7-lb weight loss persisted at the half-year mark.
In contrast to these lingering symptoms, gastroenteritis, GI bleeding, and pancreatitis all resolved by 3 months post hospitalization.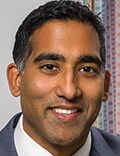 "We were somewhat shocked that the prevalence of these symptoms was so high, but it's overall reassuring that most GI symptoms of COVID-19 resolve," study author Arvind J. Trindade, MD, told Medscape Medical News. "In some COVID patients, we're seeing an inability to gain weight without diarrhea or postinfectious irritable bowel syndrome.
"Patients with an inability to regain weight should consider follow-up with a nutritionist," continued Trindade, who is the center's director of endoscopy and an associate professor at the Feinstein Institutes for Medical Research, in Manhasset, New York. His group also recommends developing malnutrition screening assessments for COVID-19 patients who recover from the acute infection.
The study was prompted by clinical observations during follow-up.
"We saw that a lot of these patients had trouble regaining weight, but we still don't know why," Trindade said. There were no discriminating clinical features apart from malnutrition that indicated an increased risk, and no socioeconomic or demographic characteristic. "We also looked at whether any factors predicted malnutrition, and there weren't any that would predispose to malnutrition," he added.
"We're now reaching out to nonclinical investigators to see if there's an interest in studying the underlying science behind these symptoms," Trindade said.
His group plans to release 12-month follow-up data from the second wave of the pandemic in January 2022.
Initial GI symptoms are thought to be due to the virus's S1 spike protein's binding to the angiotensin-converting enzyme 2 receptors, which are abundant in GI epithelial cells. "But why patients have long-term GI sequelae is probably a whole different physiological mechanism," Trindade said. "The thought is that there has to be some hormone or pathway that doesn't allow them to regain weight."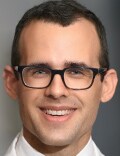 "The hospital cohort by [Rizvi] and colleagues is unique and helpful in that patients with GI symptoms are less likely to be hospitalized, and perhaps those patients who are sick enough for admission to the hospital who also have GI symptoms need specific attention paid to their appetite, weight, and nutritional status," said Jordan M. Shapiro, MD, who commented on the study but was not involved in it.
The constellations of GI symptoms are difficult to distinguish from other postinfectious GI syndromes, such as irritable bowel syndrome and gastroparesis, added Shapiro, an assistant professor of medicine in gastroenterology and hepatology at Baylor College of Medicine, in Houston, Texas. "We're still unpacking what is and is not specific to post–COVID-19 GI symptoms. Prospective studies are necessary to further study this phenomenon."
Last year, a small Italian study documented significant weight loss and malnutrition in a hospital cohort of 213 discharged COVID-19 patients. In that study, the duration of disease was predictive of weight loss.
The authors note several study limitations, including that the cohort was limited to hospitalized patients from New York and that the 6-month follow-up period was short.
The study received no funding. Trindade serves as a consultant to Pentax Medical. All other authors and Shapiro have disclosed no relevant financial relationships.
Clin Gastroenterol Hepatol. Published online June 30, 2021. Full text
Diana Swift is medical journalist based in Toronto.
For more news, follow Medscape on Facebook, Twitter, Instagram, and YouTube.
Medscape Medical News © 2021

Send news tips to news@medscape.net.
Cite this: More Post–COVID-19 GI Symptoms: Malnutrition, Weight Loss - Medscape - Jul 14, 2021.