Editor's note: Find the latest COVID-19 news and guidance in Medscape's Coronavirus Resource Center.
It's been 18 months since a public health emergency was declared in the United States because of SARS-CoV-2, and questions still swirl around the crisis, as evidenced by an expert panel on Tuesday trying to come up with some hard answers.
Even as the debate over the timing and need for COVID-19 booster shots continues, how safe is it for the fully vaccinated to get a third dose? As cases and hospitalizations rise among some younger people and in some areas of the country, are deaths truly down or just delayed? Could the Delta variant eventually make "long-haul" COVID-19 symptoms worse?
Experts from the Centers for Disease Control and Prevention (CDC) and the Infectious Diseases Society of America addressed these and other uncertainties during a media briefing July 13.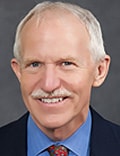 But first, a snapshot of the current pandemic picture in the United States. "After several months of falling numbers of cases, followed by a prolonged plateau period, we are seeing an increase in the number of cases in many parts of the country," said Jay C. Butler, MD, deputy director for infectious diseases at the CDC.
Arkansas, Florida, Missouri, Nevada, and Utah, for example, are seeing greater increases in cases than elsewhere, Butler said. "So [its] those areas where CDC is working closely with state, local or tribal health officials to be able to address the flare-ups."
Nationwide, the reported cases of COVID-19 are around 15,000 daily, up from approximately 10,000 just a few weeks ago. The test positivity rate nationwide "is also bumping up a bit," to 3.5%, Butler said.
Currently, we have not seen an increase in the number of deaths," he added, "but I would caution that the number of deaths generally lags a couple of weeks behind any increases in the number of cases."
As an example, in Utah, average weekly cases recently have increased 2.5-fold, Andrew T. Pavia, MD, said during the media briefing.

"it has not reached the levels of January or December," but the difference in cases is "pretty substantial," added Pavia, chief of the division of pediatric infectious diseases at the University of Utah School of Medicine in Salt Lake City.
Pavia added that Utah's intensive care units are "again running at above 100% capacity," but they have not yet had to open auxiliary units.
Given the recent numbers, Pavia shared Butler's concern that death rates could increase in the coming weeks.
How Safe Is a Third Vaccine Dose?
Butler emphasized that the available COVID-19 vaccines continue to be effective for protection against severe illness and death. "We see some breakthrough infection in people who are vaccinated. However, we are not seeing evidence that earlier vaccination during the period of availability of the vaccine is driving that.
"Put another way, we're not seeing evidence at this point in time that waning immunity is occurring among people who are vaccinated," Butler said.
Even so, controversy continues to swirl around the need and timing for a booster shot. This issue has even pitted a vaccine manufacturer, Pfizer, against US health officials. High-level meetings this week left US scientists unconvinced of an urgent need.
In the meantime, a reporter asked: how safe is it for fully vaccinated people to seek a third or booster vaccine on their own?
"That's an important question," Butler said, adding that the CDC is collecting data on any possible safety concerns regarding booster shots.
Rare vaccine side effects and local site reactions to COVID-19 vaccination tend to occur more frequently after a second dose, he pointed out.
"So we're keenly interested in knowing whether or not a third dose may be associated with any higher risk of adverse reactions, particularly some of those more severe although very rare side effects," he said.
Why Timing Is Important
Pavia pointed out that there is a balance associated with the timing of a booster shot.
Premature widespread administration of booster shots "would use up a lot of vaccine that much of the world needs, as well as divert our efforts from getting people their first dose of vaccine," Pavia said.
"But if we wait too long then we're going to have a lot of people who become susceptible again," he added.
"This is an area where people want answers before we have data," Pavia said. The National Institutes of Health have several ongoing studies evaluating a third dose, including people who continue with the same brand or who switch vaccines in a "mix-and-match fashion," he added.
"We hope to get answers soon," Pavia said.
Butler added that researchers are also evaluating the safety and efficacy of a third dose in "the two groups that we're most concerned about." Studies of boosters in people over age 75 who are at highest risk for COVID-19, as well as for people who are immunocompromised, are under way as well.
The US Food and Drug Administration and the CDC's Advisory Committee on Immunization Practices will likely use results from those trials and others "to determine if, when and for whom boosters would be indicated," Butler said.
Cases Shifting to Younger People
Infection and hospitalization rates are highest among people ages 15 to 45, Pavia noted.
"Even though we're seeing a higher proportion of cases in younger people, I don't think we're seeing more severe illness in those kids who acquire COVID-19," Butler said.
Pavia agreed that COVID-19 tends to be less serious in children compared with adults and especially older adults. However, he added, "as somebody who takes care of very sick kids, it drives me crazy to hear over and over again that the virus is not serious for children."
"By every measure the impact is greater than the impact of influenza," Pavia added. If the COVID-19 vaccines are proven safe and effective for 6- to 11-year-olds and younger children, it would be foolish not to vaccinate them.
"If your child is the one who ends up in the ICU for a week, or if your child develops long COVID and flunks out of a semester of school and doesn't get to college or loses their athletic scholarship," Pavia said, "there's nothing mild about that."
Unanswered Questions
A journalist asked: now that the Delta variant is surging in the United States, how might that affect efforts to achieve herd immunity?
"If you talk to a hundred infectious disease specialists, you'll probably get a hundred different answers in terms of that question about herd immunity," Butler said. In part because of the continuously changing pandemic picture, "I think that's a very difficult number to be able to estimate with any degree of certainty."
Another potential issue that remains to be seen is whether the Delta variant could alter "long-haul" COVID-19 recovery.
"Certainly there are ongoing studies evaluating long COVID and that will be overlayed with the emerging variant data," Butler said.
However, it's too early to discern any difference in outcomes, he added. "The delta variant has been with us only a few weeks."
SOURCE: A July 13 media briefing sponsored by the Infectious Diseases Society of America.
Damian McNamara is a staff journalist based in Miami. He covers a wide range of medical specialties, including infectious diseases, gastroenterology, and critical care. Follow Damian on Twitter: @MedReporter.
For more news, follow Medscape on Facebook, Twitter, Instagram, YouTube, and LinkedIn.
Medscape Medical News © 2021

Cite this: Expert Panel Tackles Boosters, Younger Patients, Rising COVID Cases - Medscape - Jul 13, 2021.