With two sets of Clostridioides difficile recommendations being published within a month of each other, clinicians may find themselves trying to reconcile some of the conflicts between the two guidelines.
The first set, published June 1 by the American College of Gastroenterology (ACG), focuses on fecal microbiota transplantation (FMT) and the antibiotic vancomycin. The second, published June 24 by the Infectious Diseases Society of America (IDSA) and Society for Healthcare Epidemiology of America (SHEA), drives a shift in treatment for initial episodes and short-term recurrence from vancomycin to fidaxomicin and, in some cases, adding on the monoclonal antibody bezlotoxumab, both made by Merck.
The updates are timely because researchers are now recognizing that C difficile can colonize people without causing symptoms, said David Johnson, MD, professor of medicine and chief of gastroenterology at the Eastern Virginia School of Medicine in Norfolk, in an interview with Medscape Medical News. He was not involved in writing either set of guidelines. "C. diff infection was a hospital-type infection, but we're now seeing it in up to approximately 35% to 50% of patients coming from the community, so it's a big concern."
Although the guidelines agree on which treatments are effective, the recommendations give the options a different emphasis.

Infectious disease specialist Stuart Johnson, MD (no relation to David Johnson), professor of medicine at Loyola University Medical Center in Maywood, Illinois, and a physician researcher at Edward Hines, Jr. Veterans Affairs Hospital in Hines, Illinois, is the first author in the IDSA/SHEA guidelines. He told Medscape Medical News that one reason the two sets of recommendations may diverge in emphasis for initial and recurrent C difficile is that "everyone has a different way of looking at things." Compared with infectious disease specialists like him, he said, gastroenterologists "for the most part see the world a little different and have their own bent on things."
The differences between the two guidelines relate to the first-line therapy for people with an initial or recurrent C difficile episode. For an initial episode, the IDSA/SHEA authors conditionally recommend fidaxomicin as first preferred choice over vancomycin, with a moderate certainty of evidence. They note that implementing this recommendation depends on "available resources," a reference to the higher cost and difficulty of access associated with fidaxomicin.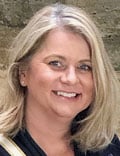 Gastroenterologist Monika Fischer, MD, an associate professor of medicine at the Indiana University School of Medicine in Indianapolis, is one of the authors of the ACG guidelines. She told Medscape Medical News that the cost difference between fidaxomicin and vancomycin is considerable and finds the choice to foreground fidaxomicin puzzling. "They did not reference any new data compared to those we have published," she said. Their recommendation may make sense in terms of efficacy, but real-world demands require attention to cost and reimbursement. "They themselves state this in their recommendations," she noted.
Fischer cited a ballpark of about $100 for a course of vancomycin compared with about $3000 for a course of fidaxomicin. The IDSA/SHEA guidelines do cite vancomycin as an acceptable alternative. According to Fischer, the ACG guidelines authors discussed fidaxomicin and concluded that there just wasn't enough evidence to justify favoring this antibiotic over vancomycin, given the cost-benefit imbalance. The ACG guidelines call for a standard course of oral vancomycin for a first, nonsevere C difficile episode, listing oral fidaxomicin or oral metronidazole as alternatives.
For a recurrence, the IDSA/SHEA authors also favor fidaxomicin in a conditional recommendation over a standard course of vancomycin. For multiple recurrences, a tapered and pulsed vancomycin regimen, vancomycin followed by rifaximin, or FMT are also options.
David Johnson said that these recommendations favoring fidaxomicin are "surprising," and that lower costs of vancomycin outweigh the benefit of fidaxomicin, given more-or-less comparable data on cure rates.
In contrast, the ACG guidelines recommend that an initial recurrence be treated with a tapering dose of vancomycin, and call for FMT for patients who are eligible and who experience a second or more C difficile recurrences after a round of pulsed vancomycin.
IDSA/SHEA guidelines author Johnson said that FMT carries its own special set of issues. "If you don't have a donor program set up, you have to rely on a stool bank," noting that one widely used stool bank "basically had to stop making the product because of the coronavirus." Costs for FMT products have doubled in recent years, and because US Food and Drug Administration (FDA) approval of the therapy is lacking, insurance does not cover it, he added.
David Johnson also said that he is not "terribly happy" about the ACG recommendation for vancomycin prophylaxis. "It may help, but it also can have off-target effects against colonic bacterial flora," he says, "so we would not agree with that recommendation."
The IDSA/SHEA authors also conditionally recommend bezlotoxumab, on very low certainty of evidence, as a cotherapy with standard-of-care antibiotics for recurrence prevention in patients with an episode in the last 6 months, particularly for patients at high recurrence risk "where logistics is not an issue." The FDA has warned that this monoclonal antibody should be used with great care in patients with congestive heart failure and only when benefits outweigh risks.
The ACG guidelines conditionally recommend considering bezlotoxumab to prevent recurrence in patients with specific risk factors, including age over 65 years and severe presentation. The IDSA/SHEA guidelines expand this population to anyone with a recurrence within 6 months, Fischer pointed out.
The antibody treatment "does offer another 10% absolute reduction in recurrent C. diff disease," said IDSA/SHEA author Johnson, which is a "helpful option and primarily for people who have had recurrent C. diff already." In general, he said, for both drugs, "access is still something we have to work with."
In a Medscape commentary on the ACG guidelines, David Johnson wrote that there is good evidence that bezlotoxumab prevents relapse, especially in patients with specific risk factors. The hitch is the $4500 price tag for a 1000-mg vial, with a recommended dose of 10 mg/kg.
IDSA/SHEA author Johnson agreed that the costs of the fidaxomicin and bezlotoxumab are important considerations. In addition, he said, there are logistical issues with using the antibody because most hospitals don't offer infusions, which pushes patients to infusion centers.
Regardless, he added, "we're happy that we have new options."
Fischer, Stuart Johnson, and David Johnson report no relevant financial relationships.
For more news, follow Medscape on Facebook, Twitter, Instagram, YouTube, and LinkedIn.
Medscape Medical News © 2021

Cite this: Clostridioides difficile: 2 Sets of Guidelines Disagree - Medscape - Jul 07, 2021.