A review of human and animal epidemiological studies found that long-term stress and genetic factors may act through the hypothalamic-pituitary-adrenal (HPA) axis a pathway in the brain that mediates stress responses to contribute to the development of Alzheimer's disease. The researchers also proposed a mechanism to account for how genetic factors may affect HPA axis reactivity and lead to inflammation, which is a core component of neurodegeneration.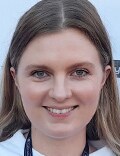 "Chronic stress can impact the way immune cells in the brain function and increase inflammation. Genetic variants within that stress response can further affect the function of immune cells," lead author Ayeisha Milligan Armstrong, a PhD candidate at Curtin Health Innovation Research Institute in Perth, Australia, said in an interview.
The findings were published online June 22 in Biological Reviews).
Research has found that long-term stress during early and mid-life is increasingly associated with cognitive decline and neurodegeneration. There is already evidence to suggest that chronic stress is a risk factor for the "sporadic" or late-onset subtype of Alzheimer's disease.
A Cascade of Events
Stress activates the HPA, which in turn regulates bodily levels of cortisol, a glucocorticoid stress hormone. Increased levels of cortisol are frequently observed in patients with Alzheimer's disease and "make a major contribution to the disease process," the authors wrote. For example, the hippocampus – a part of the brain involved in processing and forming memories – has numerous glucocorticoid receptors and is "therefore particularly sensitive to the effects of glucocorticoids." However, the molecular mechanisms involved remain poorly understood.
"There is an intimate interplay between exposure to chronic stress and pathways influencing the body's reaction to such stress," senior author David Groth, PhD, said in a statement. Groth is an associate professor at Curtin University in Perth, Australia.
There is variation between individuals with regard to how sensitive they are to stress and glucocorticoid responses. Environmental factors such as stress are thought to be at least partly responsible, as are genetic factors such as genetic polymorphisms and epigenetics. "Genetic variations within these pathways can influence the way the brain's immune system behaves, leading to a dysfunctional response. In the brain, this leads to a chronic disruption of normal brain processes, increasing the risk of subsequent neurodegeneration and ultimately dementia," Groth said.
The researchers suggested that these variations may prime the immune cells of the brain, the microglia, to cause inflammation in the brain. Normally, microglia are involved in monitoring the brain tissue for and responding to damage and infections to keep the brain healthy. However, in an inflammatory state, the microglia instead contribute to a "more neurotoxic environment through the production of proinflammatory cytokines, altered synaptic pruning, and the reduced production of protective neurotrophic factors," the authors wrote. Microglia may also promote the accumulation of amyloid beta and tau protein, which damage the brain tissue and can cause neurodegeneration. There are different groups of microglia in the brain, each of which may respond differently to genetic and environmental stressors.
"Genome-wide association studies have found that of the genes identified as being associated with Alzheimer's disease, 60.5% are expressed in microglia," the authors noted.
To connect the roles of chronic stress and brain inflammation in Alzheimer's disease, the researchers proposed a "two-hit" hypothesis: Early or mid-life exposure to stress primes the microglia to enter an inflammatory state in response to a secondary stimulus later in life.
Pay Attention to Stress
For clinicians, this paper highlights the importance of managing stress in patients and their families.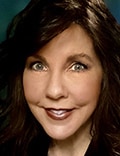 "Clinicians need to be attuned to the effects of stress on patients and their caregivers, and how that [stress] can affect their morbidity and mortality," Cynthia Munro, PhD, associate professor of psychiatry and behavioral sciences at Johns Hopkins University, Baltimore, said in an interview. She added that attention must be paid to modifiable risk factors such as poor sleep and diet.
Although managing stress is important, that doesn't mean that everyone who's experienced chronic stress will develop Alzheimer's disease. "Chronic stress can alter the HPA axis but it doesn't necessarily do so in everyone. A cascade of events needs to occur," said Munro. "People should always try to reduce the effects of stress to the extent that they can. Stress can lead to a whole host of negative health outcomes, not just Alzheimer's disease."
Next Steps
Moving forward, the researchers plan to further investigate the molecular mechanisms responsible for the role of stress in Alzheimer's disease and how genetic variants affect neurodegeneration, Armstrong said. Ultimately, understanding how stress and genetics contribute to Alzheimer's disease may lead to the identification of possible therapeutic targets.
Armstrong and Munro declared no relevant financial relationships. The study was independently funded.
This article originally appeared on MDedge.com , part of the Medscape Professional Network.
Medscape Medical News © 2021 WebMD, LLC

Cite this: Chronic Stress, Genetics May Raise Alzheimer's Risk - Medscape - Jul 07, 2021.