Hospitals or corporate entities now employ nearly 7 in 10 of the nation's doctors, according to a recent survey conducted by healthcare consulting firm Avalere for the Physicians Advocacy Institute (PAI).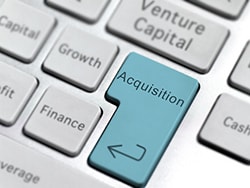 Between January 1, 2019, and January 1, 2021, 48,000 physicians chose employment with hospitals and health systems or corporate entities. The survey defines corporate entities as health insurers and private equity firms. Hospitals and corporate entities acquired 20,900 physician practices during the 2 years studied; the result is a 25% increase in corporation-owned practices.
From 2019 to 2021, the percentage of physicians employed by hospitals or corporate entities grew 12%. In total, 69% of US physicians are employed by hospitals or corporate entities. Of these physicians, 18,600 joined hospitals or health networks, and 29,800 began work at corporate entities during the 2 years studied. Since the start of the pandemic, 11,300 physicians landed employment with corporate entities, and 11,400 physicians secured employment with hospitals or health networks.
On a regional level, more than 23% of physicians in Southern states work for corporations; 77% of physicians in Midwestern states work for hospitals or corporate entities, but this trend was sustained across the country.
PAI is a nonprofit advocacy organization that supports physician practices through advocacy, research, and educational tools for physicians.
Independent Physician Practices Hit Hard by the Pandemic
Many physicians who left behind their independent practices did so during one of the most challenging times in their professional lives, according to recent data.
Ninety-seven percent of the 724 medical practices surveyed in early April 2020 by the Medical Group Management Association reported that the pandemic had a negative financial impact on their practice. At that time, practices were reporting a 55% decrease in revenue and a 60% decrease in patient volume dating back to the start of the pandemic.
The nonprofit Physicians Foundation's survey of 3513 physicians in July 2020 found that 8% closed their practices because of COVID-19. In addition, 43% reduced staff at their practices, and 72% witnessed a reduction in income. Fifty-five percent of physicians reported income losses of 26% or more.
Those who struggled during the global pandemic did have avenues of assistance. The US Department of Health and Human Services provided $46.02 million to more than 320,000 healthcare professionals as part of the CARES Act. Practices and physicians also applied for loans through the Paycheck Protection Program, which was administered by the US Small Business Administration. Through that program, more than $800 billion was distributed to businesses across the country.
Acceleration of a Long-Standing Trend
The departure of physicians from independent practice was particularly active after the arrival of COVID-19, when many practices underwent financial strain. But Joseph Restuccia, PhD, a professor of operations and technology management at Boston University's Questrom School of Business, dates the start of this trend to at least 2010.
"Before the pandemic, there was increased pressure on productivity and seeing more patients in a short period of time," he says. "Doctors didn't have enough time to talk to patients and review their records. And there was the increased need to document [care] to be reimbursed, either for yourself as a doctor or for the practice or for the hospital."
According to the Medscape Physician Compensation Report 2021, physicians spent 15.6 hours each week on administrative tasks outside of patient care. Furthermore, doctors reported working 50 hours per week both prior to and during the pandemic.
The need to embrace telehealth during the pandemic took many independent physicians off guard, adds Restuccia. "Many were forced into it...and they weren't prepared."
Louis Levitt, MD, orthopedic surgeon and vice president for the Centers for Advanced Orthopaedics, in Bethesda, Maryland, says there are many reasons physicians leave independent practice. One is that small physician practices have "no bargaining power with insurance companies…. There's no way to do collective bargaining," he says.
The Centers for Advanced Orthopaedics, founded in 2013, has 160 physicians who provide care at 60 locations in Maryland, Washington, DC, and Virginia. It's one the largest independent groups of orthopedic surgeons in the United States.
Pros and Cons With Employed Physicians
One of the advantages for employed physicians is access to financial capital, with which they can invest in technology such as telehealth that will help their practices, says Restuccia. Hospitals and health systems, in particular, are better equipped to provide team-based care and support staff so that the physician doesn't have to be available around the clock, he adds.
One of the disadvantages of hospitals and corporations buying practices is market concentration, which typically increases healthcare costs, says Restuccia. He notes that physicians will also be under greater pressure to see more patients and will have to adhere to more restrictive rules by their employers.
"When [a physician] is practicing on their own, they have much more discretion about how much time they spend with a patient. They can forgo some of their income...to provide the patient the best care," says Restuccia.
One advantage for hospitals and corporate entities with these moves is the ability to direct employed physicians to use their ancillary services at inpatient or ambulatory facilities, he adds.
In addition, patients will likely lose out, explains Restuccia. "Venture capital firms are looking to make money for investors. That means the doctor's agency on behalf of their patient is drastically reduced because [they] have a harder time being the patient's advocate."
The PAI survey was conducted from January 1, 2019, to January 1, 2021, and included 9 months of the COVID-19 pandemic. Avalere used the IQVIA OneKey database, which includes physician and practice location information regarding hospital and health system ownership.
Aine Cryts is a veteran health IT and healthcare writer based in Boston.
For more news, follow Medscape on Facebook, Twitter, Instagram, and YouTube.
Medscape Medical News © 2021

Send news tips to news@medscape.net.
Cite this: Nearly 70% of Physicians Working for Hospitals or Corporate Entities, New Survey Reveals - Medscape - Jul 01, 2021.