Baricitinib, at a dose of 2 mg a day, demonstrated efficacy in adults with moderate to severe atopic dermatitis up to 52 weeks, integrated data from two trials demonstrated.
"With long-term therapy, the baricitinib 2 mg response remains stable or slightly improved, compared with week 16 for skin inflammation, itch, sleep, and quality of life," presenting study author Eric L. Simpson, MD, said during the Revolutionizing Atopic Dermatitis symposium.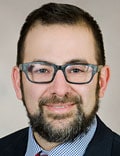 Baricitinib is an oral selective Janus kinase 1/JAK2 inhibitor being developed for the treatment of moderate to severe AD in adults who are candidates for systemic therapy. The drug is already approved for AD in Europe at the 2-mg and 4-mg doses. A 16-week placebo-controlled study conducted in North America known as BREEZE-AD5 found that 2 mg of baricitinib improved disease in adults with moderate to severe AD.
For the current analysis, Simpson, professor of dermatology at Oregon Health and Science University, Portland, and colleagues integrated data from BREEZE-AD5 and BREEZE-AD6, an ongoing, open-label study of BREEZE-AD5, to evaluate the long-term efficacy and safety of baricitinib 2 mg in patients with moderate to severe AD.
At week 16, patients from BREEZE-AD5 who were on baricitinib 2 mg could either continue the trial out to week 52, or they could transition to BREEZE-AD6 if they were nonresponders. The use of low-potency corticosteroids was permitted after week 16 in BREEZE-AD5 and throughout BREEZE-AD6.
Endpoints of interest at week 52 in both trials were the proportions of patients with 75% or greater improvement from baseline in the Eczema and Severity Index (EASI75), a Validated Investigator Global Assessment for Atopic Dermatitis (vIGA-AD) score of 0 or 1, a Dermatology Life Quality Index (DLQI) score of 5 or less, as well as mean SCORing AD (SCORAD) visual analog scales of itch and sleeplessness scores, and the mean percent change from baseline in EASI score.
Simpson presented data on 146 patients from both trials who were randomized to baricitinib 2 mg. Their mean age was 40 years, 53% were female, 58% were White, 21% were Black, 15% were Asian, and the remainder were from other backgrounds. Their mean duration of AD was 16 years and their average EASI score was 26.6. At weeks 16, 32, and 52, the proportion of patients who achieved an EASI75 response was 40%, 51%, and 49%, respectively, while the mean percent change from baseline in EASI score was –50%, –59%, and –57%.
At weeks 16, 32, and 52, the vIGA-AD responses of 0 or 1 were observed in 27%, 38%, and 31% of patients. The mean SCORAD pruritus score improved from 7.7 at baseline to 4.8 at week 16 and was maintained at weeks 32 (3.8) and 52 (4.3). The mean SCORAD sleeplessness score also improved from 6.5 at baseline to 3.9 at week 16 and remained stable through weeks 32 (3.4) and 52 (3.7).
Finally, among 129 patients who had a baseline DLQI of greater than 5, 39% had DLQI scores of 5 or lower at week 16, compared with 49% at week 32 and 45% at week 52, indicating a small or no effect of AD on quality of life.
The study was sponsored by Eli Lilly, which is developing baricitinib. Simpson disclosed that he is a consultant to and/or an investigator for several pharmaceutical companies, including Eli Lilly.
This article originally appeared on MDedge.com, part of the Medscape Professional Network.
Medscape Medical News © 2021 WebMD, LLC

Cite this: Baricitinib Found Effective for Moderate to Severe AD Out to 52 Weeks - Medscape - Jun 29, 2021.