For racial or ethnic minority youth with type 1 diabetes, participating in an interventional program improves access to care, new research shows.
Youth categorized as Black, Indigenous, and other people of color (BIPOC) had significantly improved outpatient attendance during and after participating in Novel Interventions in Children's Healthcare (NICH), a systems intervention for children with chronic health conditions and their families.
By comparison, no improvements in care access were observed among BIPOC children who were not able to access the program because of insurance or other reasons, David V. Wagner, PhD, Associate Professor and NICH research director at Oregon Health & Science University, Portland, reported at the annual scientific sessions of the American Diabetes Association.
The findings demonstrate a need for intensive, home-based services that aim to correct health inequities, said Wagner, who presented the findings along with Winniebhelle Cadiz, a scholar in the BUILD EXITO undergraduate research training program at Portland (Ore.) State University.
The NICH program hinges on trained interventionists who visit families at home, attend clinic visits, and work with schools and other contacts to help solve problems that keep children from following medical instructions, according to a program description.
"Families report having somebody by their side to help them navigate the system, address the transportation difficulties experienced, and help them and build that relationship with their health care provider seems to be hugely influential in terms of helping them navigate and access care," Wagner said in a presentation of the study.
A NICH for Youth With Chronic Health Conditions
The NICH program differs from some other programs that have been developed in an attempt to improve health outcomes among youths in the community, according to Wagner.
"Many of the programs that exist out there are often piloted on, and seemingly built for, those who have more resources," he said in his presentation. "Those who are in greatest need often have difficulty accessing and responding to the services."
NICH doesn't take the place of existing services, but is "an addition to the continuum of care" for youths and families who are struggling because of lack of resources or marginalization in the health care system, Wagner said.
While NICH is not specific to any one chronic health condition, several previous investigations have specifically looked at the impact of the NICH program on access to care in youths with type 1 diabetes.
Youths participating in the program for a year had fewer ED visits, including fewer visits with diabetic ketoacidosis (DKA), as well as fewer and shorter admissions as compared with the year prior to participating in the program, Wagner said.
In another study, youths had fewer admissions for diabetes or DKA and less frequent pediatric ICU contact during the NICH program, as compared with before the program.
Another study showed that, while NICH had no impact overall on access to care among youths with type 1 diabetes, BIPOC youths had an improvement in the mean number of outpatient visits as compared with preprogram levels. However, because none of those studies included a control group, Wagner said, it remained unclear whether this systems intervention might improve outpatient access among youths with type 1 diabetes as compared with those who did not participate.
Intervention Linked to Increased BIPOC Care Access
The latest study includes 144 youths with type 1 diabetes referred for the program. The mean age was 13.7 years, 58% were female, and 81% were non-Hispanic White. While 51 youths were able to participate in NICH, the remaining 93 were not served by the program because of insurance denial or nonresponse, according to investigators.
While participation in the program made no difference in access to care overall, results of this study suggest NICH reduced access disparities among BIPOC youths, the investigators said.
Those BIPOC youth, 28 in total, had significantly worse access to care prior to referral. However, BIPOC youth participation in NICH was associated with improved attendance at endocrinology appointments and outpatient attendance overall.
A mean change of 1.9 more appointments per year was seen among BIPOC youth who participated in NICH, compared with a mean decrease of 0.5 appointments per year among BIPOC youth not served by the program (P = .03), according to the study abstract.
Prior to NICH participation, outpatient attendance among BIPOC youths was about 2.5 visits per year, data presented by the investigators show.
Systemic Changes Needed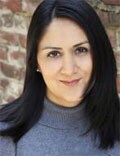 This study is representative of systemic changes that are needed to improve access to quality care for BIPOC youth, according Cynthia E. Muñoz, PhD, MPH, ADA's president of health care and education.
"We know that there are increased risks for poor health outcomes for these children and youths, and we know that there is a risk for mental health and psychosocial challenges for youth from these communities," said Muñoz, a bilingual licensed psychologist and assistant professor of clinical pediatrics at the University of Southern California, Los Angeles.
In his presentation, Wagner said lumping racial and ethnic minority participants under a single BIPOC header probably wasn't ideal because of the diversity and differences among racial and ethnic minorities. However, it was necessary in this particular study because of limited sample size.
Wagner and coauthors disclosed no conflicts of interest related to the research, which was supported by the Leona M. and Harry B. Helmsley Charitable Trust.
This article originally appeared on MDedge.com, part of the Medscape Professional Network.
Medscape Medical News © 2021 WebMD, LLC

Send comments and news tips to news@medscape.net.
Cite this: Improving Access to Care for Minority Youth With Type 1 Diabetes - Medscape - Jun 28, 2021.