When Los Angeles resident Wendy Knecht discovered she had the breast cancer-causing BRCA2 gene mutation — the same one that took her mother's life — she opted to get a mastectomy to reduce her chances of meeting the same fate.
"There's so much in life you can't control," said Knecht, a 65-year-old health advocate. "I thought, 'This is something you can control.' "
She could not have predicted that her breast reconstruction surgery, performed by a highly respected surgeon at Huntington Hospital in Pasadena, would lead to a legal battle and years of physical and emotional pain.
Knecht said in her 2016 lawsuit against Max Lehfeldt, MD, that she was left disfigured by the device he used (called a SERI Surgical Scaffold, a bioengineered silk netting used for tissue regrowth) and underwent three additional surgeries. The case was settled for $1 million.
The year of her surgery, the FDA stated that the SERI Surgical Scaffold had not been approved for use in breast reconstruction using a tissue expander or implant.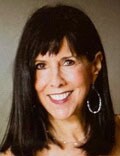 It wasn't until after her surgery, Knecht said, that she learned through the Open Payments database that Lehfeldt had received more than $460,000 from the device's manufacturer, Allergan, and that he had used the product as part of a clinical trial. Knecht said this happened without her knowledge or consent.
Now, Knecht is working to ensure other patients do not endure this type of deception. Her story inspired California State Assembly member Adrin Nazarian (D-Sherman Oaks) to propose a bill requiring doctors in California disclose to patients any money or gifts they receive from drug and medical device companies.
The legislation, Assembly Bill 1278, was stalled during the height of the pandemic but has now been approved by the assembly. It is expected to move to the state Senate in the coming weeks.
There is already a federal law in place called the Physician Self-Referral Law (commonly called the "Stark Law"), which mandates that doctors give written notice if they send a patient to a facility in which they have financial interest. This California bill, sponsored by the University of San Diego School of Law's Center for Public Interest Law, is a logical next step, Knecht said.
Knecht, whose husband is a gastroenterologist, stressed that this is not an attack on the medical community.
"It's not about shaming doctors, and it's not about saying they can't participate in innovation. It's just about disclosing it. Good doctors are already doing this," Knecht said. "The bill is about protecting patients. You can't have fully informed consent from patients unless they know all the facts."
Lindsay Kalter is a health freelance journalist who has held positions with Politico, the Boston Herald, and the American Heart Association. Aside from WebMD and Medscape, her work has appeared in publications including The Washington Post, Boston Globe Magazine and Business Insider.
For more news, follow Medscape on Facebook, Twitter, Instagram, YouTube, and LinkedIn
Medscape Medical News © 2021

Send news tips to news@medscape.net.
Cite this: California Bill Would Require Docs to Disclose Payments From Drug, Device Companies - Medscape - Jun 24, 2021.