Sleep disorders among patients with traumatic brain injury (TBI) are independently associated with an increased risk for dementia, new research suggests.
Results of a large observational study show that adults with TBI who had been diagnosed with a sleep disorder were 25% more likely to develop dementia over a median follow-up period of more than 4 years.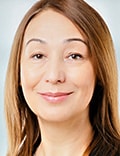 "Sleep disorders may pose a risk for incident dementia, thus warranting preventive action in the TBI population, including screening for sleep disorders in the early stages post injury," lead researcher Tatyana Mollayeva, MD, PhD, told Medscape Medical News.
"The prospect of addressing sleep disorders as a means to enhance recovery processes and prevent adverse cognitive outcomes should not be ignored," said Mollayeva, associate director, Acquired Brain Injury Lab, University of Toronto, Toronto, Canada.
The study was presented at SLEEP 2021: 35th Annual Meeting of the Associated Professional Sleep Societies.
The Vulnerable Brain
The researchers analyzed data on 712,708 patients with TBI of all severities. The median age of the patients was 44 years, and 59% were men. All were cognitively normal when admitted to the emergency department or acute care hospital with TBI between May 2003 and April 2013.
Over a median follow-up period of 52 months, 32,834 patients (4.6%) developed dementia.
After controlling for age, sex, income level, injury severity, and known comorbidity risks, having been diagnosed with a sleep disorder was significantly predictive of incident dementia (hazard ratio [HR], 1.25; 95% CI, 1.15 – 1.36).
The results were similar among men (HR, 1.26; 95% CI, 1.11 – 1.42) and women (HR, 1.23; 95% CI, 1.09 – 1.40).
Mollayeva said the mechanism behind this relationship is likely multifactorial.
"In sleep disorders in general, sleep is usually more fragmented, and sleep architecture is often impacted. This may contribute additional burden to already compromised brain function due to brain injury," she told Medscape Medical News.
"The most prevalent sleep disorders we observed were insomnia disorder and sleep-related breathing disorders, which have different pathophysiology and may thus be involved in occurrence of different types of dementia. This unfortunately was not possible for us to study, as most cases of dementia were not categorized by type. These are all hypotheses that we hope to explore in future work," Mollayeva said.
"For healthcare providers, early inquiry about sleep function in persons with TBI they encounter and disentangling the potential etiology of sleep pathology for targeted care is key, as sleep pathology in persons with TBI is a complex entity, requiring targeted diagnostic investigation and intervention," Mollayeva added.
Reached for comment, Shaheen E. Lakhan, MD, PhD, neurologist in Newton, Massachusetts, noted that the brain is "particularly vulnerable after TBI. When deprived of quality sleep as in insomnia, the development of cognitive impairment, including dementia, only accelerates. These findings underscore the importance of early recognition of sleep disturbances in patients with TBI."
The study had no specific funding. Mollayeva and Lakhan have disclosed no relevant financial relationships.
SLEEP 2021: 35th Annual Meeting of the Associated Professional Sleep Societies: Abstract 794. Presented June 13, 2021.
For more Medscape Neurology news, join us on Facebook and Twitter.
Medscape Medical News © 2021

Send news tips to news@medscape.net.
Cite this: Sleep Disorders in Traumatic Brain Injury Tied to Increased Dementia Risk - Medscape - Jun 18, 2021.