Blood lipid control in patients with peripheral arterial disease (PAD) continues to be "suboptimal," researchers on a new study conclude.
The observational analysis showed that despite their increased risk for cardiovascular and limb events, lipid-lowering therapy (LLT) was generally underused in patients with PAD, and many who were treated still had elevated low-density-lipoprotein cholesterol (LDL-C) levels. Further, therapy was often only intensified after cardiac or cerebrovascular events, but not limb events, underlining that PAD is not treated as aggressively as other cardiovascular disease, the authors say.
"Taken together, these findings highlight the need for change in the current approach to lipid management in PAD to not only focus on improving use of LLT and achieving LDL-C <70 mg/dL, especially after limb and cardiovascular ischemic events, but also to develop programs to ensure meaningful titration of LLT and achievement of LDL-C <70 mg/dL," the researchers, with lead author Connie N. Hess, MD, University of Colorado School of Medicine, Aurora, conclude.
The results were published online June 14 in the Journal of the American College of Cardiology.
For this report, the researchers examined data on 250,103 patients with PAD identified using the MarketScan insurance claims database from 2014 to 2018.
In their analysis, patients were divided into three treatment groups: high-intensity (HI) LLT with an HI statin, a statin with ezetimibe, or a PCSK9 inhibitor; low-intensity (LI) LLT, which encompassed any other lipid-lowering regimen; or no therapy at all.
LDL-C levels were available in 18,747 of these patients. At baseline, 25.1% of this group were on HI LLT, the median LDL-C was 91 mg/dL, and only 24.5% had an LDL-C less than 70 mg/dL.
Guidelines from the American College of Cardiology/American Heart Association and the European Society of Cardiology/European Atherosclerosis Society recommend that patients with PAD receive LLT, with an LDL-C threshold for initiation or intensification of treatment of >70 mg/dL in the United States and an LDL-C goal of <55 mg/dL with a >50% reduction from baseline in Europe, the authors note.
Despite this, the researchers in this study found that only 20.5% of PAD patients were on HI LLT, 39.5% on LI LLT, and 40% were not on any form of LLT.
Over a median 15-month follow-up, HI LLT use increased in the overall group by 1.5% to 22.0%, use of LI LLT decreased by 2.9% to 36.6%, but an additional 1.5% were not on any lipid-lowering therapy at 41.5%.
In the patient subset with LDL-C data, median LDL-C in the HI LLT group was 81 mg/dL at baseline. Moreover, 64% of patients in this group had a LDL-C of 70 mg/dL or higher, which is an "important treatment threshold for patients at high atherosclerotic risk," write Eric A. Secemsky, MD, an interventional cardiologist at Beth Israel Deaconess Medical Center in Boston, Massachusetts, and colleagues in an accompanying editorial.
The proportion of these patients with baseline and follow-up LDL-C levels on the HI LLT strategy after 15 months increased by 3.7% and the median follow-up LDL-C among HI LLT patients decreased to 76 mg/dL. Still, only 29% of the group had an LDL-C below 70 mg/dL.
Treatment intensification was rare, they found. During follow-up, only 11.9% of patients had an intensification of LLT medications, defined as "dose escalation of an existing medication, change to a more potent medication, or addition of a different class of LLT."
Intensification of LLT strategy, defined as a "shift from the no treatment to LI or HI strategies or from LI to HI strategy," occurred in 9.7% of patients.
Prior research has shown patients with PAD tend to receive less aggressive treatment than patients with coronary artery disease. The editorialists noted that this may reflect "a persistent knowledge deficit among physicians regarding the high morbidity and mortality associated with PAD."
At a median follow-up of 18 months, HI LLT was used more often following a major adverse cardiac or cerebrovascular event (55%) such as a myocardial infarction compared to a major adverse limb event (41%).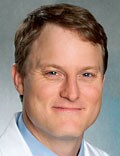 "Treatment changes tend to happen after things happen to patients but the rates are still extremely low," said Marc Bonaca, MD, MPH, senior author of the study and a cardiologist at the University of Colorado, in an interview with Medscape Medical News.
To address this treatment gap in PAD, an important next step is to carry out clinical trials that focus on health outcomes specifically in patients with PAD, Bonaca said.
"There's no dedicated trial of lipid lowering in PAD showing the benefit for limb outcomes. There's no agent that has a label for reducing limb outcomes," Bonaca explained. "We shouldn't be surprised that practitioners treating patients aren't using these drugs."
The editorialists called for "novel strategies and additional resources for expanding PAD care are desperately needed to effectively treat these patients," to improve health outcomes in PAD patients, who are at an increased risk of atherothrombotic events.
The need is especially urgent in patients "from regions with lower socioeconomic status and those who belong to minority groups," as they are disproportionately more likely to suffer PAD-related outcomes like limb amputation, they write.
The study was funded through a research grant from AmGen to CPC Clinical Research. Hess reported research funding to CPC Clinical Research from Merck, Bayer, Janssen, and Amgen. Bonaca is the executive director of CPC Clinical Research. Secemsky reported consulting for or serving on the scientific advisory board for Abbott, Bayer, BD, Boston Scientific, Cook, CSI, Inari, Janssen, Medtronic, Philips, and VentureMed; and receiving research grants from AstraZeneca, BD, Boston Scientific, Cook, CSI, Laminate Medical, Medtronic, and Philips. Disclosures for the other authors are listed in the study.
J Am Coll Cardiol. 2021;77:3016-27, 3028-30. Published online June 14, 2021. Article, Editorial
Anna Goshua is a reporting intern with Medscape. She is a dual medical and journalism student who has previously written for STAT, Scientific American, Slate, and other outlets. She can be reached at agoshua@webmd.net or @AnnaGoshua.
For more news, follow Medscape on Facebook, Twitter, Instagram, and YouTube.
Medscape Medical News © 2021

Cite this: Anna Goshua. Blood Lipid Control Inadequate in PAD Patients - Medscape - Jun 17, 2021.