Find the latest COVID-19 news and guidance in Medscape's Coronavirus Resource Center.
Giving a COVID-19 vaccine at the same time as a seasonal flu vaccine appears safe and effective in the first study to test how people react to getting both shots at the same time.
Overall, the NVX-CoV2373 vaccine (Novavax) is showing 89.8% efficacy in an ongoing, placebo-controlled phase 3 study. When the researchers gave a smaller group of 431 volunteers from the same study an influenza shot at the same time, efficacy dropped slightly to 87.5%.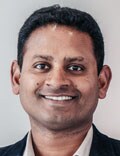 "These results demonstrate the promising opportunity for concomitant vaccination, which may lead to higher vaccination rates and further protection against both viruses," said study co-author Raja Rajaram, MD, medical affairs lead, Europe, Middle East, and Africa at Seqirus, the company that supplied the influenza vaccines for the research.
The research was published online June 13 as a medRxiv preprint.
"With these COVID-19 vaccines, there are essentially no concurrent use studies," Paul A. Offit, MD, told Medscape Medical News when asked to comment.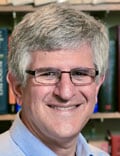 Traditionally, how a new vaccine might interact with existing vaccines is studied before the product is cleared for use. That was not the case, however, with the COVID-19 vaccines made available through expedited emergency use authorization.
The researchers found no major safety concerns associated with concomitant vaccination, Rajaram said. In addition to safety, the current study aimed to see if either vaccine changes the immunogenicity or effectiveness of the other.
"It's a small study, but it's certainly encouraging to know that there didn't seem to be a big decrease in immunogenicity either way and the safety profile was similar. Not identical, but similar," added Offit, director of the Vaccine Education Center at Children's Hospital of Philadelphia, Pennsylvania.
Some adverse events were more common in the co-administration group. For example, injection-site tenderness was reported by 70% vs 58% for those who got the COVID-19 shot alone. The same was true for pain at the injection site, 40% vs 29%; fatigue, 28% vs 19%; and muscle pain, 28% vs 21%.
Rates of unsolicited adverse events, adverse events that required medical attention, and serious adverse events were low and well balanced between groups.
Fewer Antibodies Important?
Interestingly, although co-administering the two vaccines did not change the immune response for the influenza vaccine, the spike protein antibody response to the COVID-19 vaccine was less robust.
Antibody titer levels at day 35 were 46,678 among people in the Novavax vaccine alone group, compared with 31,236 titers in the participants who received both vaccines.
"This impact did not seem to be clinically meaningful as vaccine efficacy appeared to be preserved," the researchers note.
Gregory A. Poland, MD, an internist and part of the Vaccine Research Group at Mayo Clinic in Rochester, Minnesota, agreed. "I highly doubt that is significant," he told Medscape Medical News.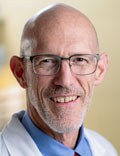 Rajaram said the antibody findings are "slightly surprising but not completely unexpected" because the same observation has been made in other combination vaccine studies. He added that the antibody levels "remain very high, although we do not yet know what antibody levels are required to achieve protection against COVID-19."
The decrease could become more concerning if people start with fewer antibodies and they drop over time with normal waning of protection, Poland said. This group could include people over age 65 or people who are immunocompromised. More data would be needed to confirm this, he added.
A Boost for Booster Vaccines?
The research could carry implications for future COVID-19 booster shots, Poland said.
"Overall, the study results are reassuring and of potential practical importance if we have to give booster doses. It will make it easier to give them both in one visit," said Poland, who was not affiliated with the research.
Although Novavax could be positioning itself as a logical choice for a COVID-19 booster based on the findings, Offit believes it is more important to focus on having more COVID-19 vaccine options available.
"There may be, as we say at the track, 'courses for horses,'" he said, meaning that different vaccines may be better suited for different situations.
"It's likely we're going to find these vaccines have different safety profiles, they may have different populations for whom they work best, and they may have differences in terms of their long-term durability," he added. Also, some may prove more effective against certain variants of concern.
The Novavax vaccine would add a new class of COVID-19 vaccine to the mRNA and adenovirus vaccines. NVX-CoV2373 is a recombinant spike protein vaccine.
"I think the more vaccines that are available here, the better," Offit said.
Study Limitations
Poland shared some caveats. The study was primarily conducted in adults 18 to 64 years old, so there is less certainty on what could happen in people over 65. Furthermore, co-administration was evaluated after the first dose of the Novavax vaccine. "The reason I bring that up is most of the COVID-19 vaccine reactogenicity occurs with dose two, not dose one."
"All in all, it's an important first step — but it's only a first step," Poland said. "We need more data, including in elderly people who are primarily at risk for morbidity and mortality from the flu."
He suggested expanding the research to study co-administration of COVID-19 vaccines with different formulations of influenza vaccines.
The study was supported by Novavax. Offit had no relevant financial disclosures. Poland serves as a consultant to all of the COVID-19 vaccine companies.
MedRxiv. Published online June 13, 2021. Full text
Damian McNamara is a staff journalist based in Miami. He covers a wide range of medical specialties, including infectious diseases, gastroenterology, and critical care. Follow Damian on Twitter: @MedReporter.
For more news, follow Medscape on Facebook, Twitter, Instagram, and YouTube.
Medscape Medical News © 2021

Cite this: Damian McNamara. Giving Flu and COVID Shots at Same Time Appears Safe, Effective: Study - Medscape - Jun 16, 2021.