Editor's note: Find the latest COVID-19 news and guidance in Medscape's Coronavirus Resource Center.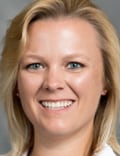 Prophylactic anticoagulation to prevent venous thromboembolism (VTE) was associated with reduced 60-day mortality in patients with COVID-19 who were ill enough to require hospitalization, a new report shows.
In a cohort study of more than 1300 hospitalized patients with COVID-19 infection across 30 hospitals in Michigan, both prophylactic- and therapeutic-dose anticoagulation were associated with reduced in-hospital mortality; however, at 60 days, only prophylactic-dose anticoagulation remained associated with lower mortality.
And adherence was key; nonadherence, or missing 2 days or more of anticoagulation, was linked to more deaths at 60 days.
The findings, which were published online June 11 in JAMA Network Open, is final proof that a prophylactic anticoagulation strategy for the hospitalized COVID population is, indeed, the right one, Valerie M. Vaughn, MD, director of hospital medicine research at the University of Utah, Salt Lake City, told theheart.org | Medscape Cardiology.
"We've probably always known that patients with COVID need prophylaxis for VTE but we found that early on, unfortunately, that wasn't being done," Vaughn said.
"Now, we see that prophylactic rates have increased. We always knew to use anticoagulation prophylactically in patients who were hospitalized with infection because of their risk for VTE, so this study just drives home that proper adherence to an anticoagulation protocol improves mortality," she said.
Vaughn was on the front lines when COVID-19 came to Michigan, where the research was conducted.
"We probably should have been anticoagulating from the get-go, but you have to remember that in the early days of COVID, the hospitals in Michigan were being overwhelmed. They didn't have PPE. They were taking care of patients outside of their typical hospital beds or setting up field hospitals," she said. "It was not quite as bad as New York, but at the University of Michigan, we set up four or five ICUs outside of our normal care."
They also converted the top floor of their pediatric hospital into an ICU to take care of patients with COVID during the first surge, she added. "We didn't know much about this disease, but faced with this influx of patients, many of whom were dying with blood clots, we had to do something."
Some hospitals began prophylactically anticoagulating their patients, but others hesitated before adopting the strategy. "But now we feel confident that prophylactic anticoagulation, done according to the right protocol, with no interruptions in the treatment, is beneficial," Vaughn said.
The best medication choice is enoxaparin (Lovenox), which can be given once a day, as opposed to heparin, which needs to be given via injection three times a day, she said.
"Prophylactic dose anticoagulation is typically given by an injection under the skin, but a lot of times, I've had patients tell me they feel like a human pin cushion and have all these bruises from being stuck with needles every day, which I can totally relate to," she said.
"It is important for us as clinicians to explain that we're having to poke our patients because it is good for them and will help them fight COVID," she added. "Also having the once-a-day option is going to be a lot better for adherence, and adherence to the protocol, not missing any days, is key to the better outcome."
Vaughn and her team reviewed the charts of 1351 patients (48% women, 49% Black, median age 64 [range 52-75]) who were hospitalized throughout Michigan during the first several months of the COVID-19 pandemic, from March to June 2020.
Only 18 patients (1.3%) had a confirmed VTE and 219 patients (16.2%) received treatment-dose anticoagulation.
The researchers noted that use of treatment-dose anticoagulation without imaging ranged from 0% to 29% across hospitals and increased significantly over time.
Of the 1127 patients who received anticoagulation, 392 (34.8%) missed 2 days or more of prophylaxis.
In addition, there were varying rates of missed prophylaxis among the hospitals, from 11% to 61%, but these rates decreased markedly over time.
Missed doses were associated with a higher 60-day mortality (adjusted hazard ratio [aHR], 1.31; 95% CI, 1.03-1.67), but not in-hospital mortality (aHR, 0.97; 95% CI, 0.91-1.03).
Compared with no anticoagulation, receiving any dose of anticoagulation was associated with lower in-hospital mortality.
However, only prophylactic-dose anticoagulation remained associated with lower mortality at 60 days. The adjusted hazard ratio for prophylactic-dose anticoagulation was 0.71 (95% CI, 0.51-0.90), compared with 0.92 (95% CI, 0.63-1.35) for treatment-dose anticoagulation.
Study Boosts Confidence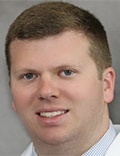 Despite its limitations, the study should make clinicians more confident that the use of prophylactic anticoagulation is warranted for hospitalized patients with COVID-19, write Andrew B. Dicks, MD, and Ido Weinberg, MD, from Massachusetts General Hospital, Boston, in an invited commentary.
"Practically, we still lack the granular data we need to help guide us in patient-by-patient decision-making — such as anticoagulation agent choice, dosage, and duration of therapy — especially as dictated by acuity of patient illness," Dicks and Weinberg note.
"While we still await the data from randomized controlled trials to guide the optimal anticoagulation dose and duration, this study adds significant merit to the previously published recommendations from several different medical organizations regarding the use of prophylactic anticoagulation in hospitalized patients with COVID-19," Dicks told theheart.org | Medscape Cardiology.
The study was supported by Blue Cross and Blue Shield of Michigan and Blue Care Network as part of their Value Partnerships program. Vaughn has reported receiving speaking fees from Thermo Fisher Scientific. Dick and Weinberg have reported no relevant financial relationships.
JAMA Netw Open. Published online June 11, 2021. Full text, Commentary
Follow Medscape on Facebook, Twitter, Instagram, and YouTube.
Medscape Medical News © 2021 WebMD, LLC

Send comments and news tips to news@medscape.net.
Cite this: Prophylactic Anticoagulation Tied to Lower Death Rate in COVID - Medscape - Jun 15, 2021.