Ubrogepant showed effectiveness for acute treatment of migraine when used with an anti–calcitonin gene-related peptide (CGRP) monoclonal antibody (mAb) preventive or with onabotulinumtoxinA (onabotA), or both, according to preliminary findings presented at the American Headache Society's 2021 annual meeting.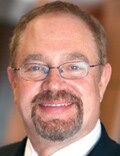 "Because prevention [with mAbs] is rarely 100% effective, virtually everyone on preventive treatment needs to also take acute treatment," presenter Richard B. Lipton, MD, a professor of neurology and director of the Montefiore Headache Center at Albert Einstein College of Medicine, New York, said in an interview after his presentation. He explained that ubrogepant, a small-molecule CGRP receptor blocker, is approved for acute treatment of migraine, while mAbs, which block the CGRP receptor or CGRP itself, are approved for prevention. "Many people predicted that gepants would not work in people on CGRP-targeted mAbs because of overlapping mechanisms."
Lipton himself was not surprised by the findings, however. "For me, the surprise was that ubrogepant worked so well," he said.
Novel Data Collection
Uniquely, his study used an entirely remote design with mobile applications to safely evaluate the drug's real-world effectiveness in the midst of the COVID-19 pandemic. The prospective, observational study used the mobile app Migraine Buddy to collect data and assess outcomes from the use of 50 mg or 100 mg of ubrogepant along with a mAb, onabotA, or both.
In most migraine trials, researchers ask patients to track their symptoms in electronic diaries they learn how to use in the clinic.
"One disadvantage of this approach is that people usually need to carry two devices, the study device and their smartphone," Lipton said in an interview. "In this study, people download an app at home to their smartphone and only need to carry one device. Though remote studies are particularly valuable in the time of pandemic, I believe that apps like Migraine Buddy are and will remain a valuable tool for addressing many research questions."
Jennifer Robblee, MD, MSc, an assistant professor of neurology at Barrow Neurological Institute in Phoenix, viewed the presentation and was also impressed with the novel use of a smartphone app to conduct the study. "I think that was a unique and cool demonstration of what can be done with the apps out there now," Robblee said in an interview. "If you want to have really good tracking and more through tracking, apps like this are fabulous and are very patient forward and patient friendly."
Combination Therapy
The researchers invited 4,541 adults to participate in the study if they had previously reported at least three migraine attacks in the past 30 days and if they had treated at least three prior attacks with ubrogepant. The 483 participants who enrolled after consent and screening included 272 taking ubrogepant with mAb, 132 participants taking ubrogepant with onabotA, and 79 taking ubrogepant with both onabotA and mAb.
For 30 days, participants reported in the app's diary their pain relief and the time elapsed since taking ubrogepant until they returned to normal functioning. Endpoints included meaningful pain relief – defined as "a level of pain relief that is meaningful to you" – and return to normal function at 2 and 4 hours.
During the study, 352 participants reported treating a migraine attack with a single dose of ubrogepant, and 78 participants treated migraine with two doses. The former group included 193 patients in the ubrogepant plus mAb group, 102 patients in the ubrogepant plus onabotA group, and 57 patients in the ubrogepant plus both group. Because of the limited enrollment in the second two arms, the data Lipton presented data only on the ubrogepant with mAb arm.
Most of this group (89.1%) was female, with an average age of 40 years and an average Migraine Disability Assessment score of 72.2. Most of the patients were taking erenumab (44.6%) or galcanezumab (34.2%) with the remaining patients taking fremanezumab (17.6%), eptinezumab (3.1%) or multiple mAbs (0.5%). Most participants (59.6%) were prescribed 100-mg ubrogepant dose while the remaining participants took 50 mg.
The analysis of the ubrogepant plus mAb group revealed that 64.2% of patients reported meaningful pain relief at 2 hours, and 84.5% had meaningful pain relief 4 hours after taking ubrogepant. The odds of achieving meaningful pain relief were statistically significant at both time points and remained significant after adjustment for participants' age, Migraine Disability Assessment score and self-reported prescribed ubrogepant dose (P < .001).
"This study shows that in patients with migraine on CGRP-targeted monoclonal antibodies, ubrogepant is an acute treatment to consider for breakthrough headaches," Lipton said. He added that they have now completed the study with more participants and begun analyzing all three groups.
"Full analyses will include data from multiple attacks, attacks treated with a second dose of ubrogepant, additional daily and 30-day effectiveness measures for use of ubrogepant with onabotA and use of ubrogepant with both onabotA and CGRP mAbs," Lipton said.
While the findings did not surprise Robblee, she was happy to see a study that explicitly testing the combination of these treatments, especially given access challenges. "Right now, because treatments are new, we get a lot of insurance denials," Robblee said in an interview. "It's great to have a study out there that we can turn to and say, 'hey, look, they had all these patients safely using these together.' It's going to help us improve access for patients."
Though Robblee typically uses old-school pen-and-calendar diaries with her patients, she also sees potential for the use of apps going forward, just as she sees for virtual health care.
"I've found telemedicine in general to be a really great addition to the migraine world, and this plays into our ability to use telemedicine paired with tracking," Robblee said. "In so many studies, we're doing a diary anyway, so if there are standard diaries and programs we're all using, that would be a nice way to do these."
She notes that most symptom tracking for pain is subjective already, and these apps often include the options to print out the data or to export or transfer it electronically to physicians. "It's giving us meaningful data," she said.
The research was funded by AbbVie. Lipton has received honoraria or research support from AbbVie, Amgen, Biohaven, Reddy's Laboratories, electroCore, Eli Lilly, eNeura Therapeutics, GlaxoSmithKline, Merck, Novartis, Teva, Vector and Vedanta Research. He holds stock options in Biohaven and Ctrl M. Robblee is a principal investigator for a study sponsored by Eli Lilly and receives stipends for MedLink Neurology and Neurodiem.
This article originally appeared on MDedge.com, part of the Medscape Professional Network.
Medscape Medical News © 2021 WebMD, LLC

Cite this: Ubrogepant Effective for Acute Migraine - Medscape - Jun 15, 2021.