Surgery precedes biologics but comes after saline irrigations and topical intranasal corticosteroids in a new treatment algorithm for US clinicians treating patients who have chronic rhinosinusitis with nasal polyps (CRSwNP).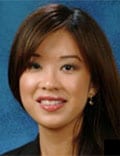 The consensus opinion from a multidisciplinary group of eleven US experts is intended to guide clinicians through treatment decisions in an era of many choices, noted senior author Jivianne T. Lee, MD, from the Department of Otolaryngology, Head and Neck Surgery at the University of California, Los Angeles, and colleagues.
"Given the advent of numerous new treatment options for chronic rhinosinusitis with nasal polyposis, the goal was to create a practical, stepwise algorithm which clinicians could easily reference," Lee said in an interview with Medscape Medical News. "What is unique about this algorithm is that it was developed by a panel of multidisciplinary experts in their respective subspecialties, including rhinologists and allergists."
The choice among multiple treatment options for CRSwNP, both medical and surgical, "can cause confusion among providers," Lee and her colleagues note in their article. They write that the treatment algorithm, which is based on evidence and expert opinion, aims to improve quality of care and to reduce "unwanted variation."
The panel of experts included members of a diverse range of national medical societies, including the American Rhinologic Society, the American Academy of Allergy Asthma and Immunology, the American Academy of Otolaryngology and Head and Neck Surgery, the American College of Allergy Asthma and Immunology, and the American Academy of Otolaryngic Allergy.
They reached consensus on a clinical care pathway for CRSwNP after reviewing all US Food and Drug Administration–approved treatment options.
Although in the pictorial algorithm in the article, endoscopic sinus surgery (ESS) precedes treatment with biologics, the experts acknowledge that this is not always a clear-cut decision and can be biased. "Expert opinion is often skewed by the physician's training background with an otolaryngologist expected to recommend surgery earlier and an allergist expected to defer surgery in lieu of medically treating," the consensus panel writes.
Although there might not be too much debate about how to treat patients with mild or severe disease, controversy "most frequently occurs in CRSwNP with 'moderate' severity," they explain. For such patients, factors that might influence the treatment decision include the following:
the level of severity of CRSwNP

the frequency of recurrence of nasal polyps or ESS

the specific endotype for CRSwNP

the degree of completeness of prior ESS

the presence of comorbidities (especially moderate to severe asthma)

patient preferences

the cost/benefit of these interventions

"This is all very standard and straightforward, but what makes it powerful is the fact that it's collaborative," commented Andrew Thamboo, MD, from the Division of Otolaryngology–Head and Neck Surgery, Department of Surgery, the University of British Columbia, Vancouver, Canada. "What's great to see is that the allergists have come on board and agree that someone should get a surgical intervention before a biologic. It's not just coming from the otolaryngologists, it's coming from two groups agreeing that this is how a patient should be treated. That's the beautiful part of this," he told Medscape.
Thamboo was not part of the US expert committee but headed a similar Canadian one, which recently published a consensus statement on biologic therapies for chronic rhinosinusitis. He said he thinks the US algorithm is "fair" and "appropriate." "Obviously I'm biased, so I'm going to promote the surgery, but there's enough objective evidence to show that with surgery followed by medical therapy, the majority of people do well. Biologics are a great option at the right time and right place, but they are expensive, and once you start them, you are going to be on them for the rest of your life."
He said the US consensus avoided the main weakness of the Canadian one. "We came up with guidelines for our Canadian ENT [ear, nose, and throat] colleagues on how to prescribe biologics, but it's a paper that involved just ENT doctors and lost its power and strength in that it wasn't collaborative," he said. "What we need to do next is include our partners 'in crime,' which are allergists and respirologists, and the second version that we're doing is going to involve them."
Panel members' relevant financial relationships are listed in the original article. Thamboo is on the Scientific Advisory Board for Sanofi.
Int Forum Allergy Rhinol. Published online May 31, 2021. Full text
For more news, follow Medscape on Facebook, Twitter, Instagram, and YouTube.
Medscape Medical News © 2021

Send news tips to news@medscape.net.
Cite this: Nasal Polyp Treatment Algorithm: Allergists, Surgeons Agree - Medscape - Jun 14, 2021.