Hundreds of bariatric surgery centers were able to successfully implement the Bariatric Surgery Targeting Opioid Prescribing (BSTOP) protocol and reduce their intraoperative, postoperative, and postdischarge prescriptions of opioids.
This could save lives, and there is still room for improvement, say researchers.
That is, in an interim analysis of data from 310 bariatric centers that took part in the BSTOP quality initiative from the Metabolic and Bariatric Surgery Accreditation and Quality Improvement Program (MBSAQIP), perioperative opioid prescribing decreased for all phases of care.
This is important because an estimated 6% of opioid-naive general surgery patients and 14% of bariatric surgery patients become chronic opioid users after surgery, said lead researcher Anthony T. Petrick, MD.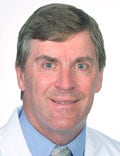 Preliminary results show that use of the BSTOP protocol "is feasible to reduce or eliminate opioid analgesia after bariatric surgery and maintain excellent patient satisfaction," Petrick told Medscape Medical News in an email.
Moreover, "Reducing opioid abuse after bariatric surgery has the potential to save more lives than eliminating the most common postoperative complications," he stressed.
Petrick, who is chief quality officer, Inpatient Services, Geisinger Clinic in Danville, Pennsylvania, presented the findings June 11 in a top papers session at the virtual American Society of Metabolic and Bariatric Surgery (ASMBS) 2021 Annual Meeting.
Tremendous Opportunity for Bariatric Surgeons to Cut Opioid Scripts
The centers that participated in this quality initiative were able to reliably implement nonopioid pain management, and only 3% of patients requested an opioid prescription after discharge.
The research demonstrated that "there is tremendous opportunity for bariatric surgeons to significantly reduce opioid prescribing after bariatric surgery," noted Petrick, who is also cochair of the MBSAQIP Data and Quality Committee.
Even after the protocol was implemented, almost twice as many morphine milligram equivalents (MMEs) were prescribed at discharge compared to MMEs used during the inpatient stay, he noted.
And opioids were prescribed at discharge in 43% of patients who took no opioids as an inpatient.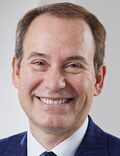 Invited to comment, the assigned discussant, John M. Morton, MD, MPH, told Medscape Medical News in an email that the study showed "large, national, multisite studies can be done during a pandemic."
It also demonstrates that excess discharge opioid use can be lessened by following multimodality pain therapy, said Morton, professor and vice-chair, quality division chief, bariatric and minimally invasive surgery, Yale School of Medicine, New Haven, Connecticut.  
"Patients can and should be instructed to return used opiates," he added. And "use of local blocks and nonopiate analgesia can augment enhanced recovery after surgery (ERAS) pathways."
Moreover, because opiates may cause more nausea, less use should lead to quicker discharge and return to home, he speculated.
Opioid Dependence Twice as Deadly as Surgery Complications
"This initiative is part of a continuing series of national quality improvement projects from MBSAQIP, the largest bariatric accreditation program in the world," Morton explained.
Given the current national epidemic of opioid use, he added, "a clear line can be drawn to decreasing opioid use as a priority."
Petrick noted a prior study reported that complete elimination of blood clots, anastomotic leak, pneumonia, and bleeding complications in bariatric surgery would prevent about 48 deaths annually (Surg Obes Relat Dis. 2018;14:652-657).
On the other hand, "if only 6% of postoperative bariatric patients develop new opioid dependence with a 1.3% mortality," he continued, "then about twice as many (n = 105) patient deaths could be prevented annually with the complete elimination of new opioid dependence."
The researchers invited all accredited MBSAQIP bariatric surgery centers to participate in the BSTOP quality improvement initiative, and 310 centers are actively collecting data.  
Data were collected from a 3-month baseline phase (October 1, 2019 to December 31, 2019), a 3-month pilot (test) phase (January 1, 2020 to March 31, 2020), and an implementation phase (April 1, 2020 to March 31, 2021).
All told, data have been collected from more than 75,000 cases, said Petrick, adding that "this was extraordinary participation given that the project was completed through two surges of the COVID-19 pandemic that shut down elective surgery for large portions of the country. "
Key elements of the BSTOP protocol include using nonopioid analgesics before, during, and after bariatric surgery and using intraoperative transversus abdominus plane (TAP) block.
The centers received a menu of nonopioid analgesics for perioperative pain control and an instructional video showing how to perform laparoscopic TAP block, which provides effective and durable analgesia to the abdominal wall reducing the need for opioid analgesia.
The interim outcomes showed that, overall, from baseline to implementation of the BSTOP protocol, the centers improved in eight of nine quality measures.
The rates of giving patients instructions for postoperative pain, and giving nonopioid analgesics preoperatively, in-hospital, and at discharge all increased.
Similarly, rates for TAP block administration, return of unused opioids by patients, and provision of additional opioid refill all increased.
The rate of opioid prescribing at discharge decreased.  
The only measure that did not improve was 30-day postoperative opioid use, which was low at baseline and stayed low but increased slightly.
The complete data analysis will begin after data lock on June 30, 2021, said Petrick.
"We anticipate over 85,000 total cases, which will power our analysis to detect differences among a large number of different analgesic strategies," he added.
The group expects to complete their manuscript in September 2021.
Petrick and Morton have reported no relevant financial disclosures.
ASMBS 2021 Annual Meeting. Presented June 11, 2021.
For more diabetes and endocrinology news, follow us on Twitter and Facebook.
Medscape Medical News © 2021 WebMD, LLC

Send comments and news tips to news@medscape.net.
Cite this: New Protocol Reduces Opioid Use After Bariatric Surgery - Medscape - Jun 11, 2021.