Doctors have different definitions of what success means to them. Some think it would be a high income or a large practice, while others feel it's more important to earn the respect of their community or peers.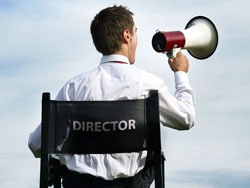 "Some doctors are proud of how many pagers they have, because it tells you they are doing many important things," says Andrew Wilner, MD, an associate professor of neurology at the University of Tennessee in Memphis and author of The Locum Life: A Physician's Guide to Locum Tenens. Wilner says it's better to carve out time when you don't need to carry a pager.
Many doctors have very basic definitions of success, such as career satisfaction or achieving work–life balance. In a recent Medscape survey of physicians, about half said they would take a pay cut for better work–life balance. But what can really make your work life rewarding is meshing your work life to your deepest inner goals and needs.
Experts give these suggestions for guiding your career to the path that will ultimately bring you to your definition of success.
1. Know What You Want and Like
"Don't let anyone else define success for you," Wilner says. "Not your parents or your close friends or your colleagues. The only person who should do that is you, because if you achieve someone else's definition of success, you'll end up being very dissatisfied with your career."
Wilner says doctors often neglect to find out what they want in their career because they didn't have to do that in its early stages. "Becoming a doctor is all mapped out for you," he says "You follow a path of academic excellence in high school, college, medical school, and residency. You don't have to consider which way to go."
In addition, many doctors choose as career goals objectives that are really just tools to get to a career goal, says Jimmy Turner, MD, an anesthesiologist and teaching physician at Wake Forest Baptist Health in Winston-Salem, North Carolina, who blogs as the Physician Philosopher.
"Making money, earning awards, having a good work–life balance cannot be end-goals," he says. "Rather, they should be tools to achieve your real goals."
Lacking insight into what they want, many newly minted doctors pick jobs that aren't a good fit, Turner says. He points to a survey finding that more than half of new physicians left their first job after 5 years.
Physicians don't need to limit themselves to a narrow set of jobs, Wilner says. "Your medical degree opens up a vast number of career options. You could join a large group, a small group, or practice in an urban or rural setting, or become an academic. The list goes on and on."
Determining the job that is right for you requires looking inside yourself and determining your unique strengths and weaknesses, says Peter Moskowitz, MD, founder and executive director of the Center for Professional and Personal Renewal in Palo Alto, California, and an emeritus professor of radiology at Stanford University School of Medicine.
First, he says, doctors need to understand their purpose. "The usual answer is being 'the best doctor that I can be for my patients,' but your real purpose should go deeper than that, Moskowitz says. "Your true purpose may be making the world a better place, finding meaning in your work, or being a humanitarian while also taking care of yourself."
Second, he says doctors should know their personality profile, which can be determined through tests like the Myers-Briggs Type Indicator personality inventory. "Your personality helps determine what sort of work is right for you," he says. "It can help you can determine your ideal job and even your ideal boss."
Third, doctors should be aware of their marketable skills, Moskowitz says. "Know what you do especially well and what you love to do. These are two different things, and both of them should match the job you choose. A burned-out physician may do his or her job very well but still hate it."
2. Keep Learning New Things
Clinical skills are becoming obsolete at a fast pace, so physicians need to astutely choose the medical education courses and other learning they need to take, Moskowitz says. In 2010, medical knowledge was doubling every 3.5 years, according to one estimate. That same assessment, published in 2011, projected that by 2020 medical knowledge would be doubling every 73 days.
"One great way to learn is to teach," Wilner says. This could involve serving as a volunteer faculty member, writing about a new technique, or just teaching a colleague how to perform a new procedure, he says.
Physicians also need to learn skills they may not have learned in medical school, such as people skills, financial management, and time management. "Doctors need good interpersonal skills because they are more likely to work in teams and need to communicate well with patients," Moskowitz says.
Moskowitz adds that doctors who want to fill leadership positions may need to go back to school and get a leadership degree. "A master's degree in healthcare policy will improve your chances of being a success," he says.
Also, "learning how to deal with personal finances is something many doctors never learn how to do," says Wake Forest's Turner, the Physician Philosopher blogger. "If you handle your finances well, you will have the flexibility to do different things, such as having enough savings to leave a job you don't like."
Time management is crucial for doctors, Turner says. "There are so many forces out there asking for your time, so you have to develop a clear idea of what you really need to do and what others can do in your place."
Turner says managing your time means learning to say no. "Many doctors feel obligated to say yes to serving on a committee or to writing another paper," he says. "But every time you say yes to one thing, you're saying no to something else."
3. Reassess Your Life During Transitions
Doctors should expect their goals to change as they advance in their careers, Wilner advises. "For my first job, I joined a neurology group and was there for over 8 years," he says. "I was busy but I didn't like it in the end, because I was so busy I couldn't do anything new."
Changes in your personal life may also force you to reassess your career. "I was a single person working very happily in locum tenens, but then in my late 50s, I got married," Wilner says. "We wanted to have a baby, so the traveling had to stop. I found a great academic job, and now we have a 2-year-old who has changed my life in ways I never imagined."
"Physicians have to learn to be adaptable," Turner counsels. "You might have to go through a job you don't like before you know one you really like." In a 2020 survey conducted by a physician recruitment company, The Medicus Firm, 1 in 5 doctors planned to make a career change within 12 months.
"Learn to enjoy the journey," Turner adds. "From time to time you'll reach an achievement and it will be exhilarating, but afterwards, rather than living happily ever after, you will revert to feeling the same as before. So you need to feel happy while you're on the journey, not just when you reach your destination."
Goals change because "successes, failures, and disappointments will reshape your sense of purpose over the course of your career," Moskowitz says, adding that it's common for doctors to become disenchanted with their jobs. When this happens, "you need to let go of what's not working and decide how to make their career exciting again," he says. "Identify what's really important to you, your new passion, and refocus your job on that."
The transition may involve tweaking your existing job by acquiring some new skills and new responsibilities, or you may decide to take on a side gig — such as blogging, coaching, or writing — in addition to your primary job, Moskowitz says.
On the other hand, you may decide to change jobs or even find a whole new career, which can be daunting. "If you are a partner, it may be hard to leave because you'd have to start all over again at a new practice," Turner says. "But if you really disliked your job, moving on will be worth it."
4. Learn From Your Setbacks
Every doctor encounters setbacks. "I went from my first job in private practice to an academic job," Wilner recalls. "My chairman was not supportive, and it was the worst professional experience of my life."
Wilner left the job and used the setback to propel him in a new direction. "Leaving that job opened up my career," he says. "I felt like a free agent. I pursued my writing and started locum tenens work. It was a whole new world."
Turner had a similar experience. "There was a position I wanted that I did not end up getting," he says. "I beat myself up about it at the time." But now he's happy it didn't work out. "If I had gotten that position, it would have taken all of my time and I wouldn't be doing the things I do now." In addition to his academic work, he writes the Physician Philosopher blog and coaches other doctors.
Moskowitz warns doctors not to get mired in their setbacks. "It's a good idea to assess why it happened and what went wrong, but then you have to let go and move on," he says. "You can't obsess."
Turner says many doctors rule out the possibility of failing, which makes it hard to recover from mistakes. "They want to look as if they're perfect," he says. "But if you're supposed to be perfect, you won't be able to acknowledge failure and move on."
Being able to ask for help is crucial, he says, but you need to pick advisers carefully. "Friends can't help much," Turner says. "The role of a friend is to commiserate and not to ask the hard questions, which a mentor or a career coach will do."
5. Give Yourself Permission to Fail
"Doctors don't want to make mistakes, but the fact is that doctors will fail from time to time, and they will need to find a way to deal with it," Turner says.
Doctors have to learn how to handle medical errors or any bad outcome, or they will lose their confidence, he says. "Physicians tend to seek out all the ways they might have done it wrong," Turner says. "But many times, when I repeat the facts back to them and ask them what they would think if someone else did that, they will say it all sounded extremely reasonable."
For doctors in the dumps about a medical error that may have been their fault, Moskowitz recommends practicing gratitude. "Even in the worst of times, there are things that are wonderful that happen to us and can sustain us," he says.
He suggests a simple exercise. Place a note pad on your nightstand and, as you wrestle with sleep, write down the day's events that you are grateful for. "This will help keep you on an even keel," Moskowitz says.
Wilner views failure as a necessary by-product of trying new things. "Once in a while they're not going to work out," he says. "There will be disappointments. Figure out why it didn't go right and move on."
Learning from your failures requires a combination of persistence and reflection, according to Turner. "When you fail you have to keep trying, but you also have to learn something from your failures," he says.
Be Willing to Take a Risk
Making your career progress as you desire requires you to be proactive and to keep refocusing what you want to do, Moskowitz says.
"You have to be willing to take risks with your career," he says. "You need to look for new opportunities, volunteer your time, or take on leadership roles. If you can do all this, your career will be enriched tremendously."
For more news, follow Medscape on Facebook, Twitter, Instagram, YouTube, and LinkedIn
Medscape Medical News © 2021

Send news tips to news@medscape.net.
Cite this: Goals, Failures, and Taking Risks: 5 Ways to Improve Your Career - Medscape - Jun 09, 2021.