Last month, US government researchers began a test of an experimental influenza vaccine that they hope will provide long-lasting immunity against multiple strains of the virus. Their project adds to the many approaches that have been tried in the decades-long quest for a universal flu shot.
The National Institute of Allergy and Infectious Diseases (NIAID) is testing in people for the first time an investigational flu vaccine, known as FluMos-v1. Researchers in recent years have targeted the stalk or stem of an influenza surface protein called hemagglutinin (HA) in trying to develop better flu vaccines. NIAID said FluMos-v1 is designed to spark production of antibodies against the HA protein from different virus strains, which could make it superior to vaccines now available, NIAID said.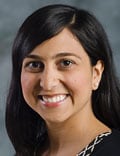 "It could be longer lasting than the traditional flu vaccine and give us what we call super seasonal protection that might go beyond just one flu season to next year's or the year after, or offer additional protection in a pandemic setting," Alicia T. Widge, MD, of NIAID's Vaccine Research Center, who is the principal investigator of the trial, told Medscape Medical News in an interview.
The phase 1 study (NCT04896086) aims to enroll 35 participants, 15 of whom will receive a single intramuscular injection of a comparator treatment, Flucelvax, which has already been approved by the US Food and Drug Administration. The FluMos-v1 group will start with five participants who will receive one 20-μg dose. If no safety problems emerge at that dosage, another 15 volunteers will receive one 60-μg dose of the investigational vaccine.
The incorporation of a comparator group in the phase 1 study may help investigators get an early idea of how well FluMos-v1 compares to a marketed product, Widge said. The test will be carried out through the National Institutes of Health Clinical Center.
"Renaissance" of Flu-Vaccine Research?
Currently, flu vaccines are reformulated each year in an attempt to match the dominant strain for the upcoming season, an effort that often falls notably short. The estimated vaccine effectiveness rate in the United States has ranged from a low of 19% to a high of 60% in recent years, according to the Centers for Disease Control and Prevention.
Scientists have been working for decades on a universal flu vaccine that would offer better results but haven't yet identified the right strategy to outwit mutations in the virus. Recent setbacks include BiondVax Pharmaceuticals' October 2020 announcement of a failed phase 3 trial of its experimental M-001 universal flu vaccine candidate.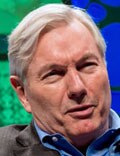 But advances in understanding the immune system may set the stage for a "renaissance" in efforts to develop a universal flu vaccine, Michael Osterholm, PhD, MPH, director of the Center for Infectious Disease Research and Policy at the University of Minnesota, said in an interview with Medscape Medical News.
The COVID-19 pandemic has spurred greater interest in the need to develop a universal flu vaccine, he said. Osterholm said he is "more optimistic now than ever" about the chances for developing vaccines that can fend off multiple strains over longer periods, although the goal of a shot that can ward off influenza in all cases may remain elusive.
"How good can we make them? Will they ever be really universal? Will they have long periods of protection? I don't think any of us know that yet," Osterholm said. "But this is not the influenza vaccine world of 5 or 7 years ago."
The mRNA technology used to develop the world's first approved COVID-19 vaccines, for example, may be applied against influenza, Osterholm said.
In January 2021, Moderna Inc announced plans to test three development candidates for a seasonal influenza vaccine and aims to start a phase 1 study this year. In an April interview on CNBC's Squawk Box program, Moderna's chief executive, Stephané Bancel, spoke about the company's plans to eventually create a combination vaccine for SARS-Cov-2 and flu viruses.
SARS-CoV-2 "is not going away." Like flu, this virus will persist and change forms, Bancel said. Creating a flu shot that outperforms the existing ones would boost confidence in influenza vaccines, which many people now skip, Bancel said. People might someday be able to get a combination of this more effective flu shot with a COVID-19 vaccine booster in their local pharmacies.
"You can take one dose and then have a nice winter," Bancel said of Moderna's goal for a combination vaccine.
Kerry Dooley Young is a freelance journalist based in Washington, DC. She is the core topic leader on patient safety issues for the Association of Health Care Journalists. Young earlier covered health policy and the federal budget for Congressional Quarterly/CQ Roll Call and the pharmaceutical industry and the Food and Drug Administration for Bloomberg. Follow her on Twitter at @kdooleyyoung.
For more news, follow Medscape on Facebook, Twitter, Instagram, and YouTube.
Medscape Medical News © 2021

Send news tips to news@medscape.net.
Cite this: NIAID Advances Universal Flu Vaccine Candidate Into Phase 1 Trial - Medscape - Jun 07, 2021.