Almost 50% of patients with migraine hesitate to seek appropriate care, new research shows.
A survey of nearly 18,000 participants with migraine showed that 46% were reluctant to consult a physician about their condition. Among those who hesitated, 58% ultimately consulted a physician, but 42% did not.
Common reasons for failure to seek treatment included believing that migraine was not severe enough to warrant a consultation, worries about cost and health insurance, and concern that the healthcare professional would not take the disorder seriously.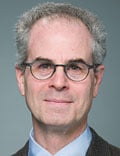 This is the first study to query patients with migraine regarding whether and why they have hesitated to seek care, said coinvestigator Robert E. Shapiro, MD, PhD, professor of neurologic sciences and director of the Division of Headache Medicine at the University of Vermont, in Burlington, Vermont.
"Previous studies have noted differences in care seeking by demographic or other distinguishing characteristics but have not asked people with migraine whether they actually intended to seek or not seek such care," he told Medscape Medical News.
Shapiro presented the findings at the virtual American Headache Society (AHS) Annual Meeting 2021.
Delays, Prevents Diagnosis and Care
For patients with migraine, hesitating to consult a physician causes delays in, and sometimes prevents, receiving a diagnosis and appropriate care.
To assess the proportion of patients who hesitate to seek a consultation for migraine care, as well as reasons for doing so, the investigators examined data from the Observational Survey of the Epidemiology, Treatment, and Care of Migraine (OVERCOME) study.
OVERCOME incorporated a prospective web-based survey that was administered to a representative sample of 41,925 individuals in the United States.
Eligible participants who completed the study's baseline assessment had had at least one migraine attack in the previous year and either met criteria for migraine on the basis of a validated diagnostic screen or provided a self-report of a migraine diagnosis by a healthcare practitioner.
In all, 39,494 participants reported whether they had hesitated to seek a consultation from a physician for migraine care. Of these, 17,951 were included in the analysis.
Among the 46% who hesitated to seek care, 58% ultimately sought migraine care, and 42% did not.
The investigators also examined sociodemographic characteristics and migraine-related data, including the number of monthly headache days and information regarding nausea, photophobia, and phonophobia.
Patient-reported outcomes included days with migraine-related disability during the past 3 months, treatment optimization, and the degree to which migraine limited regular activities. Investigators also examined participants' healthcare use in the previous 12 months and reasons for hesitating to seek migraine care.
Reasons for Hesitancy
A total of 17,920 participants provided reasons for hesitating to seek a migraine consultation. These included a desire to take care of migraine attacks on one's own (45%), the belief that migraine would not be taken seriously (35%), the belief that the migraine attacks were not serious or painful enough (29%), inability to afford or unwillingness to spend money on care (29%), lack of or inadequate health insurance (21%), and fear of receiving a serious diagnosis (19%).
Reasons for hesitation differed between participants who ultimately sought a consultation with a physician and those who did not. Those who did not receive a consultation (n = 7495) were more likely to want to take care of the migraine attacks on their own (48% vs 43%) and to believe the attacks were not serious or painful enough (36% vs 25%).
Participants who hesitated but later sought a consultation were more likely to report concerns that migraine would not be taken seriously (38% vs 31%) and fear of receiving a serious diagnosis (22% vs 15%).
Among those who did not seek a consultation vs those who did, a significantly higher proportion were women (76% vs 73%; P < .001).
"This is an interesting finding, since prior studies have indicated that, overall, women with migraine are more likely to have consulted a doctor for it ― and also more likely to have been diagnosed with it," Shapiro said.
On the other hand, women were 30% more likely to visit emergency departments or urgent care clinics for migraine care than men, he noted.
"These findings suggest some women may be experiencing particular barriers to receiving successful consultation care and that they may persistently hesitate to seek it," said Shapiro. He noted that these barriers might be financial or attitudinal.
"Women are reported to be less likely to receive treatment for pain conditions, and furthermore, stigma toward migraine in particular may limit its perceived seriousness," he said.
"Equitable Access" Needed
Those with full-time employment were significantly more likely to seek a migraine consultation than those who were not employed full time (46% vs 42%; P < .001). Patients who sought care were also more likely to have health insurance (87% vs 78%; P < .001).
Having health insurance (odds ratio [OR], 1.99), having previously received a migraine diagnosis (OR, 2.71), and degree of disability (severe vs none: OR, 2.76; moderate vs none: OR, 2.04) were associated with increased likelihood of seeking a migraine consultation among those who initially hesitated. Other factors included being male (OR, 1.49), having nausea (OR, 1.15), or being employed full time (OR, 1.24).
"Taken together, our findings suggest consultation rates may be limited by financial barriers and pervasive attitudes that migraine is either not serious or is untreatable," said Shapiro.
Consistent with this hypothesis is the finding that individuals with migraine who had received an appropriate diagnosis and were therefore better informed about the condition were more likely to continue to seek care for it, he noted.
Because most outpatient medical encounters for migraine are with primary care practitioners, it may make sense to ensure that such clinicians are "well trained in diagnosing and treating common presentations of migraine," Shapiro said.
It is equally important to ensure "equitable access to health insurance to pay for these consultations," he added.
"Take Migraine More Seriously"
Commenting on the findings for Medscape Medical News, Alan M. Rapoport, MD, clinical professor of neurology at the David Geffen School of Medicine at the University of California, Los Angeles, said the study was well designed.
Potential weaknesses include the fact that patients were only required to have one migraine attack per year and that not all were diagnosed by a headache specialist using ICHD-3 criteria.
Still, "online, validated, patient-reported data is quite acceptable," said Rapoport, who was not involved in the research.
He noted that there is a clear message from the findings for all physicians who see patients with headache disorders.
"You will increase the chance of patients consulting and continuing to consult when you make an accurate migraine diagnosis, take migraine more seriously, and understand the stigmas attached to it ― and when there are reduced institutional barriers and costs of healthcare," Rapoport said.
The findings also suggest that neurologists should strive to provide patients with ongoing care and medication, he added.
In addition, there is a need for further education about the stigma associated with migraine and about how others view this disabling disease, Rapoport concluded.
The study was funded by Eli Lilly. Shapiro has consulted for Eli Lilly and Lundbeck. Rapoport has reported no relevant financial relationships.
American Headache Society (AHS) Annual Meeting 2021: Abstract OR-11. Presented June 3, 2021.
Follow Erik Greb on Twitter: @MedscapeErik.
For more Medscape Neurology news, join us on Facebook and Twitter.
Medscape Medical News © 2021

Send news tips to news@medscape.net.
Cite this: Almost Half of Patients With Migraine Reluctant to Seek Care - Medscape - Jun 07, 2021.