Subthalamic nucleus deep brain stimulation (STN-DBS) continues to be effective for patients with Parkinson's disease (PD) more than 15 years after device implantation, with significant improvement in motor complications and a stable reduction in dopaminergic drug use, new research indicates.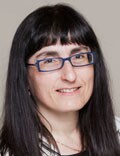 "Subthalamic nucleus stimulation is a well recognized treatment used for improving motor conditions and quality of life in people with PD. Our study, for the first time, supports its efficacy in the very long term ― 15 years after surgery and 25 years since the PD diagnosis," Elena Moro, MD, PhD, Grenoble Alpes University, Grenoble, France, told Medscape Medical News.
"This information is relevant for physicians, patients, and their families when they need to decide about the surgical option to deal with PD," said Moro.
The study was published online June 2 in Neurology.
"Don't Delay"
The findings are based on 51 patients with PD who underwent treatment with bilateral STN-DBS for an average of 17 years (range, 15 to 24 years). Their average age at diagnosis was 40 years, and the average age at device implantation was 51 years.
The results demonstrate that STN-DBS continues to be effective for motor complications for longer than 15 years, reducing time spent with dyskinesia by 75% and time spent in the off-state by 58.7%. This is similar to the amount of improvement seen 1 year after surgery.
Doses of dopaminergic medications continued to be low at long-term follow-up; dosing was reduced by 50.6% compared to baseline.
There was also continued improvement in quality of life. Scores on the Parkinson's Disease Quality of Life Questionnaire in the very long term were 13.8% better compared to baseline.
"Few and mostly manageable device-related adverse events were observed during the follow-up," the authors report in their article.
"Deep brain stimulation is already recommended when a patient's conditions are not optimized by medical treatment. PD patients without dementia and in good general health conditions are the best candidates for this surgery," said Moro.
"Taking into account our results and the data available in the literature, DBS surgery should not be delayed when motor conditions and quality of life decline despite medical treatment if patients meet the inclusion criteria," she added.
A Revolutionary Treatment
The authors of a linked editorial say these results, which indicate better motor outcomes with less medication, "reinforce why STN-DBS has revolutionized treatment for advanced PD."
Kelvin Chou, MD, University of Michigan, Ann Arbor, Michigan, and David Charles, MD, Vanderbilt University, Nashville, Tennessee, point out that longer disease duration is associated with an increase in the likelihood of cognitive impairment and psychosis, both of which are risk factors for nursing home placement, and they limit the ability to use dopaminergic medications.
Although many of the patients in this cohort experienced hallucinations and psychosis over the long follow-up period, "one can imagine that the number and severity would be higher without DBS therapy," they write.
Key caveats, say Chou and Charles, are that the results are based on a highly selected cohort and that the patients were managed by experts in the field of movement disorders and DBS.
Additionally, the patients' conditions were highly responsive to levodopa; there was a 75.3% baseline improvement in Unified Parkinson's Disease Rating Scale motor scores from the off-state to the on-state. In general, most DBS centers consider a levodopa response of approximately 30% as an acceptable cutoff for moving forward with STN-DBS, they note.
Despite these caveats and limitations, the results of the study are important with respect to counseling potential candidates for DBS, Chou and Charles say.
"A common question that patients have is 'How long do the benefits of DBS last?' We can now reassure them that, at least for STN-DBS, improvement in motor complications lasts beyond 15 years and is often accompanied by improvement in quality of life. In other words, with STN-DBS, we can uncomplicate their motor complications for the long haul," the editorial writers conclude.
The research had no targeted funding. Moro has received honoraria from Medtronic and Abbott for consulting and lecturing and an educational grant from Boston and Newronika. A complete list of disclosures for authors and editorialists writers is available with the original articles.
Neurology. Published online June 2, 2021. Abstract, Editorial
For more Medscape Neurology news, join us on Facebook and Twitter.
Medscape Medical News © 2021

Send news tips to news@medscape.net.
Cite this: Deep Brain Stimulation Effective Over the Long Haul - Medscape - Jun 03, 2021.