Moderate physical activity after a sports-related concussion is associated with improved anxiety symptoms in adolescent athletes, according to a new research study.
In the study, teens recovering from a sports-related concussion who spent more time doing moderate physical activity had anxiety symptom scores reduced by 75%, whereas teens who spent less time in moderate physical activity reduced their anxiety symptom scores by just 44%.
The findings were presented at the 2021 American College of Sports Medicine virtual Annual Meeting and World Congress.
"Mental health symptoms are common after concussion and may be particularly concerning in adolescents, given their propensity for difficulties with emotion regulation as a function of their life stage and current development," lead author Shawn R. Eagle, PhD, a postdoctoral fellow in the Sports Medicine Program at the University of Pittsburgh School of Medicine, Pittsburgh, Pennsylvania, told Medscape Medical News.
"Moderate physical activity following a brief, 2-day period of relative rest after concussion is safe and well tolerated. It improves symptoms and recovery time, but many people don't realize this. They may be engaging in behaviors that increase risk for mental health symptoms, such as isolation, no physical activity, removal from normal life activities, and so on," Eagle said.
Because the recommendation for moderate physical activity has been based on self-reported activity levels from patients themselves, Eagle and his team decided to use a more objective measure, an actigraphy device (similar to a Fitbit) to track physical activity.
They included 50 teenagers (mean age 15.4 + 1.6 years; 28 female), with a sports-related concussion within 6.1 + 4.0 days. Each was given an ActiGraph GT9 accelerometer to track their physical activity until their first visit to the concussion clinic at University of Pittsburgh Medical Center.
Mood was evaluated with the Generalized Anxiety Disorder-7 (GAD-7), Patient Health Questionnaire-9 (PHQ-9), and Brief Symptom Inventory-18 (BSI-18).
The teens were divided into two groups, according to their level of physical activity: those who reported above the median for percentage of time spent in moderate physical activity were placed in the MORE group, and those who reported below the median were placed in the LESS group.
Physical activity was monitored for an average of 24 days (range 18 to 30 days). Overall, the median percentage of time spent in moderate physical activity was 20.3%.
For those in the MORE group, the median time spent in moderate physical activity was 24.3% (range 21.4% to 27.2%), and for those in the LESS group, the median time spent in moderate physical activity was 15% (range 10.7% to 19.3%).
There were no significant differences between groups in gender, history of attention deficit hyperactivity disorder, headache or migraine, anxiety, depression, or concussion.
Scores for GAD-7, BSI-18, and PHQ-9 at the first clinic visit were similar in both groups. But by the final clinical visit, there was a 75% reduction in the GAD-7 score for the MORE group, compared with a 44% reduction in the LESS group (mean difference = -3.39; P = .04).
"The fact that there were significant differences between groups at the end of the study is important because such differences could have just been related to the pre-study mental health scores if the groups had been different to start with," Eagle noted.
Laudable Effort
Any effort to alleviate anxiety in young athletes who have suffered a concussion is laudable, David B. Coppel, PhD, director of neuropsychological services at the UW Medicine Sports Concussion Program and professor at the University of Washington, Seattle, told Medscape Medical News.
Being diagnosed with a concussion can mean an altered sense of self for some teens.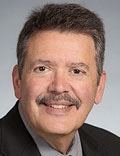 "For some, it creates a real sense of uncertainty. They aren't like themselves anymore, they can't process information in the same way, they may be unable to interact with their peers, and these things can create a sense of apprehension about the future. So the psychological component of having a concussion is important to address," noted Coppel, who was not part of the study.
"We have to respect the brain injury, but we also have to address the potential for anxiety or mood issues," he said. "Adolescents who highly identify as an athlete, who think of themselves as athletes, when that is taken away, it can be very difficult. So any effort to find ways to help them through a difficult time is good."
Eagle and Coppel have disclosed no relevant financial relationships.
American College of Sports Medicine (ACSM) Annual Meeting and World Congresses: Abstract 1149. Presented June 1, 2021.
Medscape Medical News © 2021

Send news tips to news@medscape.net.
Cite this: After Sports Concussion, Physical Activity Lowers Anxiety in Teens - Medscape - Jun 03, 2021.