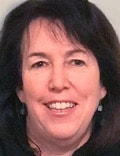 There was a time when I was on the cutting edge of psychiatry and technology. I was the first physician I knew to communicate with my patients by text messages, which left my colleagues aghast. And then, in 2006, I started a blog with two other psychiatrists; they chose to use pseudonyms, but I used my real (and uncommon) first name, well aware that this might leave me a bit exposed.
"You know your patients will read it," one colleague said when I told him. Was that bad? I had no intention of writing anything I would be embarrassed to have others read. And yes, it's obviously hard to know how people will react to what you say in another context, but I am a writer, and squelching this part of me would have left me feeling that I'm not living a genuine life. And so I write, always aware that others may be watching over my shoulder.
Social media has also been a part of my life. It is therefore with great interest that I took note of a new trend: Several of my psychiatrist colleagues were taking to TikTok to share their personal experiences in ways that probably would have been unthinkable just a few years past.
Psychiatry Finds an Unexpected New Platform
TikTok is an app platform for sharing short-form videos, not the written word. It's dominated by song and dance videos, sometimes lip-synced, and often recorded by the user holding a phone. The videos are brief, lasting mere seconds to a minute.
TikTok was launched in China in 2016 and became available worldwide in 2018. Since that time, it's primarily become a venue for younger people, with 41% of users in the 16- to 24-year-old age range. They are skilled at navigating TikTok's truly overwhelming amount of content, something I have yet to comfortably master as an observer, much less as someone who creates content.

David Puder, MD (@dr.davidpuder) is a psychiatrist in Florida who has not shied away from TikTok. He started making videos on the platform in 2020 as a way to promote his Psychiatry & Psychotherapy Podcast. His videos are casual and informative, and his TikTok description reads, "I am trying to teach things to help you connect better with others."

"TikTok became another way of promoting mental health ideas," said Puder. "There is a lot of bad information out there and my overarching purpose is to try to get people excited about mental health."
Puder has nearly 112,000 TikTok followers. There's a mix of creativity and acting that goes into the production of his videos, which he tends to record from his office or car. They vary in content. Some include music, while others are seconds-long mini-lectures on psychiatric topics. Some are purely educational but can include a joke about how many narcissists it takes to screw in a lightbulb. They're also where I learned that he is more likely to cry at sad movies than is his wife.
"I wish more doctors considered being out there," Puder said, "but there is an internal resistance we have to exposing ourselves."
TikTok and podcasting have been positive experiences for him. "I get emails from followers with notes of gratitude, and l have gotten feedback that people have become mental health professionals because of my social media."
Medscape Psychiatry © 2021 WebMD, LLC

Any views expressed above are the author's own and do not necessarily reflect the views of WebMD or Medscape.
Cite this: TikTok a Tool in Mental Health Care? - Medscape - Jun 03, 2021.