Editor's note: Find the latest COVID-19 news and guidance in Medscape's Coronavirus Resource Center.
As mounting evidence points to a significant psychiatric component of COVID-19, experts are concerned about an influx of survivors presenting with persistent mental health problems and how best to prepare.
Clinicians should be aware that patients who have had COVID frequently develop psychiatric symptoms, Silvia S. Martins, MD, PhD, associate professor of epidemiology, Mailman School of Public Health, Columbia University, New York City, told Medscape Medical News.
"There should be more screening of all patients recovering from a COVID infection for anxiety, posttraumatic stress disorder, and depression, as well as referral to services, including psychotherapy, and medication as needed," said Martins, who, along with colleagues, uncovered a high rate of these symptoms in patients who had the disease.
The COVID-19 pandemic has taken an enormous social, emotional, and public health toll. It has disrupted lives and caused stress, fear, and uncertainty about loss of health and income, not to mention forced isolation.
In addition, a significant number of patients who contract COVID-19 continue to have symptoms after the acute phase of the illness. This post-COVID, or "long-haul," syndrome isn't well defined; experts cite a range of symptoms that persist for weeks or months.
These ongoing symptoms can include cough, fatigue, and chronic pain, as well as psychiatric complaints. As reported by Medscape Medical News, an observational study of more than 230,000 US patient health records revealed that 1 in 3 COVID-19 survivors received a psychiatric or neurologic diagnosis within 6 months of contracting the virus.
The most common psychiatric diagnoses were anxiety disorders, mood disorders, substance misuse disorders, and insomnia.
Significant Symptoms Even in Mild Cases
Another study showed that even those with mild COVID-19 may experience psychiatric symptoms independently of previous psychiatric diagnoses. Results revealed that 26% of the sample of almost 900 patients reported depression, 22% reported anxiety, and 17% reported symptoms of posttraumatic stress 2 months after testing positive for the virus. This finding is important because the majority of individuals who contract COVID-19 have a mild case.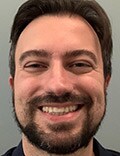 "We saw very high levels of clinically significant depression, anxiety, and posttraumatic stress symptoms in people who had mild disease," study investigator Mauricio J. Castaldelli-Maia, MD, PhD, postdoctoral fellow, Department of Epidemiology, Mailman School of Public Health, Columbia University, told Medscape Medical News.
He attributes these symptoms in part to long periods of isolation, even from relatives in the same household, in cramped spaces typical of large cities such as São Paulo, Brazil.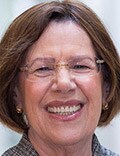 Social isolation can have a huge impact on persons who depend on social connections and relationships, Vivian Pender, MD, president of the American Psychiatric Association and clinical professor of psychiatry, Weill Cornell Medical Center, New York City, told Medscape Medical News.
"The fact that we have not been able to see our colleagues, our friends, our family, and in the case of psychiatrists, even our patients has taken a toll on everyone, and that leads to more stress, more anxiety," she said.
National surveys show that psychiatric symptoms occur after acute COVID. One survey revealed that over 50% of 3900 respondents who had had COVID reported having at least moderate symptoms of major depression.
Unique Depression Subtype?
Another survey, slated for publication later this year, shows that among patients who have had COVID, risk factors for depression as well as certain symptoms of depression differ somewhat from those typical of major depressive disorder, lead investigator Roy Perlis, MD, professor of psychiatry, Harvard Medical School, Boston, Massachusetts, told Medscape Medical News.
This might suggest a neurobiological element. Researchers are speculating as to whether lingering psychiatric problems that occur after having COVID are linked to the psychosocial impact of the disease or to pathologic processes, such as inflammation, that affect the brain.
Although rates of post-COVID psychiatric symptoms vary from study to study, "they seem to be pretty enduring," noted Faith Gunning, PhD, vice chair of research, Department of Psychology, Weill Cornell Medicine, who specializes in clinical neuropsychology.
"So they're not just a brief response" to getting sick, a fact that points to the possible need for treatment, she told Medscape Medical News. "In some of the work that's starting to emerge, it does appear that the symptoms persist, at least for a relatively large subset of individuals."
Although depression typically affects twice as many women as men, these new surveys show that after COVID, "that difference is not so distinct," said Gunning.
It's unclear why this is, but it could be due to financial stresses that may affect men to a greater extent, she added. "There is so much we're still learning."
Increased Suicide Risk?
Other researchers, including Leo Sher, MD, professor of psychiatry, Icahn School of Medicine at Mount Sinai, and director of inpatient psychiatry, James J. Peters Veterans' Administration Medical Center, New York City, are concerned that higher rates of psychiatric symptoms among patients with long-haul COVID raise the risk for suicidal ideation and behavior.
Studies of suicidality in COVID-19 survivors "are urgently needed," says Sher in an article published in the Monthly Journal of the Association of Physicians.
"We need to study what factors may increase suicide risk among the COVID-19 survivors during and after the recovery. We also need to investigate whether there is a long-term increased suicide risk among COVID-19 survivors," Sher says.
COVID-19 is not unique among viral respiratory diseases in being associated with long-term mental health problems. Research shows that survivors of the 2003 outbreak of severe acute respiratory syndrome (SARS) experienced increased psychological distress that persisted for at least a year, as did patients who in 2015 had Middle East respiratory syndrome coronavirus (MERS-CoV).
Some experts believe clinicians should screen patients for mental health symptoms after the acute phase of COVID and offer early and prolonged care.
"Early mental health intervention such as psychotherapy and supportive groups could play an important role in preventing incident mental health problems for post-COVID sufferers," said Castaldelli-Maia.
For more Medscape Psychiatry news, join us on Facebook and Twitter.
Medscape Medical News © 2021

Send news tips to news@medscape.net.
Cite this: Psychiatric Fallout From Long-COVID: How to Prepare - Medscape - May 28, 2021.