In contrast to previous research, a new study suggests that weight gain in older adults does not preserve cognition — and may actually be detrimental.
The findings challenge the "obesity paradox" in cognition, which suggests that overweight or obesity in older adults protects cognitive function.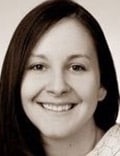 In the current study, weight loss associated with cognitive decline was largely reflective of progressive physical deterioration, whereas weight gain linked to small positive effects was found in underweight people or after illness-related weight loss, signalling recovery, said study investigator Judith M. Kronschnabl, MA, Munich Center for the Economics of Aging at Max Planck Institute for Social Law and Social Policy, Germany.
However, "persistent weight gain or weight gain at already high levels of [body mass index (BMI)] eventually becomes detrimental," Kronschnabl told Medscape Medical News.
"It has been suggested that higher weight or weight gain in older age may become beneficial for keeping up cognitive performance [but] we find no evidence for this," she added.
"Accordingly, such a wrong belief should not contribute to physicians' reluctance in advising" patients with obesity or overweight to reduce excess bodyweight, Kronschnabl said.
The findings were published online April 21 in PLOS ONE.
Worldwide Prevalence
World Health Organization data show the prevalence of overweight status and obesity among older people has increased worldwide. Another major concern is the aging population and the associated increase in rates of cognitive decline, including dementia.
Although past research has shown that overweight and obesity are associated with poorer cognition in children and younger adults, studies on this association among older adults have provided conflicting results.
Some studies have shown improved reasoning, visuospatial processing speed, and cognitive flexibility among older people who are overweight or obese compared with those of normal weight. However, other studies have shown a negative association between body weight and cognition, much like the relationship observed among children and young adults.
In the current research, investigators examined the relationship between weight change and cognition in older adults using an international population. They also attempted to minimize the methodological problems found in previous studies, which included their cross-sectional design and vulnerability to survivor bias.
The researchers examined data from the Survey of Health, Ageing and Retirement in Europe, which includes participants aged 50 years or older. Data are collected every 2 years in this study, and the current researchers examined four waves of data.
Participants who were eligible for the current analysis had been observed at least three times and included 32,467 women and 25,922 men from 15 countries.
Cognition was assessed with a modified version of the Rey Auditory Verbal Learning Test, which evaluates immediate and delayed word recall. These measures were chosen because fluid cognitive skills are affected first and are most noticeable in cognitive aging.
BMI was used to measure height-adjusted body weight, and participants' reported reasons for weight loss were recorded.
Because BMI does not provide information about body composition, the researchers supplemented the data with handgrip strength, which correlates with lean body mass. Adding this information helped to distinguish between weight loss resulting from a reduction in fat mass and weight loss resulting from a reduction in muscle mass.
In addition, the investigators examined participants' self-reported physical activity, identified comorbidities that could result in weight changes such as Parkinson's disease or stroke, and recorded demographics.
Small BMI Effects
Results showed that BMI explained little of the variation in cognitive performance — either between participants or within participants over time. The effect sizes of BMI on cognition were small. A one-unit increase in BMI changed predicted cognition by 0.007 standard deviations or about 0.03 additional words in the combined immediate and delayed recall task.
No significant positive effect of weight gain on cognition was found in men or women. Weight loss was associated with a significant negative effect on cognition in women (-0.0106; standard error, 0.0026; P < .001) but had no significant effect in men.
When the researchers added grip strength, reported diseases, and physical activity to the analysis, the effect of weight loss on cognition was reduced significantly in both the women (-0.0086; standard error, 0.0026; P < .001) and men (-0.0092; standard error, 0.0034; P < .01).
The researchers then divided the study population into two groups according to age, with 65 years as the cut point. The mean age was 60 years in the younger group and 76 years in the older group.
Among women, weight gain without prior weight loss did not affect cognitive performance. However, weight gain had a beneficial effect on cognition when it followed high levels of weight loss.
For example, following a seven-unit decrease in BMI, a one-unit increase in BMI was associated with an increase in cognitive performance by approximately 0.04.
The previously observed positive effect of weight gain on cognition in women likely resulted from a recovery effect, the researchers note.
Methodological Pitfalls
In the current study, there was no significant interaction in men between weight gain and cognition, with or without previous weight loss.
When investigators examined weight gain effect on cognition, stratified by BMI, they found that weight gain might have cognitive benefits at low BMI. However, the beneficial effect decreased and became harmful as BMI increased.
Among men, weight loss had particularly harmful effects on cognition in those who were underweight. For example, BMI decrease among men with a BMI of 15 was associated with a decrease in cognition of approximately 0.09; but weight loss had no effect on those who were overweight.
"With our study, we were able to empirically address the possible methodological pitfalls that have been known and discussed in the literature before using a large longitudinal data set, where we observe respondents multiple times up to 10 years," Kronschnabl said.
Restricting the cognitive testing in the study to immediate and delayed word recall prevents the researchers from drawing conclusions about the effects of body weight change on cognitive performance in other cognitive domains, she added.
"However, we know from previous studies that not all cognitive domains are affected the same through aging," she said. "Particularly episodic memory, as measured by recall, is affected first and more pronounced, while crystallized skills like verbal skills have been shown to remain relatively stable over the life course."
In addition, impairments in episodic memory are good predictors of dementia and Alzheimer's disease. Such impairments correlate with blood-based markers of neural plasticity such as brain-derived neurotrophic factor, Kronschnabl said.
"Excellent Analysis"
Commenting on the findings for Medscape Medical News David Knopman, MD, professor of neurology at Mayo Clinic, Rochester, Minnesota, said that, from the perspective of an analytic epidemiologist, "this is an excellent and thoughtful analysis."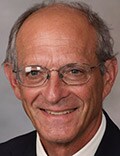 The apparent protective effect of being overweight on late-life cognition, which previous studies have noted, was a consequence of the way in which relative risks were calculated, Knopman noted.
Comparison groups of participants with normal weight also included those with low weight resulting from chronic disease, who are more likely to develop cognitive impairment because of those chronic diseases, he added.
"The contribution of this article is to show with longitudinal BMI data that it is indeed weight loss that is indexing those chronic diseases. As the authors clearly point out, weight gain and weight loss are not symmetric," Knopman said.
A similar "paradox" is found in hypertension. This comorbidity appears to be neutral or to provide slight benefits for cognition in older age because the comparator group of individuals without high blood pressure often includes those with hypotension resulting from systemic or neurological disease, Knopman noted.
Clinicians should bear in mind that obesity is a risk factor for cardiovascular disease, hypertension, diabetes, hyperlipidemia, lower back problems, gait difficulty, and obstructive sleep apnea, he added.
"This study removes the false expectation that obesity somehow protects against dementia. It does not. All of these statements can be made regardless of adult age," Knopman concluded.
PLOS ONE. Published online April 21, 2021. Full text
Kronschnabl and Knopman have reported no relevant financial relationships.
For more Medscape Neurology news, join us on Facebook and Twitter.
Medscape Medical News © 2021

Cite this: Obesity Paradox Challenged: Weight Gain Does Not Protect Cognition - Medscape - May 25, 2021.