Compensation for allergists and immunologists took a greater hit in 2020 because of the COVID-19 pandemic than it did for other physicians. Some believe normal levels may not return for 2 to 3 years or more, according to the Medscape Allergist and Immunologist Compensation Report 2021.
The report, which reflects responses from nearly 18,000 physicians in 29 specialties, showed little variance in physician income overall from 2019 to 2020, despite the pandemic.
However, for allergists, average income declined from $301,000 in 2019 to $274,000 in 2020, with 55% of allergists reporting a decrease in compensation.
Those earnings place allergists on the lower end of the compensation scale for specialists, at seventh from the bottom of the list of 29 specialties.
Specialties topping the list in 2020 were plastic surgery (average earnings in 2020, $526,000), orthopedics ($511,000), and cardiology ($459,000). The bottom three specialties were public health and preventive medicine ($237,000), family medicine ($236,000), and pediatrics ($221,000).
COVID-19 Fallout
For most allergists, the decline in compensation in 2020 was attributed to the obvious factor — fallout from the COVID-19 pandemic (96%), which resulted in job losses, fewer hours, and fewer patients. However, 15% reported that causes other than the pandemic contributed to their income decline (respondents could chose more than one answer).
Although nearly 4 in 10 allergists who experienced a COVID-19-related decline in income in 2020 expect income to return to normal this year, 45% believe the recovery will take 2 to 3 years.
Of note, 45% of physicians in specialties overall reported that they experienced no financial or practice-related harm from the pandemic.
Fair Compensation?
Only about 55% of allergists reported that they felt fairly compensated n 2020, nearly the same as 2019 (56%). That also places them on the lower end of the scale, at seventh from the bottom.
Infectious disease specialists had the lowest rate of feeling fairly compensated (44%). Topping the list are oncologists, with 79% saying they felt fairly compensated.
Nevertheless, 86% of allergists said they would choose medicine again if given the choice, which is higher than in 2019 (84%).
That rate is higher than the 78% of physicians overall who said they would choose medicine again.
Eighty-seven percent of physicians in allergy and immunology said they would pick the same specialty again.
Leading that list were dermatologists, orthopedists, and oncologists, each with 96% saying they would choose the same specialty again.
At the other end of the scale, only 71% of family medicine specialists reported that they would choose the same specialty again. There was even less enthusiasm among internal medicine specialists (68%) and those in public health and preventive medicine (67%).
Rewards and Challenges
In terms of the most rewarding aspects of the job, the most common response was "being very good at what I do/finding answers, diagnoses," which was reported by 32% of allergists. Following this was gratitude/relationships with patients (27%) and "knowing that I'm making the world a better place (eg, helping others) (22%).
Conversely, the most challenging aspects reported by allergists were "difficulties getting fair reimbursement from or dealing with Medicare and/or other insurers" (26%), followed by rules and regulations (19%) and dealing with difficult patients (16%).
Although for allergists the average amount of time spent on paperwork and administration outside of patient visits increased from 12.7 hours per week in 2019 to 14.6, that is still lower than the 16.3 hours reported by physicians overall.
The average number of patients seen per week reported by allergists dropped by about 12%, from 74 per week in 2019 to 65 per week in 2020. The greatest decline was reported by pediatricians, at 18%.
"Definite Signs of a Rebound"
In commenting on the survey, Stuart Abramson, MD, director of allergy and immunology services at Shannon Clinic/Shannon Medical Center, in San Angelo, Texas, said the results reflect the variety of changes allergists have had to grapple with during the pandemic.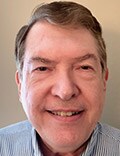 "In general, specialists like allergists have concerns that it may be more difficult to get appropriate referrals from primary care providers, given insurance issues and desire to continue to manage issues without specialty consultation," Abramson noted.
"However, specialty care has often been found to be more cost-effective in the long run through better prevention of morbidity of various conditions," he said.
Overall, Abramson added, "There are definite signs of rebound on our specialty areas.
"Practices are now more fully open, spirometry is resuming for immunized patients, and walk-in clinic immunotherapy is becoming more manageable and getting back to pre-COVID utilization," he said.
For more news, follow Medscape on Facebook, Twitter, Instagram, and YouTube.
Medscape Medical News © 2021

Send news tips to news@medscape.net.
Cite this: Allergist/Immunologist Earnings Took a 2020 Hit, but 'Signs of Rebound' Seen - Medscape - May 18, 2021.