Updated May 18, 2021 // Editor's note: This story has been updated with additional data (see table below) and commentary from Dr Tang.
There was no advantage to catheter ablation for rhythm control in atrial fibrillation (AF) compared with an aggressive rate-control strategy in patients who also had heart failure (HF) in a randomized trial. But enrollment to the study was halted prematurely and so was underpowered for the results to be conclusive.
But some trends suggested to researchers that, had there been continued enrollment and follow-up, the rhythm control strategy would have emerged as clearly superior, especially in at least one subgroup of patients.
In RAFT-AF, with a final enrollment of 411 out of a planned 600 patients with HF and a high burden of paroxysmal or persistent AF, those assigned to the ablation-based rhythm-control strategy showed a 23.4% rate of the primary endpoint of death or HF events over a median of about 3 years.
That compared with 32.5% for patients managed with rate control, which featured atrioventricular (AV) node-blocking meds supplemented — as needed — by AV junction ablation followed by insertion of a biventricular pacemaker, the so called "ablate and pace" approach.
The hazard ratio (HR) for the primary endpoint was 0.71 (95% CI, 0.49 - 1.03, P = .066), favoring rhythm control.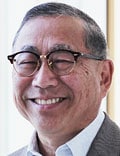 Enrollment to RAFT-AF, which started in 2011, was halted in 2018 on its data-monitoring board's recommendation because of "perceived futility" after what had been a follow-up averaging less than 20 months, said principal investigator Anthony S. Tang, MD, Western University, London, Ontario, Canada, when presenting the trial during the online American College of Cardiology (ACC) 2021 Scientific Sessions.
Of note, patients who entered the study with a left-ventricular ejection fraction (LVEF) no higher than 45% displayed what was considered a signal of possible benefit from the rhythm-control strategy vs rate control, a 37% reduction in risk of death or HF events (P = .059), Tang said. The risk reduction came in at only 12% (P = .67) for patients with an LVEF greater than 45%.
"One interpretation of the results is that there is no difference between the two study groups on mortality and heart failure events. An alternate interpretation is that there is a benefit, but we had fewer patients enrolled in the study than initially planned," Tang said, such that the difference failed to reach significance.
"There were numerically fewer primary outcomes and greater improvement on all the secondary outcome measures in the rhythm-control group than in the rate control group," Tang said at a press conference on the trial.
The entire rhythm-control group and, separately, its subgroup with reduced LVEF, showed significant gains for secondary endpoints that included LVEF itself, natriuretic peptides, 6-minute walk distance, and AF and HF health-related quality of life.
"One could say at least, probably, there's clinical significance for the ablation-based rhythm control vs rate control, especially in patients with the lower ejection fraction," Tang said.
"We need to wait to see, sometimes, the benefit of maintaining sinus rhythm," observed Christine M. Albert, MD, MPH, Cedars Sinai Medical Center, Los Angeles, California, as the invited discussant following Tang's presentation. That should be kept in mind, she said, when planning target enrollments and necessary follow-up times in the design of clinical trials like RAFT-AF.
Had enrollment been allowed to continue as planned, Albert said that "probably you would have had a positive study. We don't know that for sure, but I think we have to keep that in consideration when we interpret these findings."
Of the trial's patients with AF and in HF who were enrolled at 21 centers in Brazil, Canada, Sweden, and Taiwan, 197 were randomly assigned to rate control and 214 to rhythm control, and were included in the intention-to-treat analysis. However, 9 of those patients in the rhythm-control group did not receive their assigned treatment, Tang reported.
The age of the population, three fourths of whom were men, averaged 67. Two thirds were in NYHA class 2 with the remainder in class 3; and AF was persistent in 93%.
Table. Outcomes in RAFT-AF, Rate Control vs Rhythm Control Groups
End point
Rate Control (%)
N = 197
Rhythm Control (%)
N = 214
P value
Death or HF event* (primary outcome)
32.5
23.4
0.066
Death from any cause
17.3
13.6
0.349
HF Event
24.4
17.8
0.120
*HF events defined as an admission to a health care facility for longer than 24 hours; clinically significant worsening HF requiring an emergency department visit or other facility for treatment, or unscheduled need for intravenous diuretics and intensification of chronic HF meds.
The HR for the primary outcome, rhythm control vs rate control, was
0.71 (95% CI 0.49 - 1.03, P = .066) overall

0.63 (95% CI 0.39 - 1.02, P = .059) for LVEF 45% or lower

0.88 (95% CI 0.48 - 1.61, P = .67) for LVEF greater than 45%
Tang said the two strategies were comparable with respect to serious adverse events, which occurred in about 50% of both the rhythm-control patients and rate-control patients. But the types of such events varied between the groups. For example, serious adverse events related to a catheter procedure — performed far less often in the rate-control group, who saw almost no such complications — reached 10.8% for patients managed with rhythm control. They included myocardial perforation or injury to the esophagus or pericardium in 4.2%.
"These patients oftentimes have a significant arrhythmia burden, they're relatively frail, they're older, and they have all these other associated things that increases the morbidity profile," said Dhanunjaya R. Lakkireddy, MD, HCA Midwest Health, Overland Park, Kansas, putting the adverse-event rates in context.
"That being said, the trade-off I think is still worth it," because the groups' cumulative complication rates "are really not that much off," Lakkireddy, not associated with RAFT-AF, told theheart.org | Medscape Cardiology.
"I do believe that in the appropriate patient group, an aggressive approach to rhythm control using catheter ablation is perhaps a good strategy to think about, because the alternative is not really that great either," he said.
The trial's overall outcome is certainly not conclusive, "but I think it still is useful to help individual physicians determine treatment strategies. I would be less inclined to use the rhythm-control strategy for heart failure with preserved ejection fraction and more likely to use it in people with reduced ejection fraction," said Tang in a statement to journalists.
RAFT-AF was funded by the Canadian Institutes of Health Research. Tang discloses receiving research support from Medtronic and Abbott. Albert discloses receiving consulting fees or honoraria from MyoCardia, and Novartis; serving on a data safety monitoring board for Apple, and receiving research grants from Abbott Laboratories, the National Institutes of Health, Roche, and St Jude Medical. Lakkireddy has disclosed no relevant financial relationships.
American College of Cardiology 2021 Scientific Sessions: Abstract 411-12. Late-Breaking Clinical Trials — A Randomized Ablation-based Atrial Fibrillation Rhythm Control Versus Rate Control Trial In Patients With Heart Failure And High Burden Atrial Fibrillation (RAFT-AF)
Follow Steve Stiles on Twitter: @SteveStiles2. For more from theheart.org, follow us on Twitter and Facebook.
Medscape Medical News © 2021

Send news tips to news@medscape.net.
Cite this: RAFT-AF, Despite Itself, Hints at Advantage for Ablation Rhythm Control in Heart Failure With AF - Medscape - May 17, 2021.