Editor's note: Find the latest COVID-19 news and guidance in Medscape's Coronavirus Resource Center.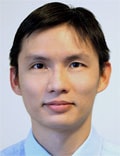 It's more evidence that Americans drank more alcohol during the COVID-19 lockdown. Rates of liver and gastrointestinal (GI) diseases associated with drinking alcohol rose after the COVID-19 pandemic started compared with the same period in 2019.
Interestingly, while the overall number of people seeking GI or liver specialist care dropped by 27%, the proportion of consults for alcohol-related GI and liver diseases jumped by nearly 60%, researchers report.
"We do believe that the lockdown of the pandemic has a direct effect on patients' alcohol consumption," senior study author Waihong Chung, MD, said during the Digestive Disease Week (DDW) preview media briefing on May 13.
"We urge primary care physicians and GI doctors and hepatologists to double down on questioning patients about alcohol use and to identify people who might need help sooner rather than later," added Chung, gastroenterologist at Lifespan/Warren Alpert Brown Medical School in Providence, Rhode Island.
"You have to ask. If you don't ask, you don't know," Chung told Medscape Medical News when asked how to broach the subject.
Symptoms of alcohol-related GI and liver diseases, especially acute alcoholic hepatitis, can include fatigue, abdominal pain, loss of appetite, and even jaundice in more severe cases. "I want to stress that some of these symptoms appear much later during the course of the disease," Chung said. "At the early phase, people might be asymptomatic. By the time people develop symptoms it might be too late. That's why it's important to ask."
"I really believe that physicians of all specialties should make it routine when you have a patient encounter to include assessment for alcohol use," he added.
Creating a clinical environment where patients feel safe to disclose their alcohol use is likewise essential.
Suggested questions include: Do you drink alcohol? How much did you drink in the past week?
"A few people will be offended by me asking this way, but it helps people who might think they have an alcohol problem open up [about it]," he said.
After Chung and colleagues noticed an increase in patients with alcohol-related GI and liver diseases, they conducted a hospital system-wide audit. They evaluated 558 inpatient GI consults during a lockdown phase from March 23 to May 10, 2020, and another 713 consults during a reopening phase from June 1 to July 19, 2020. They also compared results with consults from similar periods in 2019.
At the same time, consults for nonalcohol-related liver diseases, such as biliary obstruction/injury, inflammatory bowel disease, and gastrointestinal bleeding, did not change significantly. Also, during reopening the total volume of consults rebounded to 101% of the volume during the same period in 2019.
However, reopening also saw the proportion of these alcohol-related conditions remain elevated by 79%. Patients diagnosed with alcoholic hepatitis increased by 127%, for example. At the same time, patients in this population requiring inpatient endoscopy nearly tripled from 14% to 35%.
Alcohol-related GI and liver diseases included acute alcoholic hepatitis, alcoholic cirrhosis, alcoholic gastritis, alcoholic esophagitis, and pancreatitis. Most patients (70%) were men. Median age was 56 years during the lockdown phase and 51 years during the reopening phase.
"I think it's interesting. It fits into what people have anecdotally been suggesting," said Loren Laine, MD, chief of the section of digestive diseases at Yale University School of Medicine in New Haven, Connecticut, and moderator of the media briefing.
"It is [also] interesting to see how COVID has changed so many different things over the past year," he added when asked his opinion of the findings by Medscape Medical News.
Chung added that not all patients with alcohol use disorders are admitted to a hospital, "so we believe that the health problems related to increased alcohol use may be even higher in the community."
Although the study was conducted in one health system in one state, Chung said, "we do believe that the result of our study is an accurate reflection of what's happening in many other urban and suburban cities in the United States."
DDW 2021, a virtual event, is scheduled from May 21 to May 23, 2021. Visit the DDW website for more information.
DDW 2021. Abstract 436. To be presented May 22 at 1:50 PM ET.
Damian McNamara& is a staff journalist based in Miami. He covers a wide range of medical specialties, including infectious diseases, gastroenterology, and critical care. Follow Damian on Twitter: @MedReporter.
Follow Medscape on Facebook, Twitter, Instagram, and YouTube.
Medscape Medical News © 2021 WebMD, LLC

Send comments and news tips to news@medscape.net.
Cite this: GI and Liver Diseases Linked to Alcohol Spiked During Pandemic - Medscape - May 17, 2021.