Editor's note: Find the latest COVID-19 news and guidance in Medscape's Coronavirus Resource Center.
As the number of patients struggling with lingering effects of COVID-19 grows, much of the diagnosis and symptom management will fall on primary care, experts say.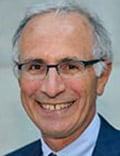 "It could be as many as 5% to 10% who are still having symptoms at 12 weeks. Those numbers are higher if you're talking about patients who had been hospitalized with COVID-19," Russ Phillips, MD, director of the Center for Primary Care at Harvard Medical School in Boston, Massachusetts, told Medscape Medical News.
A recent study from the Centers for Disease Control and Prevention (CDC) and Kaiser Permanente Georgia found that among 3171 nonhospitalized adult patients with COVID-19, 69% had one or more outpatient visits 28 to 180 days after the diagnosis. Two thirds had a visit for a new primary diagnosis, and about one third had a new specialist visit. Symptom diagnoses included cough, shortness of breath, chest or throat pain, and fatigue.
These visits have come while cases of acute COVID continue to occur, and there has been an increase in patients returning to primary care after avoiding it while the pandemic surged. For these patients, delay in seeking care has often led a worsening of chronic conditions.
Phillips pointed to a shortcoming in primary care that will need to be addressed with regard to long-COVID: "We don't have good systems to follow patients and their symptoms over time."
Long-COVID will require that kind of care, but current payment systems don't support proactively reaching out to patients to track them over time, he noted.
"We do a good job of identifying these issues for patients who come in, but it's the patients who don't that we worry about the most," he said.
Phillips provided examples of the kind of management plans needed to improve outcomes for patients with long-COVID. In anticoagulation clinics, patients who receive blood thinners are monitored closely, and in mental health care, patients with depression are linked with social workers and are monitored regularly.
"Around COVID, those management plans are in their infancy," he said.
John Brooks, MD, chief medical officer for the CDC's COVID-19 response, testified in a congressional hearing at the end of April that interim guidance concerning protocols for long-COVID in primary care are forthcoming. He also noted that the CDC is working closely with the Centers for Medicare & Medicaid Services to develop medical coding for long-COVID.
In the meantime, Phillips said, one strategy is to have patients self-monitor their condition and relay results to primary care physicians electronically.
As an example, Phillips described a patient with long-COVID who was receiving supplemental oxygen and who wanted to resume her exercise regimen.
She checked her own oxygen saturation levels before and during exercise and reported the levels every few days through their patient portal.
"Very slowly we were able to cut down on her oxygen and increase her exercise capacity until she no longer needed oxygen and could go back to her usual activities of daily living," he said.
Nurse practitioners, social workers, and other nonphysician care team members may be increasingly relied upon to provide care for long-COVID patients as well, he said.
Additionally, telehealth, which currently is reimbursed the same way as in-person visits are, enables easier access for checking in with patients, he said.
Empathy and Listening Needed
Sabrina Assoumou, MD, MPH, assistant professor of medicine at Boston University School of Medicine, Boston, Massachusetts, told Medscape Medical News that it will be crucial to address healthcare disparities as long-COVID cases mount.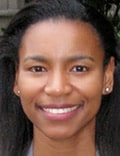 COVID disproportionately affects communities of color, and it stands to reason that that will be the case for long-COVID as well, she said. Diversifying the workforce will be vital, inasmuch as diagnosis may depend on how well a physician listens to patients as they describe their symptoms, continued Assoumou, whose primary care practice centers on HIV patients.
The symptoms of long-COVID are vague, she explained, and include brain fog, fatigue, and shortness of breath, and it takes longer to diagnose than many conditions.
Assoumou said some people were never tested for COVID and never received a diagnosis, yet they are now experiencing the extended effects.
"Long-COVID will force us to go back to the basics ― like really listening to our patients," she said. "We're definitely going to need to be more empathetic."
No Large Influx Yet
Charles Vega, MD, health sciences clinical professor of family medicine at the University of California, Irvine, said he is skeptical that the primary care system will be overwhelmed with long-COVID cases.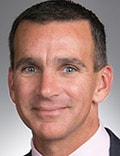 Vega is a family physician working in the largest safety net clinic in Orange County, California. About 90% of his patients are LatinX, a population disproportionately burdened by COVID, yet he hasn't seen a surge in long-COVID cases.
He said that may be because patients know there isn't a treatment for long-COVID. They are well connected through online forums such as Body Politic COVID-19 Support Group and may not feel they need to see a doctor.
"It wasn't scientists finding [long-COVID], it was patients who developed this disease model themselves," he said. "That's where most of the data sharing is."
Yet, for long-COVID patients who do need care, primary care is the best home for them, Vega said.
He said the most common symptoms he sees are fatigue and poor activity tolerance. "They get winded going to the bathroom," he said.
The most difficult symptom is dyspnea, he said. Patients describe being breathless, but it's not bad enough to qualify for supplemental oxygen.
"Being breathless is a pretty desperate thing and hurts quality of life," he said.
Most patients describe general malaise.
Care for long-COVID will require medical care and mental health care, Vega notes. Primary care is already set up to screen and to coordinate care with the appropriate provider.
"I think there's a role for specialists, but primary care has to be involved," he said.
Phillips, Assoumou, and Vega report no relevant financial relationships. Vega is a regular contributor to Medscape.
Marcia Frellick is a freelance journalist based in Chicago. She has previously written for the Chicago Tribune and Nurse.com and was an editor at the Chicago Sun-Times, the Cincinnati Enquirer, and the St. Cloud (Minnesota) Times. Follow her on Twitter at @mfrellick.
Medscape Medical News © 2021

Send news tips to news@medscape.net.
Cite this: Pressure on Primary Care Expected to Intensify With Long-COVID - Medscape - May 18, 2021.