Online bullying of adolescents is linked to an increased risk for suicidal thoughts and actions, results of a large review show.
A study of more than 96,000 children and adolescents showed that nearly 9% were victims of cyberbullying. In addition, the risk for suicidal thoughts was 12 times greater in those who were cyberbullied than in those who were not. The risk for self-harming behaviors and suicide attempts was also significantly increased.
The study's authors note that increased use of social media during the COVID-19 pandemic may exacerbate this risk.
"Enhanced vigilance is required especially during these unprecedented times to prevent the adverse effects of cyberbullying," they note.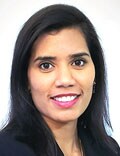 "Mental health professionals need to initiate screening for bullying from a young age, screen at every visit, and encourage adolescents to openly communicate with parents or healthcare providers if they are being bullied," lead author Jayasudha Gude, MBBS, told Medscape Medical News.
Gude presented her findings at the virtual American Psychiatric Association (APA) 2021 Annual Meeting.
Sarcasm vs Bullying
Gude, who graduated from Maharajah's Institute of Medical Sciences, Nellimarla, India, and is currently applying for a residency in psychiatry in the United States, said this research is personal.
"Bullying is very common in India, although a lot of people would label it as sarcasm. I believe there is a very thin line between sarcasm and bullying. I used to get bullied a lot and have had friends who have been affected by bullying," Gude said.
The investigators evaluated the overall prevalence of cyberbullying and its association with suicidal ideation, self-harm, and suicide attempts.
They identified 433 articles through a literature search, reviewed 64 relevant articles, and included 16 in their analysis. The search focused on children and adolescents aged 11 to 18 years who experienced cyberbullying.
The 16 selected studies included 96,183 persons; the overall prevalence of cyberbullying was 8.9%.
Results showed that children and adolescents who were cyberbullied had a greater than 12-fold increased risk of having suicidal thoughts (odds ratio [OR], 12.3; 95% CI, 6.57 – 23.03; P < .00001).
Children and adolescents who were harassed online were also at significantly increased risk for engaging in self-harming behaviors (three studies: OR, 35.08; 95% CI, 18.54 – 66.38; P < .00001) and making a suicide attempt (seven studies: OR, 7.84; 95% CI, 3.31 - 18.53; P < .00001).
The major limitation of the analysis was significant heterogeneity between studies.
"This is simply a first step in analyzing the data," Gude said. "We need more research in this area and to come up with strategies to recognize bullying/cyberbullying and ways to intervene."
Key unanswered questions include what causes an individual to cyberbully, how to address the problem, and what the mental health effects of cyberbullying are in the long term, Gude said.
Important but Not Surprising
Commenting on the findings for Medscape Medical News, Charles B. Nemeroff, MD, PhD, professor and chair, Department of Psychiatry and Behavioral Sciences, Dell Medical School, University of Texas at Austin, Austin, Texas, said this study is "important as it combines all of the reports available into a single meta-analysis."
Nemeroff, who was not involved with this research, is principal investigator of the Texas Child Trauma Network.
"We are recruiting children and adolescents with a recent history of trauma; and bullying and cyberbullying are, unfortunately, very common. The link between cyberbullying and suicidality has been observed clinically for some time with multiple case reports and relatively small studies," Nemeroff said.
"This meta-analysis tells us what we long suspected of the close relationship and should raise the screening for cyberbullying to a mandatory level for mental health professionals and primary care physicians, including pediatricians and family doctors," he added.
Gude and Nemeroff have disclosed no relevant financial relationships.
American Psychiatric Association (APA) 2021 Annual Meeting: Presented May 3, 2021.
For more Medscape Psychiatry news, join us on Facebook and Twitter.
Medscape Medical News © 2021

Cite this: Online Bullying Tied to an Increased Risk for Suicidal Thoughts, Actions - Medscape - May 13, 2021.