New digital tools are on the horizon to help patients with attention-deficit/hyperactivity disorder (ADHD) manage the condition.
Speakers at the World Congress on ADHD – Virtual Event described innovations aimed at improving medication compliance or reducing symptoms through the use of smartphone technology such as apps and text messaging, and video games. Some of these technologies have shown promising results in clinical trials, but the experts called for additional studies to further vet their efficacy.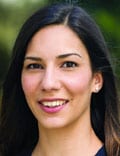 Digital technologies have limitations and should be seen as adjunctive rather than standalone tools that can aid clinicians and educators, said Hannah Kirk, PhD, a psychology research fellow at Monash University's Turner Institute for Brain and Mental Health in Clayton, Australia. Kirk joined three other speakers for the session: "ADHD in the digital age – From pitfalls to challenges."
An Explosion in Technology
ADHD, the most common neurodevelopmental disorder, has global prevalence rates ranging from 5% to 7%, said Kirk. Digital technology and digital health "have been heralded as having enormous potential to improve early access and to improve the increasing demand in child support services," she said.
The world has seen an explosion of digital technology innovation in the last decade, spurred on most recently by the COVID-19 pandemic. New demand exists for tools in educational and health care settings to provide information and support through websites, apps, SMS, video conferencing, and wearable devices, Kirk said.
Looking at the landscape of ADHD digital therapeutics, "there are probably tens of thousands of apps and other digital products to treat and manage conditions across the spectrum," said Scott H. Kollins, PhD, MS, a clinical psychologist at Duke Health's ADHD Clinic in Durham, N.C.
In general, few developers of these products have conducted rigorous, well-controlled trials, he noted.
Video Game Interventions
AKL-T01, a tool that pairs continuous fine motor tasks and perceptual reaction time tasks, went through several rounds of clinical trials to achieve federal approval as a digital therapeutic.
"This not just another video game," said Kollins, who helped developed it. The tool's adaptive algorithms adjust and monitor task difficulty based on performance, using a video game format and rewards to engage users.
Two phase 3 trials provided the basis for the Food and Drug Administration's approval of AKL-T01, also known as EndeavorRx, in 2020. The first trial, published in The Lancet, randomized 348 children 1:1 to receive either the AKL-T01 treatment or a controlled intervention, which was a word game. Participating children aged 8-12 with a confirmed ADHD diagnosis were asked to play the game for about 25 minutes a day, 5 days a week over 4 weeks. The study excluded children who were taking medicine.
The researchers reported statistically significant improvements in attentional functioning in the AKL-T01 group as rated by test of variables of attention. The trial reported no serious adverse events, although one child in the AKL-T01 group withdrew from the study.
"As kids go through this treatment, it's challenging and the difficulty levels increase, so it's not surprising that kids get frustrated with that, or have emotional outbursts," Kollins said. Those reactions suggest that the intervention was working, he added.
A follow-up study, published in npj Digital Medicine, broadened the scope. That study included children who had taken medication and extended the study period. Overall, 206 children aged 8-14 (130 on stimulants and 76 on no medication) played the game for 28 days, taking a pause for another 28 days, then reinitiating the treatment.
As in the first trial, AKL-T01 significantly improved ADHD-related impairment, a metric that continued to improve in the second round of treatment. Looking at secondary outcomes, the proportion of children deemed as clinical responders on the Impairment Rating Scale, 68.3% of all of the participants were responders by the end of the study on the ADHD ratings scale, meaning there was a greater than 30% improvement in symptoms. Upward of 50% of participants at the end of the second round of treatment showed substantial improvement in their ADHD ratings scale scores.
"This was really a substantial move ... the first-ever app-based video game approved by the FDA," noted Kollins, who is affiliated with the Duke Clinical Research Institute. Some skeptics have called this a marketing ploy or have questioned the integrity of the FDA approval process.
"I would submit and argue that the rigor of the trial speaks for itself," he said. "But it's not surprising that there's skepticism in the clinical community about something like this – a brand new treatment modality."
In her own research, Kirk has studied game-based interventions aimed at assessing ADHD and improving cognitive training. In 2018, her team developed a touch screen game–based intervention for early evaluation of attention skills, using six activities. In a visual search task, children were asked to locate red lobsters on a screen that showed a variety of underwater creatures. In another selection attention task, children were asked to scan the screen for a particular target, such as a yellow star, and to indicate whether that target was absent or present on the screen. Other tasks assessed for sustained attention abilities and information processing speed.
She and her colleagues recruited 340 children aged 4-7 years to evaluate whether the tool produced consistent results over time, and compared favorably to existing measures of attention. None of the participants had been diagnosed with ADHD. To assess reliability, a subset of children completed another assessment 2 weeks after the first one. The study showed varying results according to activity. The visual search task had high test-retest reliability and the strongest validity, compared with the other tasks. The sustained attention tasks exhibited the weakest validity.
The next steps are to assess whether this tool is sensitive enough to detect differences between children with or without clinical attention difficulties such as ADHD, Kirk said.
Apps Improve Adherence
As some technologies focus on reducing symptoms through games, others seek to improve medication compliance through SMS and smartphone apps.
Studies have shown that medication can decrease incidence of smoking, mood disorders, traumatic brain injuries, car crashes, and educational outcomes. However, risk decreases only if compliance is good, said Joseph Biederman, MD. Right now, "there's extremely poor adherence to stimulant medications in ADHD" across the world, said Biederman, chief of clinical and research programs in pediatric psychopharmacology and adult ADHD at Massachusetts General Hospital in Boston.
"This is a problem that's driven by ADHD itself," he continued. Prescribers don't always have the time to educate the patient on medications, deal with misconceptions, or provide support for management of daily activities.
Text reminders may offer a solution. Partnering with a Canadian technology company, MEMOTEXT, Biederman and colleagues at Massachusetts General Hospital developed an SMS-based disease management intervention for ADHD.
The tool aims to manage work, home life, and social relationships by supporting the timely renewal of medications. It doesn't just remind people to take their ADHD medication, it reminds them to take any other medication they need, and provides the reasons why it's important to take these drugs. Through interactive questions, it also assesses the progress and knowledge of patients and families about ADHD.
Testing this app in pediatric settings, Biederman and colleagues published a study in the Journal of Psychopharmacology showing a dramatic increase in compliance – from 60% to 90%.
In another study, this one published in the Journal of Clinical Psychopharmacology, Biederman and colleagues found that compliance improved, from 35% to 70% in adults. The SMS program in these settings not only improved adherence, but it also reduced costs of ADHD-associated complications while adding beneficial support and value to patients, families, and prescribers, Biederman said.
Promising findings about the power of apps to increase ADHD medication adherence led Luis Augusto Rohde, MD, PhD, and colleagues to develop the FOCUS app in 2016, for use in his home country of Brazil. The app objectively monitors symptoms of ADHD and establishes cooperative relationships between the patient, their families, and caregivers, said Rohde, professor of child and adolescent psychiatry at the Federal University of Rio Grande do Sul's department of psychiatry, Porto Alegre, Brazil.
FOCUS works through collaboration. Anyone involved in the patient's care: teachers, family members, and health care professionals, can download the app. Through this shared connection with the patient, they can participate in weekly assessments of symptoms and adverse events. A task manager sends medication reminders to the patient, who can select activities to help monitor daily performance and customize rewards.
All of those features "make it much easier to plan and individualize treatments and discuss compliance and issues with the patient," Rohde said.
FOCUS traffic ranges from 1,200 to 1,500 active users each week, offering a wealth of data to mine on compliance, behavior, and adverse events. An upcoming randomized clinical trial in three groups of patients will further explore FOCUS's ability to increase adherence to treatment, Rohde said.
Digital Tech Pros and Cons
The accessibility of digital technology to children living in remote areas is one of its biggest assets, Kirk said.
Digital technologies capture real time data, are easy to use, are suitable for young children with developmental disorders, have few adverse effects, and can be easily updated. However, there are some limitations, she added. Attitudes toward technology, time required to supervise their use, and funding to facilitate the use of such technology can hinder implementation. Given that digital technology is increasingly being used to collect sensitive medical data and assess clinical conditions, it's crucial for these new technologies to be compliant with HIPAA requirements, Kirk said.
"We are at the front end of a revolution, and much more of this is coming down the pike," Kollins predicted. Developers need to be thoughtful and deliberate in how they design clinical evidence strategies for digital therapeutics for ADHD.
"There's much work that needs to be done from a clinical, statistical, regulatory, and policy perspective, but this journey illustrates this can be done with ADHD and other mental health conditions."
Kirk disclosed working previously for a small technology company in Melbourne that developed medical technologies for children. Kollins' work has been supported by numerous U.S. agencies, including the National Institute of Mental Health. He has served as a consultant to numerous pharmaceutical companies tied to ADHD clinical psychopharmacology. Biederman has provided research support to Genentech, Headspace, Pfizer, Roche Translational & Clinical Research Center, and other pharmaceutical companies. Also, Biederman has a partnership with MEMOTEXT through Partners Healthcare Innovation. Rohde has received grant or research support from, and served as a consultant to, several companies, including Bial, Novartis, Pfizer, and Shire/Takeda. He has received authorship royalties from Oxford University Press and ArtMed, and travel grants from Shire.
This article originally appeared on MDedge.com, part of the Medscape Professional Network.
Medscape Medical News © 2021 WebMD, LLC

Cite this: Emergence of New Digital ADHD Intervention Tools - Medscape - May 11, 2021.