The American College of Cardiology (ACC) pulled off an impressive all-virtual meeting last March, less than 3 weeks after canceling its in-person event and just 2 weeks after COVID-19 was declared a national emergency.
Optimistic plans for the ACC Scientific Session 2021 (ACC.21) to be a March hybrid affair in Atlanta pivoted not once, but twice, as the pandemic evolved, with the date pushed back 2 full months, to May 15 to 17, and the format revised to fully virtual.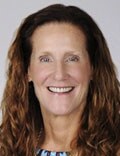 "While this meeting is being delivered virtually, I think you'll see there have been benefits in the time to plan and also the lessons that ACC has learned in virtual education over the past year. This has come together to really create a robust educational and scientific agenda," ACC.21 chair Pamela B. Morris, MD, said in a press conference focused on the upcoming meeting.
Over the 3 days, there will be more than 200 education sessions, 10 guideline-specific sessions, and 11 learning pathways that include core areas, but also special topics, such as COVID-19 and the emerging cardio-obstetrics subspecialty.
The meeting will be delivered through a new virtual education program built to optimize real-time interaction between faculty members and attendees, she said. A dedicated portal on the platform will allow attendees to interact virtually, for example, with presenters of the nearly 3000 ePosters and 420 moderated posters.
For those suffering from Zoom fatigue, the increasingly popular Heart2Heart stage talks have also been converted to podcasts, which cover topics like gender equity in cardiology, the evolving role of advanced practice professionals, and "one of my favorites: art as a tool for healing," said Morris, from the Medical University of South Carolina, Charleston. "Those sessions are really not to be missed."
Reconnecting is an underlying theme of the meeting but the great divider will not be ignored. COVID-19 will be the focus of two 90-minute Intensive Sessions on Saturday, May 15, the first kicking off at 10:30 AM ET, with the Bishop Keynote lecture on bringing health equity to the frontline of cardiovascular care, followed by lessons learned during the pandemic, how to conduct clinical trials, and vaccine development.
The second session, set for 12:15 PM, continues the "silver linings" theme, with case presentations on advances in telehealth, myocardial involvement, and thrombosis in COVID. For those wanting more, 18 abstracts are on tap in a 2-hour Spotlight on Special Topics session beginning at 2:30 PM.
Asked about the pandemic's effect on bringing science to fruition this past year, Morris said there's no question it's slowed some of the progress the cardiology community had made but, like clinical practice, "we've also surmounted many of those obstacles."
"I think research has rebounded," she said. "Just in terms of the number of abstracts and the quality of abstracts that were submitted this year, I don't think there's any question that we are right on par with previous years."
Indeed, 5258 abstracts from 76 countries were submitted, with more than 3400 chosen for oral and poster presentation, including 25 late-breaking clinical trials to be presented in five sessions.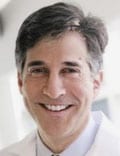 The late-breaking presentations and discussions will be prerecorded but speakers and panelists have been invited to be present during the streaming to answer live any questions that may arise in the chat box, ACC.21 vice-chair Douglas Drachman, MD, Massachusetts General Hospital, Boston, told theheart.org | Medscape Cardiology.
Late-Breaking Clinical Trials
The Joint ACC/JACC Late-Breaking Clinical Trials I (Saturday, May 15, 9:00 AM–10:00 AM) kicks off with PARADISE-MI, the first head-to-head comparison of an angiotensin receptor neprilysin inhibitor (ARNI) and an angiotensin-converting-enzyme (ACE) inhibitor in patients with reduced ejection fractions (EFs) after MI but no history of heart failure (HF), studying 200 mg sacubitril/valsartan (Entresto) vs 5 mg of ramipril, both twice-daily, in 5669 patients.
Sacubitril/valsartan was initially approved for HF with reduced EF and added a new indication to treat some HF patients with preserved EF. Novartis, however, recently told investors that although numerical trends consistently favored the ARNI over the ACE inhibitor ramipril, the phase 3 study failed to meet the primary endpoint for efficacy superiority of reducing the risk for cardiovascular (CV) death and HF events after an acute MI.
Second up is ADAPTABLE, which looks to close a surprising evidence gap over whether 81 mg or 325 mg daily is the optimal dose of the ubiquitously prescribed aspirin for secondary prevention in high-risk patients with established atherosclerotic CV disease.
The open-label, randomized study will look at efficacy and major bleeding over roughly 4 years in 15,000 patients within PCORnet, the National Patient-Centered Clinical Research Network, a partnership of clinical research, health plan research, and patient-powered networks created to streamline patient-reported outcomes research.
"This study will not only give important clinical information for us, practically speaking, whether we should prescribe lower- or higher-dose aspirin, but it may also serve as a template for future pragmatic clinical trial design in the real world," Drachman said during the press conference.
Up next is the 4812-patient Canadian LAAOS III, the largest trial to examine the efficacy of left atrial appendage occlusion for stroke prevention in patients with atrial fibrillation (AF) already undergoing cardiac surgery. The primary outcome is the first occurrence of stroke or systemic arterial embolism over an average follow-up of 4 years.
Percutaneous closure of the left atrial appendage (LAA) has been shown to reduce stroke in AF patients at high-risk of bleeding on systemic anticoagulation. But these devices can be expensive and studies haven't included patients who also have valvular heart disease, a group that actually comprises more than half of patients undergoing cardiac surgery who also have AF, he noted.
At the same time, surgical LAA closure studies have been small and have had very mixed results. "There isn't a large-scale rigorous assessment out there for these patients undergoing surgery, so I think this is going to be fascinating to see," Drachman said.
The session closes with ATLANTIS, which looks to shed some light on the role of anticoagulation therapy in patients after transcatheter aortic valve replacement (TAVR or TAVI). POPular TAVI, presented at ACC.20, showed aspirin alone was the preferred antithrombotic therapy over aspirin plus clopidogrel (Plavix) in patients not on oral anticoagulants, but the optimal anticoagulation regimen remains unsettled.
The French open-label, 1510-patient ATLANTIS trial examined whether the novel oral anticoagulant apixaban (Eliquis) is superior in preventing CV events after TAVR, compared with antiplatelet therapy in patients without an indication for anticoagulation and compared with vitamin K antagonists in those receiving anticoagulants.
An ATLANTIS 4D CT substudy of valve thrombosis is also slated for Saturday's Featured Clinical Research 1 session at 12:15 to 1:45 PM.
Sunday LBCTs
Drachman highlighted a series of other late-breaking studies, including the global DARE-19 trial testing the diabetes and HF drug dapagliflozin (Farxiga) given with local standard-of-care therapy for 30 days in hospitalized COVID-19 patients with CV, metabolic, or renal risk factors.
Although sodium-glucose cotransporter-2 inhibitors have been white hot of late, top-line results reported last month show dapagliflozin failed to achieve statistical significance for the primary endpoints of reducing organ dysfunction and all-cause mortality and for improving recovery. Details will be presented in the Joint ACC/JAMA Late-Breaking Clinical Trials II (Sunday, May 16, 8:00 AM–9:30 AM).
Two trials, FLOWER-MI and RADIANCE-HTN TRIO, were singled out in the Joint ACC/N Engl J Med Late-Breaking Clinical Trials III (Sunday, May 16, 10:45 AM–12:00 PM). FLOWER-MI examines whether fractional flow reserve (FFR) is better than angiography to guide complete multivessel revascularization in ST-elevation MI patients with at least 50% stenosis in at least one nonculprit lesion requiring percutaneous coronary intervention (PCI). Recent studies have shown the superiority of FFR guided PCI for nonculprit lesions, compared with culprit lesion treatment-only, but this is the first time FFR-and angiography-guided PCI have been compared in STEMI patients.
RADIANCE-HTN TRIO already tipped its hand, with top-line results reported late last year showing that the trial met its primary efficacy endpoint of greater reduction in daytime blood pressure over 2 months with the Paradise endovascular ultrasound renal denervation system, compared with a sham procedure, in 136 patients with resistant hypertension, importantly, after being given a single pill containing a calcium-channel blocker, angiotensin II receptor blocker, and diuretic.
Renal denervation for hypertension has been making something of a comeback, with the 2018 RADIANCE-HTN SOLO reporting better ambulatory blood pressure control with the Paradise system than with a sham procedure in the absence of antihypertensive agents. The device has been granted breakthrough device designation from the US Food and Drug Administration for the treatment of hypertensive patients who are unable to sufficiently respond to or are intolerant of antihypertensive therapy.
Monday LBCTs
In the Late-Breaking Clinical Trials IV session (Monday, May 17, 8 AM–9:30 AM), Drachman called out a secondary analysis from GALATIC-HF looking at the impact of EF on the therapeutic effect of omecamtiv mecarbil. In last year's primary analysis, the selective cardiac myosin activator produced a modest but significant reduction in HF events or CV death in 8232 patients with HF and an EF of 35% or less.
Rounding out the list is the Canadian CAPITAL CHILL study of moderate vs mild therapeutic hypothermia in out-of-hospital cardiac arrest, to be presented in the final Late-Breaking Clinical Trials V session (Monday, May 17, 10:45 AM–12:00 PM).
The double-blind trial sought to determine whether neurologic outcomes at 6 months are improved by targeting a core temperature of 31 ˚C vs 34 ˚C after the return of spontaneous circulation in comatose survivors of out-of-hospital cardiac arrest.
"For me, I think this could really change practice and has personal relevance from experience with cardiac arrest survivors that I've known and care for very deeply," Drachman told theheart.org | Medscape Cardiology. "I think that there's a lot of opportunity here as well."
Asked what other trials have the potential to change practice, Drachman said FLOWER-MI holds particular interest because it looks at how to manage patients with STEMI with multiple lesions at the point of care.
"We've gained a lot of clarity from several other prior clinical trials, but this will help to answer the question in a slightly different way of saying: can you eyeball it, can you look at the angiogram and say whether or not that other, nonculprit lesion ought to be treated in the same hospitalization or should you really be using a pressure wire," he said. "For me as an interventionalist, this is really important because when you finish up doing an intervention on a patient it might be the middle of the night and the patient may be more or less stable, but you've already exposed them to the risk of a procedure, should you then move on and do another aspect of the procedure to interrogate with a pressure wire a remaining narrowing? I think that's very important; that'll help me make decisions on a day-to-day basis."
Drachman also cited RADIANCE-HTN TRIO because it employs an endovascular technique to control blood pressure in patients with hypertension, specifically those resistant to multiple drugs.
During the press conference, Morris, a preventive cardiologist, put her money on the ADAPTABLE study of aspirin dosing, reiterating that the unique trial design could inform future research, and on Sunday's 8:45 AM late-breaking post hoc analysis from the STRENGTH trial that looks to pick up where the controversy over omega-3 fatty acid preparations left off at last year's American Heart Association meeting.
A lack of benefit on CV event rates reported with Epanova, a high-dose combination of eicosapentaenoic acid (EPA) and docosahexaenoic acid, led to a contentious debate over how to reconcile STRENGTH with the findings from REDUCE-IT, which showed a 25% relative risk reduction in major CV events with the EPA product, icosapent ethyl (Vascepa).
STRENGTH investigator Steven Nissen, MD, Cleveland Clinic, and REDUCE-IT investigator and session panelist Deepak Bhatt, MD, Brigham and Women's Hospital, Boston, will share the virtual stage at ACC.21, but Morris said the "good news" is both researchers know one another very well and "will really be focusing on no political issues, just the omega-3 fatty levels in the bloodstream and what does that mean in either trial."
"This is not designed to be a debate, point counterpoint," she added.
For that, as all cardiologists and journalists know, there will be the wild and woolly #CardioTwitter sphere.
Follow Patrice Wendling on Twitter: @pwendl. Follow ACC.21 coverage from theheart.org | Medscape Cardiology on Twitter and Facebook.
Medscape Medical News © 2021

Cite this: ACC.21 Looks to Repeat Success Despite Pandemic Headwinds - Medscape - May 10, 2021.