The first clinical trial of fecal microbiota transplantation in patients with psoriatic arthritis has found the procedure to be as safe as a sham procedure, but it didn't show any effectiveness in decreasing PsA symptoms over 6 months, a team of researchers in Denmark reported in Annals of the Rheumatic Diseases (2021 Apr 29. 10.1136/annrheumdis-2020-219511).
Nonetheless, the investigators said the trial indicates fecal microbiota transplantation (FMT) is worthy of further study.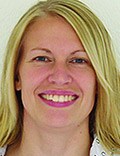 "Overall, we think that the results are very interesting and that the feasibility and safety aspects as well as the clinical results of the trial may encourage more research into the potential of FMT in the treatment of inflammatory arthritis and may help guide the direction of future trials within the field," lead author Maja S. Kragsnaes, MD, PhD, and principal investigator Torkell Ellingsen, MD, PhD, of Odense (Denmark) University Hospital said together in an interview.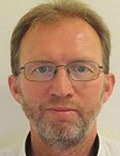 "The most important findings from this trial is that FMT appears to be safe in patients with PsA and that the patients find the treatment acceptable, and it supports future research into the therapeutic potential of FMT in PsA," they said.
The study evaluated 6-month outcomes of 31 patients randomized to the FMT and sham groups. FMT patients were three times more likely to experience treatment failure – defined by the need for treatment intensification – with failure rates of 60% versus 20% in the sham group.
As a secondary endpoint, the study used 6-month change in the Health Assessment Questionnaire Disability Index (HAQ-DI) and 20% improvement in American College of Rheumatology criteria (ACR20). The sham group demonstrated a greater decrease in HAQ-DI, indicating better physical function (–0.30 vs. –0.07; P = .031). The proportion of ACR20 responders was similar between both groups: 47% for the FMT patients (7 of 15) and 53% for sham (8 of 15).
The study included adults aged 18-75 years with active peripheral disease, defined as three or more swollen joints, who'd been taking at least15 mg methotrexate a week for at least 3 months before enrolling in the study, with a washout period of 12 weeks (26 weeks for those on biologic agents). Four healthy donors provided the stool transplants.
In the study, Kragsnaes and Ellingsen acknowledged that FMT has been shown to be safe for Clostridioides difficile infection or inflammatory bowel disease when "thoroughly screened stool" is used. "Hence," they wrote, "our findings add to the growing body of evidence suggesting a gut-joint axis in the pathogenesis of PsA."
Factors that may influence the effectiveness of FMT in PsA merit further investigation, Kragsnaes and Ellingsen said. "From FMT trials in patients with active ulcerative colitis, higher dose and repeated administration appear to be effective and safe in inducing remission," they said in their joint statement, pointing to research from China.
"Moreover," they added, "successes of FMT in inflammatory bowel disease appear to have been driven by 'superdonors' characterized by the presence or absence of specific bacteria species."
They said will continue to investigate the effectiveness of FMT in immune-mediated diseases, including how to characterize superdonors.
"We will conduct new randomized trials using different FMT strategies – by changing the type of administration form, dose, and treatment frequency – to explore whether microbial dysbiosis or specific bacteria are common or decisive mediators of disease activity in inflammatory diseases and whether this proposed relation can be modified without exacerbating the disease," Kragsnaes and Ellingsen said.
Kragsnaes and Ellingsen had no relevant financial relationships to disclose.
This article originally appeared on MDedge.com, part of the Medscape Professional Network.
Medscape Medical News © 2021 WebMD, LLC

Cite this: Fecal Transplantation Safe but Ineffective in PsA Trial - Medscape - May 07, 2021.