Social and economic disparities are linked to an increased risk for psychosis in racialized communities, new research shows.
Results of a literature review of social and economic disparities in mental illness suggest that "structural racism" contributes to social and environmental conditions that affect psychosis risk.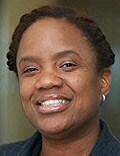 "Black and Latino people suffer disproportionately from psychosis risk factors, at the neighborhood level and at the individual level, in large part as a result of structural racism," study investigator Deidre M. Anglin, PhD, associate professor, Department of Psychology, the City College of New York, New York City, told reporters attending a press briefing.
The social environment, which, for minorities, involves disadvantage and discrimination, may account for this increased psychosis risk, perhaps even more so than genetics, she said. Structural racism "is a critical public health threat," Anglin added
The findings were presented at the virtual American Psychiatric Association (APA) 2021 Annual Meeting and were simultaneously published online May 3 in The American Journal of Psychiatry.
Perpetual Disadvantage
The researchers examined US-based evidence connecting characteristics of social environments with outcomes across the psychosis continuum ― from psychotic experiences to schizophrenia.
Citing numerous studies, the researchers highlighted three key areas that reflect social and environmental conditions, that may affect psychosis risk, and that disproportionately affect minorities. These included neighborhood factors, trauma in a US context, and racial disparities during the prenatal and perinatal periods.
The data that were related to neighborhoods revealed "just how much racism has historically structured US neighborhoods in ways that generationally perpetuate disadvantage for racially minoritized communities," said Anglin.
"This happens through inequitable access to resources, such as healthcare, clean air, education, employment, but also in terms of disproportionate exposure to environmental toxins and stressors," she said.
These neighborhood factors are associated with cumulative stress that may be linked to heightened risk for psychosis, the investigators note.
US studies show that rates of adverse childhood experiences, such as abuse and emotional and physical neglect, are higher among racial and ethnic minorities.
Police victimization and gun violence disproportionately affect racial minorities and create what the investigators call "a unique type of collective trauma" in the United States. They note that Black men have a 1 in 1000 chance of being a victim of lethal force by police over their lifetime. By comparison, White men have a 39 in 100,000 chance.
One study of a diverse sample from four large US urban centers showed that those who self-reported different types of police victimization were more likely to report psychotic experiences. Another study showed that greater exposure to gun violence fatalities, regardless of police involvement, was positively associated with psychotic experiences.
Obstetric Complications
A variety of obstetric complications, including infection, maternal inflammation, and stress, have been associated with increased risk for psychotic disorders in US samples.
"What we saw emerge from the literature is that Black women in the US are at substantially increased risk for many of these obstetrical complications compared to White women, and this is not necessarily explained by socioeconomic status," said Anglin.
Neighborhood- and individual-level factors appear to affect the disparity in these outcomes. A recent study revealed that exposure to environmental contaminants such as air pollution is associated with higher rates of preterm birth and low birth weight differentially in Black mothers compared with other mothers, "possibly as a result of an interaction between prenatal stress and contaminants," the investigators note.
Research also indicates that Black women are more likely to have lower levels of cortisol during the second trimester of pregnancy compared with women of other racial and ethnic groups. Cortisol is essential for fetal growth. Evidence links lower cortisol levels in later stages of pregnancy with decreased fetal growth in individuals who develop schizophrenia.
Black women have higher levels of certain stress biomarkers, including inflammatory C-reactive protein and adrenocorticotropic hormone, in mid- to late pregnancy compared with White women of the same socioeconomic status.
Such findings "highlight a complex picture" involving maternal cortisol levels and other stress biomarkers, "potentially leading to poor birth outcomes and subsequent risk for psychotic disorders in adulthood," the investigators note.
The researchers call for the dismantling of structural racism and the social policies and norms it shapes. They also recommend changes in healthcare policy and in the approach to early intervention for psychosis among Black and other racially minoritized groups.
"Altogether, the current evidence suggests the need to identify, address, and tackle the social determinants deeply ingrained in U.S. society, in tandem with empowering the most marginalized communities," the researchers note.
"We recommend that the field of psychiatry devote considerably more effort to addressing structural racism and social determinants of psychosis in funding priorities, training, and intervention development," they add.
Anglin suggests that mental health providers use what she called a "cultural formulation interview" that takes a person's environmental and social context into consideration. Studies show that incorporating this into clinical practice helps reduce misdiagnosis of mental illness in Black populations, she said.
Call to Action
Commenting on the findings for Medscape Medical News, Ned. H. Kalin, MD, editor of The American Journal of Psychiatry and professor and chair of the Department of Psychiatry, University of Wisconsin School of Medicine and Public Health, Madison, Wisconsin, said the study was well done and serves as a "call to action" to address the impact of structural racism on mental health issues and psychiatric diseases.
The article highlights the need for "collecting better data" on structural racism, said Kalin. "We know it's a big issue, but we can't even quantitate it, so we need some fundamental measures to use as a benchmark as we move forward, as we try to make change."
He noted that racism "is so embedded in one's experience and in our society that we sort of don't even think about it as a trauma."
In psychiatry, for example, trauma is often thought of as a loss or a traumatic event. "We don't typically think of trauma as an experience that pervades one's entire life," but that needs to change, he said. "At the individual level and in the doctor's office, being sensitive to and aware of these issues is absolutely critical."
Anglin and Kalin have disclosed no relevant financial relationships.
American Psychiatric Association (APA) 2021 Annual Meeting: Presented May 3, 2021.
Am J Psychiatry. Published online May 3, 2021. Full text
For more Medscape Psychiatry news, join us on Facebook and Twitter.
Medscape Medical News © 2021

Send news tips to news@medscape.net.
Cite this: Structural Racism Tied to Psychosis Risk in People of Color - Medscape - May 07, 2021.