Many people with neovascular age-related macular degeneration (nAMD) lost less vision than expected during treatment delays imposed by COVID-19, researchers say.
The finding suggests that physicians may be overtreating these patients, said James Talks, MB BChir, a consultant ophthalmologist at the Royal Victoria Infirmary in Newcastle upon Tyne, United Kingdom.
"If you delay people with macular degeneration, they're likely to get worse," he told Medscape Medical News. "We've quantified that, to some extent. And you could argue it wasn't as bad as you might have thought."
The study was presented at the virtual Association for Research in Vision and Ophthalmology (ARVO) 2021 annual meeting.
Intravitreal injections with anti-vascular endothelial growth factor (VEGF) treatments have proved potent in improving the visual acuity of people with nAMD. But the injections are uncomfortable and require frequent visits, imposing a burden on both patients and the healthcare system.
So most ophthalmologists have adopted a treat-and-extend approach, increasing the intervals between injections while monitoring to make sure the patient's vision doesn't deteriorate.
Deciding how much to delay is an inexact science. The pandemic created an accidental test of what happens when the intervals between injections stretch out much longer than what has been tested in a clinical trial.
Physicians at the Royal Victoria Infirmary treat their patients with aflibercept (Eylea). After the first few weeks, they typically extend the gap between injections to about 8 weeks, Talks said.
National guidelines in the United Kingdom recommended delaying treatment only in those patients with diabetic macular edema or retinal vein occlusion, which would have been about a quarter of all the patients getting anti-VEGF treatment at the clinic.
But many patients with nAMD decided to delay treatment as well, either because they feared contracting COVID-19 or because they didn't want to impose a burden on healthcare workers treating COVID-19 patients, Talks said. Altogether, 67% of the clinic's anti-VEGF patients delayed treatment.
To see how well these patients fared, Talks and his colleagues randomly sampled 681 eyes in 585 patients who had received treatment between January 1, 2020 and March 23, 2020, when the United Kingdom went into lockdown.
They found that the mean number of weeks of delay was 12.7 weeks and that 8.2% of patients had not yet returned at the time of follow-up, whereas 28.5% had delayed treatment before returning and 63.3% had continued treatment on schedule.
The patients who delayed treatment but eventually returned dropped 4.9 letters, from 60.1 to 55.2. Those who did not delay dropped an average of 1.5 letters, from 61.4 to 59.9 letters. The difference was statistically significant (P = .001). By November, 74.6% of eyes had returned within 5 letters of baseline vision.
The researchers analyzed the optical coherence tomography (OCT) images of the patients' eyes to see if they could figure out which ones were most likely to have lost vision.
The delayed eyes' central macular thickness increased from 311 µm to 342 µm. A majority (73%) of the eyes with delayed treatment showed evidence of intraretinal or subretinal fluid. They were about evenly divided among subretinal fluid, intraretinal fluid, and the combination.
But there was no clear pattern that could have been used to predict which patients were most likely to lose vision, Talks said.
The best method for determining which patients could have their treatments delayed is to try longer intervals in a treat-and-extend regimen, he said. "Say they came back after an 8-week gap today. If it was dry, we could then maybe treat and bring them back at 10 weeks, and that would be a 2-week extension. And if it was still dry, we treat and bring them back at 12 weeks."
Another possible lesson from the pandemic is that patients were less likely to delay treatment if they had one eye with better vision that was being treated. They were motivated to preserve the vision in that eye because they couldn't fall back on the other eye, Talks said.
This lesson could apply in the event of another lockdown, he said. "If you're under pressure, you should prioritize those in whom you're treating their better eye."
As expected, patients with diabetic macular edema lost less vision than those with nAMD.
Ophthalmologists in the United States are also trying to measure the damage the pandemic caused to their patients' vision, said Jayanth Sridhar, MD, associate professor of clinical ophthalmology at the Bascom Palmer Eye Institute in Miami, Florida.
If another lockdown were to occur, he would like to see more effort devoted to educating patients and primary care doctors about key symptoms that should lead patients to most urgently seek care from an ophthalmologist.
Better technology for mobile monitoring and screening, such as home OCT, is important in those patients getting anti-VEGF treatment, he said. "If we can get those things out, they'll help if there are future pandemics."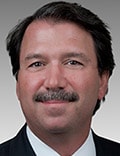 John Wells, MD, of the Palmetto Retina Center in Columbia, South Carolina told Medscape Medical News that the clinic did whatever it could to respond to patients' fears. "We actually had some patients who refused to come into the office and we would go out to their car and inject them," he said. "Kind of like a drive-through injection clinic."
Talks disclosed financial relationships with Alimera, Allergan, Bayer, Novartis and Roche. Wells disclosed relationships to Adverum, Genentech, Roche, Alimera, Bayer, Iveric Bio, Kodiak, Neurotech, and Regeneron. Sridhar disclosed a relationship to Regeneron.
Association for Research in Vision and Ophthalmology (ARVO) 2021 annual meeting: Abstract. Presented May 6, 2021.
Laird Harrison writes about science, health and culture. His work has appeared in national magazines, in newspapers, on public radio and on websites. He is at work on a novel about alternate realities in physics. Harrison teaches writing at the Writers Grotto. Visit him at www. lairdharrison.com or follow him on Twitter: @LairdH
For more news, follow Medscape on Facebook, Twitter, Instagram, YouTube, and LinkedIn
Medscape Medical News © 2021

Send news tips to news@medscape.net.
Cite this: COVID Delay of Treatment of NeovascularAge-Related Macular Degeneration Less Harmful Than Expected - Medscape - May 06, 2021.