Editor's note: Find the latest COVID-19 news and guidance in Medscape's Coronavirus Resource Center.
Physicians remain one of the most trusted sources of nonjudgmental information for patients ― including on vaccinations ― and this could come in handy as the daily pace at which people receive COVID-19 vaccines nationwide continues to slow.
Words count, especially when it comes to informing people not yet vaccinated against SARS-CoV-2.
With that in mind, the de Beaumont Foundation gathered data from the Centers for Disease Control and Prevention, the American Medical Association, and the American Academy of Pediatrics to identify the most effective talking points from scientific evidence. They also collaborated with the American Public Health Association and the Association of State and Territorial Health Officials to develop and review the guidance.

"What we've learned in our research is that physicians are the right messengers. This [guide] gives them the right messages," Brian Castrucci, DrPH, president and CEO of the de Beaumont Foundation, told Medscape Medical News.
"When you put those two things together, you can save lives," he added.
The vaccine guide is entitled, From Concern to Confidence: How Physicians Can Build Trust in COVID-19 Vaccines.
"If we are sending people to their physicians, I think we have a responsibility to help physicians with some key messaging," Castrucci added. The guide includes tested messages "that we know resonate with some of the more hesitant groups."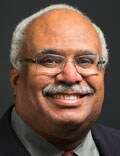 The experts who compiled the guide acknowledge that doctors are already well versed in patient counseling. "I get asked why should we be giving physicians advice," Georges Benjamin, MD, executive director of the American Public Health Association said. He said it's not unusual.
"Anytime you have a new disease, new procedure, or a new test, physicians reach out for expert consultation," Benjamin said. "In this case, they should think of the public health system as their public health experts.
"It's what we do," he added.
Talking Points
The vaccine guide is intended for primary care physicians who speak with patients one on one during a patient encounter. It highlights six things physicians can do to increase vaccine acceptance. It also provides recommended messaging to address specific concerns patients may have, such as side effects, the rapidity of COVID-19 vaccine development, and popular misinformation.
The guide suggests that physicians can acknowledge that a patient has some hesitancy and ask whether there are any questions they can help answer.
There is still "a great number of people out there who are not confident with the vaccine," Benjamin said. "So physicians play a central role in both getting their own peers, colleagues, and office staff vaccinated and a very essential role in getting their patients vaccinated.
"We know there are healthcare providers ― doctors, nurses, and other providers ― who are not yet confident enough to get the vaccine themselves," Benjamin added.
"Information, Not Manipulation"
Discussions about COVID-19 vaccination should be a dialog, not a debate, Castrucci said. He suggested that physicians be direct and stick to the facts.
Talk about the trials, not cutting corners in vaccine development, and how the mRNA vaccines are 95% effective, for example.
"It's about information, not manipulation," he added. "We want to make sure people have the information that is critical for them and the freedom to make a choice."
Prepping for Primary Care Vaccines
Having COVID-19 vaccines available in primary care offices would be ideal, Marcus Plescia, MD, chief medical officer at the Association of State and Territorial Health Officials (ASTHO), told Medscape Medical News.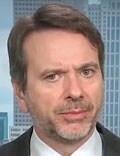 "Doctors have been telling us all along they want vaccines and to be part of the solution," Plescia said. He acknowledged that challenges remain in getting the vaccines out to primary care practices. He called this strategy "the next step" in the vaccine rollout.
Discussing and offering a vaccine in the same setting would allow patients to "seize the moment" and get vaccinated in their primary care doctor's office, he added.
Castrucci agreed, calling the ability to administer the COVID-19 vaccine in doctors' offices a "game changer. We have data to show that this is where people, especially young people, want to get their shots," he said.
Benjamin acknowledged that some people do not have a primary care physician. However, he added, "These principles certainly carry over. We have physicians who practice in a range of other settings, like a free clinic or a community health center."
Good Things Come in Small Packages?
In a related move, ASTHO is campaigning to have manufacturers offer vaccines in packages that contain fewer doses. Plescia pointed out that some primary care practices are smaller than others and that vaccinating one patient starts the clock to use the remaining doses within 12 hours.
"We're looking into whether it's acceptable to let a little bit of the vaccine go to waste to make it accessible to more people," Plescia said. "Now that supply is exceeding demand, there could be more tolerance for waste, but it's difficult ethically."
Ease of access to the vaccine is important "if we want to penetrate that healthy population for whom the vaccine is now just available," he added.
Castrucci sought the vaccine as soon as possible because he lives with comorbidities that could place him at higher risk for more severe COVID-19. "I went through eight websites and drove an hour and a half to get my vaccine. A young person who is healthy and not necessarily as fearful of COVID is not going to do that."
The community vaccination centers "were very effective and extremely efficient, but they only work for a segment of the population that is highly motivated," Plescia said. "When you really look at the science, the way to get most people to participate in something like vaccinations is through the relationships they have with their physicians and medical care providers."
Benjamin said the work is ongoing. "I'm one of these folks that recognizes that this disease is not going away tomorrow. We're in this for the long haul ― it's not a 'one and done' vaccination program."
Castrucci, Benjamin, and Plescia have disclosed no relevant financial relationships.
Damian McNamara is a staff journalist based in Miami. He covers a wide range of medical specialties, including infectious diseases, gastroenterology and neurology. Follow Damian on Twitter: @MedReporter.
For more news, follow Medscape on Facebook, Twitter, Instagram, and YouTube.
Medscape Medical News © 2021

Send news tips to news@medscape.net.
Cite this: Exclusive: Guidance on Talking to Patients About COVID-19 Vaccines - Medscape - May 05, 2021.