Nine doctors and one nurse practitioner were among the 35 individuals charged with a variety of crimes associated with fraudulent cancer genetic testing in what the US Department of Justice (DoJ) called "one of the largest health care fraud schemes ever charged."
Their various enterprises collectively charged Medicare and other federal healthcare programs for $2.1 billion for unnecessary cancer genetic tests, billed for as much as $23,000 a piece, according to criminal indictments that were handed down in September 2019.
Despite this success nearly 2 years ago, when multiple government agencies acted in a co-ordinated strike, the testing fraud continues.
Last month, 17 complaints about genetic testing — mostly for cancer tests promoted as providing information about an individual's risk of developing malignancies — were filed by consumers to the AARP Fraud Watch Network, says Amy Nofziger, director of fraud victim support at the nonprofit, which which advocates for retirees.
That tally is about the same as 2 years ago, when the AARP first issued a report on the cancer genetic testing fraud.
"It's still happening," Nofziger told Medscape Medical News.
A lot of Medicare fraud goes unreported because beneficiaries aren't asked to pay for services and don't know they are victims, she added.
But, in what may be a new wrinkle, the scammers are also billing seniors.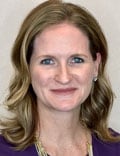 "What has been interesting about this scam is that once Medicare started to deny some of these charges, the criminals were then sending the bills to the Medicare beneficiary," Nofziger said. "We had people telling us they were getting billed thousands of dollars for the DNA cancer kit."
Initially, seniors were typically approached via health fairs, senior centers, and telemarketing and offered a "free" test, which gathers DNA with a quick cotton swab of the cheek that is then mailed to a lab.
Now, with the COVID-19 pandemic, the soliciting is largely through telemarketing calls or online ads (with swab kits then mailed to participants).
However, many seniors have reported that they never even received test results or got incomprehensible lab readouts, according to the DoJ.
Medicare only pays for cancer genetic tests that meet national regulations, which largely restrict their use to patients with cancer.
The coverage requires testing to be performed by a Clinical Laboratory Improvement Amendments (CLIA)-certified lab, ordered by a treating physician, and used for suspected mutations (inherited or aging-related), a spokesperson for the Centers for Medicare & Medicaid Services (CMS) told Medscape Medical News.
Even with these parameters, Medicare payouts for genetic tests jumped from $480 million in 2015 to $1.1 billion in 2018, a Reuters analysis found. It was this suspicious ballooning of costs that triggered Operation Double Helix, the federal government's investigation of related claims and suspected scams.
Scamming in the Shadow of a Major Military Outpost
The alleged cancer genetic testing fraud was not a centralized effort, but instead was spread across the United States and indictments were handed down for separate operations in multiple states.
The schemes varied by site, but generally involved inclusion of a physician or telemedicine company, as well as testing laboratories and some kind of Medicare beneficiary recruitment operation.
Medscape Medical News reviewed the indictment of two Texas physicians for insight into the alleged fraud.
In 2019, Sekhar Rao, MD, an interventional radiologist, and Vinay Parameswara, MD, an internist, both of Travis County, were charged with health care fraud and conspiracy to commit health care fraud. In exchange for kickbacks, the physicians "signed" cancer genetic screening test orders as well as toxicology tests for the ADAR (Alcoholism & Drug Addiction Recovery) Group, an outpatient toxicology testing laboratory in Killeen, near Fort Hood, a US Army installation. Both physicians allegedly provided ADAR Group with signature stamps that employees used to order the tests. False diagnostic codes such as "malignant neoplasm of the lip" were placed on claims in an attempt to gain acceptance and payment, according to the indictment.
Staff at ADAR Group allegedly enticed beneficiaries of Tricare, which is the military's health plan and a federal program, with Walmart gift cards to provide urine (toxicology) and saliva (cancer genetics) specimens, and collected samples from as many as 200 beneficiaries a day.
The two physicians did not "examine or speak with the beneficiaries they signed testing orders for" and "there was no physician–patient relationship between the physicians and these beneficiaries," reads the indictment, noting this is in violation of federal coverage.
The two physicians allegedly submitted "false and fraudulent claims to Federal health care programs" for cancer genetic testing and toxicology tests worth approximately $36 million from about May 2014 to June 2016. In turn, Tricare paid out roughly $4.8 million in claims to the scammers. The indictment included listings of billed charges for tests, ranging from $2500 to $11,000.
The owner of ADAR Group recruited Rao and Parameswara to be "medical directors" through online job postings, their indictment says. The two physicians were paid $6000 to $8000 per month for their participation in the operation.
Rao's attorney Mick Mickelson told Medscape Medical News that the interventional radiologist is proceeding to trial and is not currently practicing medicine. "The allegation against him is that in exchange for a fee he permitted a medical provider to issue prescriptions for genetic screenings that were not medically necessary or otherwise indicated," summarized Mickelson.
Parameswara's attorney did not respond to a request for comment.
Perfect Storm
AARP's Nofziger described the events of the past 5 years or so that primed the United States for the nearly unprecedented medical fraud charges.
"It was kind of the perfect storm for criminals to come in and exploit people," she commented.
Nofziger observed that, in recent years, current events such as news about the availability of 23andMe, the first direct-to-consumer DNA test, and television ads for swab-based testing (for allergies, for example) raised the profile — and mainstream acceptance — of the scientific concepts involved in the alleged scam.
Also, in 2018, CMS changed their ID cards, which may have made the fraud easier to execute, Nofziger commented.
Social security numbers were removed from Medicare ID cards and replaced with Medicare-specific numbers. That move, which was mandated by law and aimed to discourage identity theft, made senior citizens "a little more casual about giving out their information," she said, adding that the ID numbers are essential to filing claims.
Finally, Nofziger said that the ubiquity and "emotionality" of cancer in family trees enabled the schemes.
"What would you do if someone called you and said you were eligible for a free cancer-risk screening test?" she asked rhetorically, suggesting that the offer has a strong appeal to many older people.
Next Big Frontier
Medicare and Medicaid fraud is big business in the United States. Annually, CMS loses an estimated $75 billion due to health care fraud, said Lou Saccoccio, executive director of the National Health Care Anti-Fraud Association.
"We were probably one of the first agencies that spotted this [cancer genetics test fraud]," Nofziger commented. AARP has a unique profile in the United States with regard to fraud, receiving over 500 related phone calls a day on its helpline. The nonprofit is the only national provider of support services to senior citizens who fall victim to financial crimes, she explained.
In 2019, after AARP issued their above-mentioned report on the fraud, "we were inundated [with complaints from seniors]," she said.
The Office of the Inspector General, a division of the Department of Health and Human Services, also noted the problem and issued a fraud alert about cancer genetic testing in 2019, as did individual states.
Two years ago, Brian Benczkowski, assistant attorney general of the Criminal Division of the US DoJ called genetic testing of the elderly "the next big frontier in federal healthcare fraud enforcement."
ASCO Guidance
The American Society of Clinical Oncology (ASCO) has a webpage to help physicians understand what is permissible and billable with the testing.
"Medicare does not currently provide coverage for genetic testing in individuals without a personal history of cancer," explains ASCO on its webpage, which includes common CPT billing codes for genetic risk assessment as well as a summary of Medicare and Medicaid's coverage parameters.
ASCO notes that Medicare will cover genetic testing for BRCA1 and BRCA2, Lynch syndrome, and other biomarkers in patients without cancer under certain conditions.
ASCO also points out that the tests, also known as multigene panel testing for cancer susceptibility, have grey areas and related risks.
"Multigene panels increase the likelihood of identifying genetic factors that predispose individuals to cancer risk, but these tests also may identify unexpected cancer risks or risk of other diseases, mutations with unclear cancer care recommendations, and variants of uncertain significance," says ASCO.
Inappropriate medical intervention and psychological stress are potential outcomes, the organization acknowledges.
The price of testing is also an issue, says ASCO on its website for patients: "Genetic testing can be expensive. It is particularly expensive if health insurance does not pay for it."
While the indicted parties in the alleged scams proceed to trial, AARP's Nofziger said that the perpetrators of cancer genetics testing schemes may now be switching their marketing scripts to genetic testing for heart disease because the latter is a complication related to COVID-19 and therefore more sellable. "Scammers follow the headlines," she said.
Nick Mulcahy is an award-winning senior journalist for Medscape, focusing on oncology, and can be reached at nmulcahy@medscape.net and on Twitter: @MulcahyNick
Follow Medscape on Facebook, Twitter, Instagram, and YouTube.
Medscape Medical News © 2021 WebMD, LLC

Send comments and news tips to news@medscape.net.
Cite this: One of the Biggest Healthcare Frauds Ever Is Still Ongoing - Medscape - May 04, 2021.