Primary care providers can confidently pick any of three cervical cancer screening strategies recommended by the American Cancer Society and the United States Preventive Services Task Force, experts said.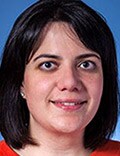 Cytology testing every 3 years, cytology/human papillomavirus cotesting every 5 years, and primary HPV testing every 5 years are similarly effective at reducing cervical cancer risk, said Rachel P. Brook, MD, of the University of California, Los Angeles Health Iris Cantor Women's Health Center, during a presentation at the annual meeting of the American College of Physicians.
"The most important thing a primary care provider can do is to screen with whatever test is most accessible," Brook said in an interview. She also noted that access to screening remains a pressing concern, particularly among underrepresented groups and women in rural areas. Even when women can access testing, follow-up after abnormal results can be inadequate, leading to increased risk of cervical cancer mortality.
To address some of these shortcomings, Brook provided an overview of current guidelines and appropriate responses to abnormal test results.
First, during her presentation, she noted that guideline recommendations do not apply to patients with additional risk factors, including a compromised immune system, HIV infection, previous treatment of cervical cancer or a high-grade cancerous lesion, or in utero exposure to diethylstilbestrol.
"This is very important," Brook said during her presentation. "They should receive individualized care due to their above average risk of cervical cancer."
Among women with average risk, both the USPSTF 2018 guideline and the ACS 2020 guideline recommend against screening women aged less than 21 years.
In a major change to the most recent ACS guideline, screening women aged 21-24 years is no longer recommended, in contrast with the USPSTF guideline, which still calls for cytology every 3 years for this age group. This recommendation by the USPSTF extends to women aged 25-29 years, a group for which the ACS recommends primary HPV testing every 5 years, cytology/HPV cotesting every 5 years, or cytology testing every 3 years. For both organizations, any of these three testing methods is recommended for women aged 30-65 years, followed by discontinuation of testing after 65 years, given adequate prior screening.
"For all these recommendations and guidelines, they're pertinent to patients regardless of HPV vaccination status," Brook said. But she added that increased rates of HPV vaccination may affect future screening guidelines, as vaccinated patients are more likely to have false positive cytology results because of low-risk HPV strains. This trend may steer future recommendations toward primary HPV testing, Brook said.
Presently, for applicable age groups, the ACS guideline favors HPV testing alone over cytology alone or cotesting, whereas the USPSTF guideline offers no preference between the three testing strategies.
Primary HPV vs Cytology Testing
Brook said a single negative HPV test provides more than 95% assurance that a patient will not develop cervical cancer or a cancer precursor within the next 5 years. One negative HPV test offers similar reliability to about 3 negative cytology tests.
Switching to a 5-year testing cycle may be unsettling for patients who are used to getting a Pap test every year, but having a conversation about test accuracy can help assuage patient concerns, she said.
Still, Brook emphasized that any of the three testing strategies is ultimately acceptable.
"The take-home message here is – truly – that any of the recommended screening options will greatly reduce cervical cancer risk," Brook said. "So, screen. And if there is any confusion or concern with your patients about which [screening strategy to use], just help them decide on any of the three. But please screen."
Self-Swabbing Could Improve Screening in Certain Groups
To improve screening rates, particularly for women with poor access and those averse to a speculum exam, Brook highlighted self-swabbing primary HPV tests, which may soon be available. While no self-swabbing HPV tests are yet approved by the Food and Drug Administration, they offer a 76% sensitivity rate for cervical intraepithelial neoplasia grade 2, and a rate of 85% for CIN3, compared with 91% for physician-collected samples.
Regardless of the exact HPV test, Brook advised appropriate reflex testing.
"We need to make sure all primary HPV screening tests positive for types other than HPV-16 or -18 will require additional reflex triage testing with cytology," Brook said in interview. "If not – if a woman has a primary HPV screening test that is positive and I cannot perform reflex cytology – I have to bring her back for an additional test and speculum exam to get cytology, which is an unnecessary burden to the patient, and also increases testing."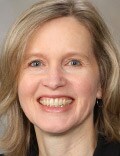 Kathy L. MacLaughlin, MD, associate professor of family medicine at Mayo Clinic, Rochester, Minn., said this is one drawback to self-swabbing tests in an interview.
"If there is a positive HPV result [with a self-swabbing test], the patient will need to have a clinic appointment for Pap collection [if one of the 'other' 12 HPV types are identified], or be referred for a colposcopy [if HPV types 16 or 18 are identified]," MacLaughlin said. "There need to be plans in place for access to those services."
Incidentally, it may be women who face barriers to access that need self-swabbing HPV tests the most, according to MacLaughlin.
"I think there is significant potential to improve screening rates among never-screened and underscreened women and those are the groups for whom this makes the most sense," she said. "I don't think anyone is suggesting that women who have the means and interest in scheduling a face-to-face visit for clinician-collected screening switch to self-screening, but it is a promising option [once FDA approved] for reaching other women and reducing disparities in screening rates."
MacLaughlin suggested that self-screening programs could operate outside of normal business hours in a variety of settings, such as homes, community centers, and churches.
Until self-screening is an option, MacLaughlin agreed with Brook that any of the three testing strategies is suitable for screening, and recommended that primary care providers seize the opportunities presented to them.
"Individual primary care providers can improve screening rates by offering to update cervical cancer screening at a clinic appointment even if that was not the primary indication for the visit, especially for women who are long overdue," MacLaughlin said. "If there is just no time to fit in the screening or the patient declines, then order a return visit and have the patient stop at the appointment desk as they leave."
"I recognize we are asked to fit in more and more in less time, but I've found this to be effective when I have capacity in the clinic day to offer it," she added.
Brook and MacLaughlin reported no conflicts of interest.
This article originally appeared on MDedge.com, part of the Medscape Professional Network.
Medscape Medical News © 2021 WebMD, LLC

Cite this: For Cervical Cancer Screening, Any Strategy Is Acceptable - Medscape - May 03, 2021.