Children with juvenile idiopathic arthritis (JIA) have nearly triple the risk of developing psoriasis after they begin therapy with tumor necrosis factor (TNF) inhibitors, according to preliminary research shared at the annual meeting of the Childhood Arthritis and Rheumatology Research Alliance (CARRA).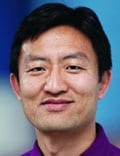 Previous retrospective research at the Children's Hospital of Philadelphia had found similar results, so the goal of this study was to look at prospectively collected data from the CARRA registry that represented a broader patient population than that of a single institution, lead author Yongdong (Dan) Zhao, MD, PhD, assistant professor of rheumatology at the University of Washington, Seattle, and pediatric rheumatologist at Seattle Children's Hospital, said in an interview.
"The take-home message is that we confirmed this finding, and everyone who prescribed this should be aware [of the risk] and also make the family aware because often the family just thinks this is eczema and they self-manage without reporting it to the physician," Zhao said. He advised that physicians look for evidence of psoriasis at visits and, depending on the severity, be prepared with a management plan if needed.
The researchers analyzed data from patients with JIA enrolled in the CARRA registry during June 2015–January 2020. They excluded patients with a diagnosis of inflammatory bowel disease, psoriasis at or before their JIA diagnosis, or missing data regarding the timing of psoriasis diagnosis or starting TNF inhibitors.
Among 8,222 children (29% of whom were male), just over half (54%) had ever used TNF inhibitors. Most of the patients (76%) were White, and their average age at the time of JIA diagnosis was 7 years. Compared to those with no exposure to the drugs, patients who had ever been prescribed a TNF inhibitor were three times more likely to receive a diagnosis of psoriasis afterward (unadjusted hazard ratio [HR] = 3.01; P < .01). The risk dropped only slightly (HR = 2.93; P < .01) after adjustment for gender, race, family history of psoriasis, initial International League of Associations for Rheumatology classification category, and ever having taken methotrexate.
Overall median follow-up time for the cohort was 46.7 months. The overall incidence of psoriasis in the cohort was 5.28 cases per 1,000 person-years, which split into 3.24 cases for those never exposed to TNF inhibitors and 8.49 for those ever exposed. The incidence was similar (8.31 cases per 1,000 person-years) after only the first course of TNF inhibitors.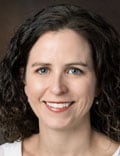 TNF inhibitors are first-line biologic treatment for JIA and have a longer track record for safety and effectiveness than that of newer drugs, Zhao said. They're also commonly used for children with psoriasis, said Pamela Weiss, MD, associate professor of pediatrics and epidemiology, at the University of Pennsylvania, Philadelphia, and clinical research director of rheumatology at Children's Hospital of Philadelphia. She was not involved in the study.
"TNF inhibitors are an incredibly useful class of medications for children with arthritis, including psoriatic arthritis," Weiss said in an interview. "I don't think these findings impact the risk-benefit profile of TNF inhibitors as paradoxical psoriasis is a known side effect of the medication and something most of us already counsel our families and patients about before starting a TNF inhibitor medication."
Zhao likewise did not think the findings changed these drugs' benefit-risk profile as long as people are aware of it. If the psoriasis is mild, he said, it's often possible to continue the TNF inhibitor therapy along with a topical medication for the psoriasis, "but if it's really severe, or by patient preference, you may have to switch to a different TNF inhibitor or stop it," he said. Occasionally, he has added an additional biologic to treat the psoriasis because the underlying JIA disease in the patient couldn't be controlled without the TNF inhibitor.
Weiss similarly said that management will depend on the severity and on shared decision-making between the physician, patient, and family.
"If it's a small area, it can often be managed with topical corticosteroids," Weiss said. "If it involves a large area of the body or severely affects the scalp, then stopping the TNF inhibitor therapy and starting another therapy that targets a different pathway might be considered."
The research was funded by CARRA. Zhao has received research funding from Bristol-Myers Squibb and has consulted for Novartis. Weiss has received consulting fees from Pfizer and Lilly.
This article originally appeared on MDedge.com, part of the Medscape Professional Network.
Medscape Medical News © 2021 WebMD, LLC

Cite this: TNF Inhibitors Linked to Threefold Increased Risk of Psoriasis in JIA Patients - Medscape - Apr 29, 2021.