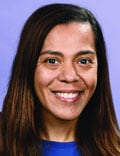 The United States Preventive Services Task Force recently released a draft of updated recommendations for screening for prediabetes and type 2 diabetes mellitus (DM). If accepted as written, the new recommendation will be to "screen all asymptomatic adults ages 35 to 70 years who are overweight or obese." Upon diagnosis of prediabetes, the recommendation is to offer or refer patients to preventive interventions.
This new recommendation would replace the one from 2015, which recommended screening adults aged 40-70 who are overweight or obese, lowering the age at which screening begins by 5 years. It would also replace the recommendation of referral to intensive behavioral counseling to promote a healthy diet and exercise.1
The American Diabetes Association (ADA) identifies A1c, fasting plasma glucose, or oral glucose tolerance tests as appropriate tests for the diagnosis of prediabetes and type 2 DM, and the new draft recommendation does not provide a preference for method of screening.2
The USPSTF's draft recommendation could expand screening with the hope of identifying patients with prediabetes, or those with diabetes who are asymptomatic, with the intent of beginning treatment before there are serious complications.
Unknown Diabetes or Prediabetes Diagnosis Common
It has been estimated by the Centers for Disease Control and Prevention that 12% of U.S. adults had DM as of 2015, though nearly 24% were not aware that they had it. Also, according to the CDC, the prevalence of DM increases with age and is higher in those with less than a high school education.
The same report indicates that more than 30% of U.S. adults have prediabetes, and with less than 12% of those individuals are aware of it.3 A possible explanation for a patient's being unaware of a diagnosis could be that it has been documented in a chart but the patient does not know such information is in his or her health record. According to the evidence provided for the updated recommendation, earlier diagnosis may have an important benefit in preventing serious complications.
A modeling study compared simulated screening strategies and found that the most optimal screening strategy from a cost-effectiveness perspective begins between the ages of 30 and 45, with rescreening every 3-5 years. Further models have led researchers to conclude that early diagnosis can lead to decreased cardiovascular events as well as an opportunity for multifactorial treatment.1 For this reason, it makes sense to expand the ages of screening for obese and overweight individuals.
Treatment Recommendations Are More Flexible
The change in treatment recommendations for a new diagnosis of prediabetes is potentially more useful. It may not be feasible or reasonable for physicians to always provide or refer their patients for intensive behavior interventions. The updated recommendation would allow for the inclusion of not only behavioral counseling and health education, but also potential medication options that are currently available but not approved, or that may be available in the future. The evidence review seemed to be mixed in outcome in this area, so the increased flexibility will likely allow for future opportunities.
Screening Criteria May Be Too Narrow
This recommendation, does not, however, provide any guidance on screening of individuals who have other risk factors besides a body mass index consistent with overweight or obesity. It seems that this may be a missed opportunity.
The draft statement clearly indicates that there are other factors associated with increased risk of developing DM, but does not consider these factors in determining which patients should be screened. Both the ADA and the American Association of Clinical Endocrinology (AACE) have recommendations for universal screening for all adults 45 and older, acknowledging that incidence of DM increases with age. The ADA also recommends screening individuals who are overweight or obese and have an additional risk factor regardless of age. The AACE recommends screening all individuals for risk factors regardless of age.
The current and draft recommendations by the USPSTF do not address other risk factors and indicate only that further research is needed to understand the risk associated with DM and the natural history of pre-DM and who may progress to DM or revert to normoglycemia. Without comment on other risk factors or universal screening with age, the USPSTF recommendation potentially would not be sensitive enough to capture all those who may meet criteria for prediabetes or DM.2,4
In addition to not addressing other risk factors and screening for those of normal and underweight BMI, the USPSTF recommendation does not address frequency of screening. The recommendations from both the ADA and the AACE indicate screening at 3-year intervals for those who are eligible – for any reason. The supporting evidence review did not seem to address this aspect, and so it is understandable that there was no comment. However, I feel this will lead physicians to turn to the other guidelines for guidance where there is disagreement in other aspects.
Ultimately, the draft updated recommendation will provide physicians with the opportunity to identify more patients with prediabetes and DM. This will be wonderful in terms of being able to offer treatments and lifestyle interventions to decrease the morbidity patients would face were these conditions not diagnosed. I hope that future recommendations will also address risk factors in addition to BMI as well as frequency of screening for those who remain at increased risk but initially screen negative.
Dr. Wheat is a family physician at Erie Family Health Center in Chicago. She is program director of Northwestern's McGaw Family Medicine residency program at Humboldt Park, Chicago. Dr. Wheat serves on the editorial advisory board of Family Practice News. You can contact her at fpnews@mdedge.com .
References:
1. Screening for prediabetes and type 2 diabetes mellitus. U.S. Preventive Services Task Force. 2021 Mar 16.
2. Classification and diagnosis of diabetes: Standards of medical care in diabetes – 2020. American Diabetes Association. Diabetes Care. 2020 Jan. doi: 10.2337/dc20-S002.
3. National Diabetes Statistics Report, 2020. Centers for Disease Control and Prevention.
4. American Association of Clinical Endocrinologists and American College of Endocrinology – clinical practice guidelines for developing a diabetes mellitus comprehensive care plan. Hadelsman Y et al. Endocr Pract. 2015 Apr. 1-87. doi: 10.4158/EP15672.GL.
This article originally appeared on MDedge.com, part of the Medscape Professional Network.
Medscape Diabetes © 2021 WebMD, LLC

Cite this: Pros and Cons of Draft Recommendations for Prediabetes, Diabetes Screening - Medscape - Apr 26, 2021.