Editor's note: Find the latest COVID-19 news and guidance in Medscape's Coronavirus Resource Center.
Long-haul neurologic symptoms of COVID-19 seem to be distinct from neurologic conditions found in acute disease. Among the patient population of long-haulers complaining of brain fog, muscular ache, and other issues, many had mild COVID-19. Much work remains to be done to understand the biological mechanisms behind these problems, but inflammation and autoimmune responses may play a role in some cases.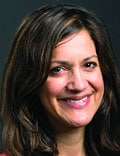 Those were some of the takeaways from a talk by Serena Spudich, MD, who presented her research at the 2021 annual meeting of the American Academy of Neurology. Spudich is the division chief of neurologic infections and global neurology and codirector of the Center for Neuroepidemiology and Clinical Neurological Research at Yale University, New Haven, Conn.
Examining the Nervous System's Involvement in COVID-19
Even early on in the pandemic, it became clear that there were lingering complaints of neuromuscular problems, cognitive dysfunction, and mood and psychiatric issues. Breathing and heart rate problems also can arise. "There seems to be a preponderance of syndromes that reflect involvement of the nervous system," said Spudich.
To try to understand the etiology of these persistent problems, Spudich said it's important to examine the nervous system's involvement in acute COVID-19. She has been involved in these efforts since early in the pandemic, when she ran an inpatient consult service at Yale dedicated to neurologic effects of acute COVID-19. She witnessed complications including stroke, encephalopathy, and seizures, among others.
Stroke during acute COVID-19 seemed to be associated with inflammation and endothelial activation or endotheliopathy. SARS-CoV-2 has been undetectable in the cerebrospinal fluid (CSF) of patients with acute COVID-19 and neurologic symptoms, but inflammatory cytokines can be present along with increased frequency of B cells. Anti–SARS-CoV-2 antibodies have also been found in CSF, some of which were auto reactive to brain tissue. The immune response was altered, compared with healthy controls, and in the CNS, compared with in the blood, "raising the question of whether inflammation and autoimmunity may be underlying causes of these syndromes," said Spudich.
She also pointed to an MRI study of autopsied brain tissue of patients with COVID-19 and neurologic complications, which showed indications of both hemorrhagic and ischemic microvascular injury. "It's just a reminder that, during acute COVID-19, there may be inflammation in the brain, there may be autoimmune reactions, and there may be vascular changes that underlie some of the neurologic syndromes that are seen," said Spudich.
A Panoply of Different Syndromes
In October, Yale set up a post-COVID neurologic clinic that brought together pulmonary, cardiology, and psychiatric specialists, many of whom saw the same patients, about 60% of whom had cognitive impairment, more than 40% had neuromuscular problems, and over 30% headache. "There's not a single entity of a post-COVID neurologic syndrome. There's a panoply of different syndromes that may have similar or distinct etiologies," said Spudich.
Most patients were in their 30s, 40s, or 50s. That doesn't necessarily mean this is the most common age range for these issues, though. There could be some bias if these individuals are seeking specialty care because they expected to recover from COVID-19 quickly. But it could be that there is something biologically unique among this age group that predisposes them to complications. Regardless, two out of three patients were never hospitalized, "suggesting that even mild COVID-19 can lead to some long-term sequelae," said Spudich.
One potential explanation for long-term neurologic syndromes is that they are an extension of the inflammation, autoimmunity, and immune perturbation occurring during acute disease. One study looked at 18 cancer patients who had neurologic complications with COVID-19. Two months after onset, they had elevated markers of neuroinflammation and neuronal injury in the cerebral spinal fluid compared to cancer patients with no history of COVID-19.
Looking for Biologic Markers
An Italian study looked at patients who were evaluated during acute hospitalization and again 3 months later, and found that some markers of inflation in the blood were associated with later cognitive impairment. The patients were more severely ill, so it's not clear what the findings mean for patients who present with neurologic symptoms after milder illness.
A PET scan study of 35 patients with persistent neurologic symptoms found patterns of reduced fluorodeoxyglucose uptake in some regions of the brain that are believed to be associated with some symptoms. Lower values were associated with greater severity for symptoms like memory dysfunction, and anosmia. "Why there might be hypometabolism in these regions I think needs to be assessed and used as a biomarker to associate hypometabolism with other kinds of processes in blood and spinal fluid," said Spudich.
Along with colleagues at Yale, Spudich is conducting the MIND study, which is using PET and MRI imaging along with blood and CSF biomarkers to track the progress of patients after COVID-19. There are few results to discuss since only 20 patients have been recruited so far, except that brain imaging and blood values are generally normal despite neurologic complaints. Most were not hospitalized for COVID-19. Spudich highlighted one man in his 30s who developed new-onset psychosis, despite no previous history. Although clinical tests were all negative, a novel autoantibody detection method revealed a previously unknown autoreactive antibody in his spinal fluid. "This may suggest that there is autoantibody production in some individuals with post–COVID-19 psychosis, and potentially other syndromes," said Spudich.
The Research Task Ahead
The case illustrates the task ahead for neurology. "There's a real research mandate to understand the biological substrates of these diverse disorders, not only to address the emergent public health concern and reduce the stigma in our patients, but to develop targeted therapeutic interventions," said Spudich.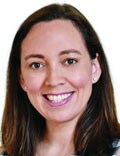 Anna Cervantes-Arslanian, MD, an associate professor of neurology at Boston University who also treats and studies patients with post-COVID neurologic symptoms, agreed with that assessment. "It's not like every patient that has muscle aches and fatigue also has brain fog. It's really hard to parse them out into specific phenotypes that are pretty classic. Some people will have all of those things, some will have very few of them," said Cervantes-Arslanian. "We need to be able to identify them sand see if there is clustering of symptoms so we can better look into what the biological underpinnings are. That's the first step to thinking about a therapeutic target."
Spudich and Cervantes-Arslanian had no relevant financial disclosures.
This article originally appeared on MDedge.com, part of the Medscape Professional Network.
Medscape Medical News © 2021 WebMD, LLC

Cite this: The Neurology of Long-haul COVID-19 - Medscape - Apr 22, 2021.