SEP-363856, an investigational nondopamine antipsychotic that's been the focus of a trial in schizophrenia, has shown signals that it may improve psychosis symptoms in patients with Parkinson's disease without worsening motor symptoms, according to results of a proof-of-principle study presented at the 2021 annual meeting of the American Academy of Neurology.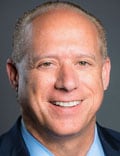 In presenting study results, Stuart H. Isaacson, MD, of the Parkinson's Disease and Movement Disorders Center in Boca Raton, Fla., noted the one potential advantage of SEP-363856 is that it does not require blood monitoring, unlike clozapine, often used as an alternative to pimavanserin, the only Food and Drug Administration–approved treatment for Parkinson's disease psychosis. Quetiapine has also been used off-label for PDP, but Isaacson said this lacks the evidence supporting the other two options and has side effects including sedation and orthostatic hypotension.
"Other non–FDA-approved treatment options are limited due to their lack of efficacy, safety concerns, and exacerbation of motor symptoms," he said.
The study involved 38 patients, 24 of whom received SEP-363856 and the rest placebo, and evaluated total scores for the novel Scale for the Assessment of Positive Symptoms for Parkinson's Disease Psychosis (SAPS-PD) after 6 weeks of treatment. The treatment group was given one of three doses: 25 mg (n = 11), 50 mg (n = 9), and 75 mg (n = 10).
Isaacson described SEP-363856 as a novel molecule that has agonist activity at TARR1, which regulates dopamine, norepinephrine, and serotonin, as well as serotonin receptor 5-HT1A, but has no activity at the dopamine receptor D2.
"There did appear to be improvement with this medication in patients' psychosis symptoms, using the SAPS-PD subscale to identify the frequency and severity of hallucinations and delusions, but there was also improvement in the placebo group in this small study," Isaacson said. "That did not demonstrate significance." The improvement was maintained through the study period.
But the gap between the treatment and placebo groups widened as the degree of response increased. The rates were identical for the 30% or above response and the 50% or above response subgroups: 27.3% and 37.5% for placebo and treatment groups, respectively. However, 25% of patients taking SEP-363856 had a 100% response in terms of SAPS-PD score versus 0% in the placebo group, Isaacson said.
The study also found Mini-Mental State Examination (MMSE) scores improved more in the treatment group, with the gap wider in those with baseline MMSE scores below 24 versus scores above 24: –5.2 (standard deviation, 2.81) versus –2.1 (SD, 3.00; P = .460).
"The scope of daytime and nighttime sleep both showed improvement, with the score for daytime sleep being significant," Isaacson said of the treatment group. "Importantly, UPDRS [Unified Parkinson's Disease Rating Scale] Part III motor scores showed no difference from placebo. Indeed, there was a trend toward improvement, but this again was not significant." That's noteworthy, he said, because other antipsychotics, with the exception of clozapine — which requires blood monitoring — are contraindicated in PDP because of their effect on motor function.
During question-and-answer, Isaacson noted that the complete response rate of 25% with SEP-363856 compared favorably with the 14% complete response rate reported with pimavanserin in the pivotal trial.
"Hopefully greater powered studies will be performed to further identify and determine the safety and efficacy and tolerably of SEP-363856 in Parkinson's psychosis, aiming to minimize the placebo effect and to try to hopefully identify its efficacy in relationship to other treatments," Isaacson said.
"Right now with only one approved treatment that has efficacy, but requires blood monitoring, and another treatment that may be fraught sometimes with sleepiness and other side effects, we need other alternatives for our patients as many of them resort to lowering and lowering their dopaminergic therapies with the consequence [of] worsening motor activity," Isaacson said.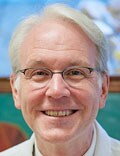 "This study further supports the concept that Parkinson's disease psychosis involves much more than simply dopamine," said Daniel E. Kremens, MD, codirector of the Parkinson's disease and movement disorders division at Thomas Jefferson University, Philadelphia. "Targeting nondopaminergic targets allows us to treat the psychosis without worsening motor symptoms. By targeting TAAR-1 along with 5HT1A, SEP-363856 is a novel compound that appears to be well tolerated and may treat PDP without worsening motor symptoms,"
Sunovion Pharmaceuticals provided funding for the study. Isaacson has no financial relationships to disclose. Three study coauthors are employees of Sunovion. Kremens reported serving as a consultant to Sunovion.
This article originally appeared on MDedge.com, part of the Medscape Professional Network.
Medscape Medical News © 2021 WebMD, LLC

Cite this: Nondopamine Antipsychotic Shows Clinical Signal in PD Psychosis - Medscape - Apr 22, 2021.